OWN scraps reality show about a father and his 34 Kids by 17 women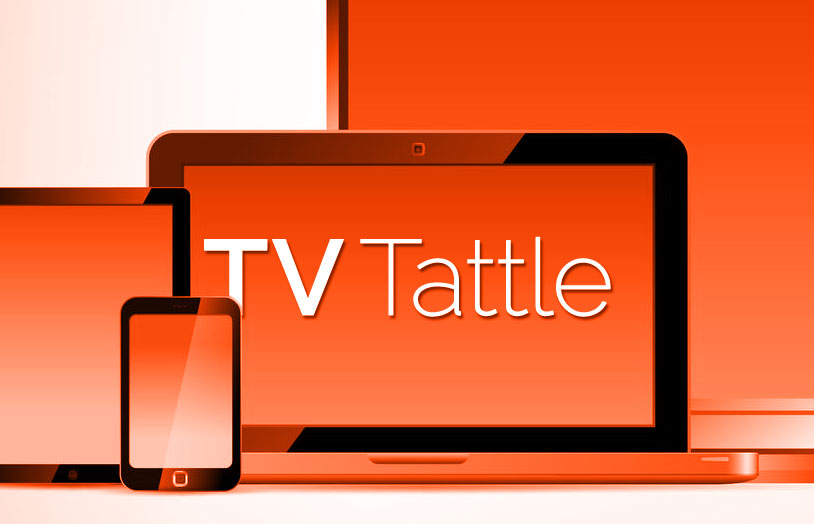 OWN scraps reality show about a father and his 34 kids by 17 women
Atlanta music producer Jay Williams, who appeared on OWN's Iyanla: Fix My Life, would've starred "as he worked to put his life and fractured relationships in order." But OWN says: "Production has ended and the series will not air."
Little People, Big World couple file for divorce
Matt and Amy Roloff are ending their 27-year marriage with "great sadness," the TLC couple said in a statement.
Jane Fonda and Lily Tomlin: We were joking about being upset with Grace and Frankie pay
The actresses released a statement clarifying that their comments that they were being paid the same as their male co-stars was a joke: "We appreciate everyone's support and the attention to this issue, but the structure of 'Grace and Frankie' is fair, and we couldn't be happier to work with Skydance, Netflix and the great cast of this show."
HBO's Confirmation adds Cobie Smulders and Erika Christensen
Also joining the star-studded Anita Hill-Clarence Thomas movie cast are Grace Gummer and Dylan Baker, as well as Treat Williams and Bill Irwin.
How Caitlyn Jenner's press strategy was carefully orchestrated
Last December, Jenner hired Alan Nierob from the powerful Hollywood PR firm Rogers & Cowan. Together, they carefully choreographed a strategy to say goodbye to Bruce and introduce the world to Caitlyn. That included snubbing NBC News — an E! corporate sibling — for Diane Sawyer and ABC News. PLUS: Miss USA wants Jenner to be a judge.
Czech reality show sends a family back in time to survive the Nazis
In Holiday in the Protectorate, a real family is sent to a remote family farm where it's 1939 and the Germans have invaded. As the NY Times reports, "German troops (played by actors) kick down their doors in the middle of the night. Local villagers betray them to the Gestapo. Food is scarce. Conditions are crude." If the family survives the ordeal, they'll win up to $40,000.
CBS and Tony Awards have a "largely unseen dance" on what songs to feature
Not all musical performances are suited for a broadcast audience.
Chris Pratt was "impotent, fatigued, emotionally depressed" when he was 300 pounds on Parks and Rec
The actor tells Men's Health UK of his 2013 fat period, "I had real health issues that were affecting me in a major way. It's bad for your heart, your skin, your system, your spirit."
Showtime is in talks to turn Stephen King's The Stand into a miniseries
The eight-part series would lead up to a film, according to The Wrap, with Fault in Our Stars director John Boone poised to direct.
Here are some Prison Break limited series plot suggestions
How can Michael Scofield be brought back to life?
Stephen Colbert was spotted filming in New Orleans with his new bandleader
Watch Colbert perform on the streets with Jon Batiste and his "harmonaboard."
Jason George gets a Grey's Anatomy promotion
He'll become a series regular for Season 3.
M*A*S*H alum David Ogden Stiers joins Rizzoli & Isles
He'll play Maura Isles' adoptive father.
Read Tina Fey's funny tribute to Steve Martin
Fey joined Sarah Silverman, Amy Poehler, Martin Short, Conan O'Brien and more comedians in honoring Martin as he was presented with the Lifetime Achievement Award from the American Film Institute. The ceremony will be broadcast June 13 on TBS. PLUS: See red carpet photos.
Mindy Kaling chats with her Mindy Project costume designer, offers preview of her pregnancy outfits
Kaling says she told costume designer Salvador Perez, "I want the Bethenny Frankel special."
Today plays a family-friendly version of "F, Marry, Kill"
Kathie Lee and Hoda's take on the game is "Make Out, Marry, Move On."
How many people actually live in the world of Game of Thrones?
As Todd VanDerWerff notes, "even rough estimates are hard to come by. Game of Thrones tends to let you know who won and lost important fights, but it only rarely lets you know what they'll need to do to rebuild, or how long they'll be licking their wounds." PLUS: Ranking GoT characters by the severity of their daddy issues, why Jon Snow must die, and Nathalie Emmanuel talks Missandei with Grey Worm.
Funny or Die is livestreaming a comedian watching every Entourage episode
The 50-hour Entourage-A-Thon features comedian Gil Ozeri and a special finale surprise.
Adrianne Palicki on her Friday Night Lights character: "I think that she's literally become Tami Taylor"
"I think she's a counselor at some really awesome school, maybe a university somewhere, maybe married to Tim Riggins," Palicki said at the ATX Television Festival. "And he's a coach of some football team, and they're literally like the reincarnation of (Tami and Eric)."
Bunheads stars reunite
Creator Amy Sherman-Palladino and stars Sutton Foster, Kelly Bishop and Stacey Oristano talked about their acclaimed but short-lived ABC Family series at the ATX Television Festival.
Friends co-creator recalls the "misogynist" NBC president who slut-shamed Monica
Speaking at the ATX TV Festival, Marta Kauffman recalls receiving a note from the NBC exec saying Monica "deserved what she got" for sleeping with Paul the Wine Guy.
Netflix's Sense8 is gloriously and terribly insane
The Wachowskis' new series, says Andy Greenwald, "is a gargantuan feat of both creativity and capitalism: Its narrative spans eight cities and its production budget permitted travel to all of them. The story of an octet of adult telepaths linked by magical abilities and haunted by visions of Sayid from Lost, Sense8 does not look, feel, or sound like anything else on TV." PLUS: It was made with the assumption that you will either binge on it or not watch at all, it chronicles eight lives tediously, and Sense8 asks you to take a lot on hope and patience in the early episodes.