National Doughnut Day: 8 Times Television Turned to Doughnuts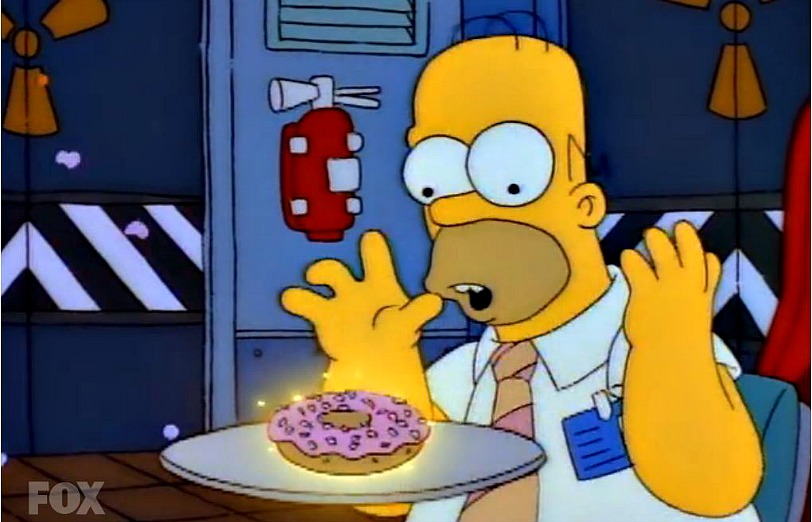 Round, Krispy and perfect for dunkin', doughnuts are often one of television's most fun finger food. To celebrate National Doughnut Day, we look back at some of TV's top doughnut-driven moments.
The Simpsons
It's no secret that Homer Simpson loves doughnuts, so it doesn't come as much of a surprise when he sells his soul for one. But despite a brief moment of brilliance where he outsmarts the devil himself, Homer Simpson finds himself plunged into hell after an inadvertent midnight snack. Lucky for him, his unending appetite transforms his punishment (eating all the doughnuts in the world) into anything but.
---
Supernatural
It's hard working on an empty stomach, which in Dean Winchester's (Jensen Ackles) case seems to be always. So when the demon-hunter-masquerading-as-a-federal-agent spies a box of doughnuts in a police station, he makes a beeline for them. Much to his brother Sam's (Jared Padalecki) chagrin, Dean isn't the neatest eater.
---
Arrested Development
As part of a volunteer nausea study, Buster Bluth (Tony Hale) is given a THC pill. Three days later he's found chewing the giant plastic doughnut (and Los Angeles landmark) atop Randy's Donuts.
---
Dexter
Who doesn't love the Doughnut Guy? That's exactly what Dexter Morgan (Michael C. Hall) banks on as he keeps his cop colleagues steadily supplied with sugary goodness in an effort to keep them from catching on to his serial killing tendencies. As far as plans go, this one's pretty sweet.
---
30 Rock
Liz Lemon (Tina Fey) may not have been half the dessert connoisseur Jack Donaghy (Alec Baldwin) was, but when he describes a delectable (and ridiculously expensive) sweet treat, she raises him a microwaved doughnut—which to be fair, is delicious.
---
Parks and Recreation
Ron Swanson (Nick Offerman) decides to celebrate his extremely good mood by bringing a box of doughnuts in to the Parks and Rec department. To make things better, his joke ("Doughnuts, go nuts.") proceeds to crack him up, bringing on a fit of giddy Swanson giggles.
---
Mr. Show
Droopy (Bob Odenkirk) may take forever to select which doughnuts he wants, but at least he enjoys them—unlike David Cross' Luddite character who refuses to eat "anything that has mass appeal." That's a long list.
---
Top Chef: Just Desserts
It wouldn't be a dessert-based cooking competition without a doughnut-inspired challenge. So Season 2 treated us to a scrumptious challenge as contestants worked to create their own doughnuts to be paired with a cup of coffee.