ABC Announces Fall Premiere Dates For 'Scandal,' 'Marvel's Inhumans' and More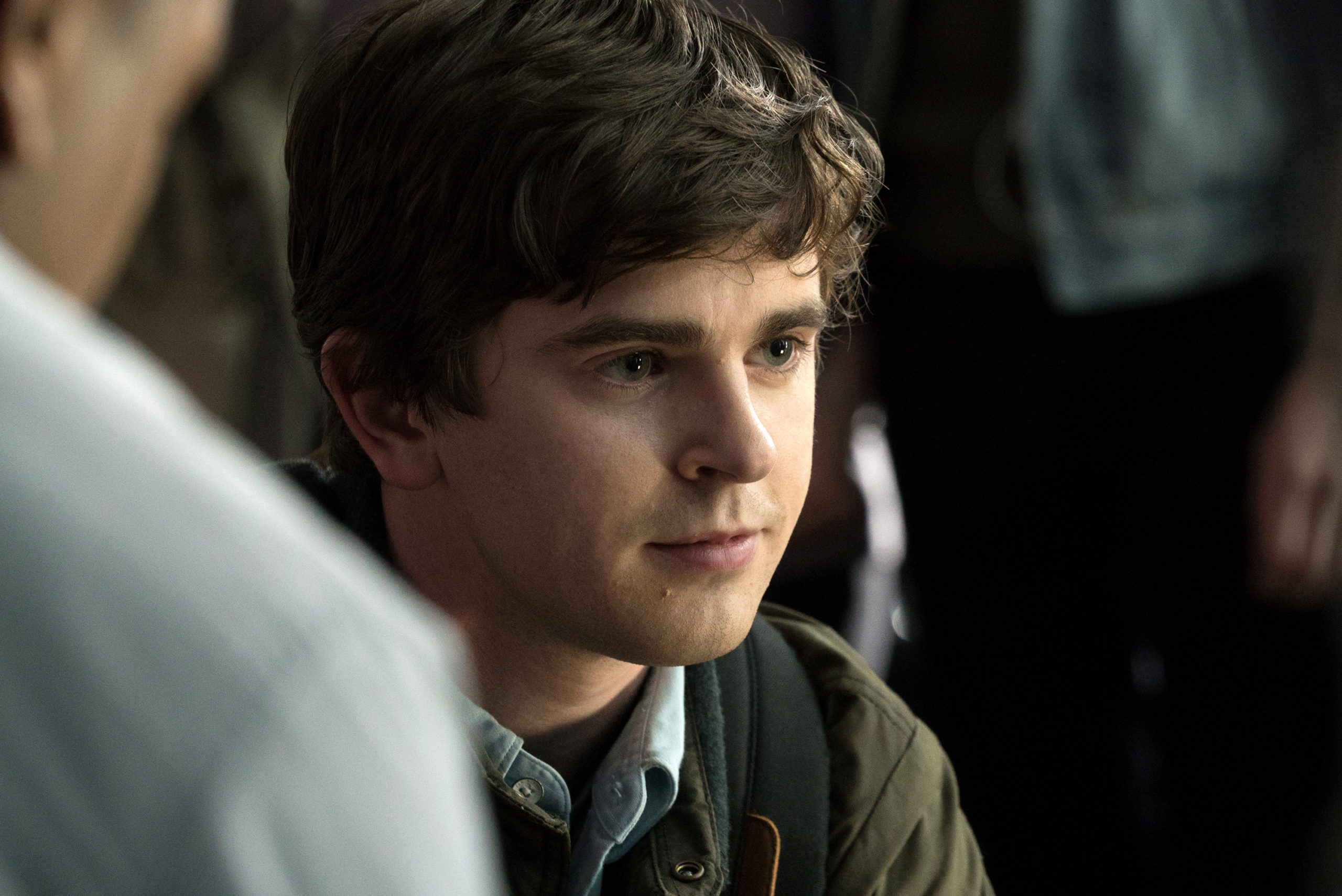 ABC has announced the premiere dates for both returning and new series for the 2017-18 season, with the 25th season of Dancing with the Stars leading the charge on Monday, September 18.
New dramas premiering this fall are The Good Doctor, from executive producer David Shore ("House") and starring Freddie Highmore as a young surgeon with autism and savant syndrome; Kevin (Probably) Saves the World (formerly The Gospel of Kevin), featuring Jason Ritter as a self-absorbed person on a downward spiral who's presented with a mission to save the world; the epic adventure Marvel's Inhumans, based on the legendary comic book characters; and Ten Days in the Valley, starring Kyra Sedgwick as a TV producer whose young daughter goes missing. The comedy The Mayor rounds out the slate of new shows, starring Brandon Micheal Hall as a rapper who runs for office as a publicity stunt – and ends up winning.
Other returning shows with new timeslots are American Housewife (Wednesdays, 9:30-10:00 p.m. ET), Fresh Off the Boat (Tuesdays, 8:30-9:00 p.m. ET), Once Upon a Time (Fridays, 8:00-9:00 p.m. ET), The Toy Box (Sundays, 7:00-8:00 p.m. ET), To Tell the Truth (Sundays, 8:00-9:00 p.m. ET); and Shark Tank (two-hour season premiere Sunday, October 1, from 8:00-10:00 p.m. ET; then Sundays, 9:00-10:00 p.m. ET, beginning October 8).
Premiere dates are listed below. All times listed are ET, and new shows are listed in bold.
Monday, September 18
8:00-10:00 p.m. Dancing with the Stars (Season 25 premiere)
Monday, September 25
10:00-11:00 p.m. The Good Doctor (Series premiere)
Wednesday, September 27
8:00-8:30 p.m. The Goldbergs (Season 5 premiere)
8:30-9:00 p.m. Speechless (Season 2 premiere)
9:00-9:30 p.m. Modern Family (Season 9 premiere)
9:30-10:00 p.m. American Housewife (Season 2 premiere; new day and time)
10:00-11:00 p.m. Designated Survivor (Season 2 premiere)
Thursday, September 28
8:00-10:00 p.m. Grey's Anatomy (two-hour Season 14 premiere)
10:00-11:00 p.m. How to Get Away with Murder (Season 4 premiere)
Friday, September 29
8:00-10:00 p.m. Marvel's Inhumans (two-hour series premiere)
Sunday, October 1
7:00-8:00 p.m. The Toy Box (Season 2 premiere; new day and time)
8:00-10:00 p.m. Shark Tank (two-hour Season 9 premiere; new day and time)
10:00-11:00 p.m. Ten Days in the Valley (Series premiere)
Tuesday, October 3
8:00-8:30 p.m. The Middle (Season 9 premiere)
8:30-9:00 p.m. Fresh Off the Boat (Season 4 premiere; new time)
9:00-9:30 p.m. black-ish (Season 4 premiere; new day and time)
9:30-10:00 p.m. The Mayor (Series premiere)
10:00-11:00 p.m. Kevin (Probably) Saves the World (Series premiere)
Thursday, October 5
9:00-10:00 p.m. Scandal (Season 7 premiere)
Friday, October 6
8:00-9:00 p.m. Once Upon a Time (Season 7 premiere; new day and time)
Sunday, October 8
8:00-9:00 p.m. To Tell the Truth (Season 3 premiere; new day and time)
Sunday, November 26
7:00-8:00 p.m. America's Funniest Home Videos (Season 28 premiere)