What's Worth Watching: 'Playing House' on USA and a Greg Louganis documentary on HBO for Tuesday, August 4
Playing House, "Hello, Old Friend" and "Sleepless in Pinebrook" (Tuesday, Aug. 4, 10/9c, USA Network)
Back on Board: Greg Louganis (Tuesday, Aug. 4, 10/9c, HBO)
Posing for a most unconventional family portrait as the uproarious second season of Playing House gets underway, an impatient Emma (Jessica St. Clair) is forced to explain: "She's the mom, I'm the best friend, and this is the baby." Not that there would be anything wrong if they were a lesbian couple, mind you. It's just that life with Emma and Maggie (Lennon Parham) could never be so simple.
The back story in case you haven't made these crazy ladies' acquaintance: Emma moved back to bucolic Pinebrook to be there for her then-pregnant BFF Maggie, who had just dumped her cheating husband, and wackiness of the Lucy-and-Ethel variety ensues. You'd think they'd start acting their age with baby Charlotte on board. You'd be wrong.
The tone of giddy silliness kicks in instantly, as Maggie is seen sneaking around with Emma's married former boyfriend Mark (Keegan-Michael Key)—not sexually, mind you. "Uncle Mark" just wants to play with the baby, without the complications of his neurotic and jealous wife Tina (a very funny Lindsay Sloane) or snark goddess Emma intervening. All very kind of innocent, until Maggie leaves behind one of Charlotte's toys in Mark's house. Busted! "This is just like Gone Girl," a disapproving Emma concludes with a typically non-sequitur pop-culture riff. "Everybody's hiding something."
The farcically ridiculous buddy-comedy antics continue into a second episode, as Emma sets Maggie up with a Tinder profile and sends her out on a blind speed-dating mission, forbidding her from wearing her pregnancy jeans and nursing bra. (The latter turns out to be a big, milky mistake.) The quips fly fast and funny between these gal pals on a show that can even find fresh humor in baby poop jokes: "Your bowels are like the devil's pipes!" screams Maggie's gawky babysitting brother Zach, who's played by Silicon Valley's hysterical Zach Woods. With co-stars like him and Key, do we have to mention what a cool home for comedy Playing House has become?
DIVING BACK IN: As its punny title suggests, the affecting HBO Sports documentary Back on Board: Greg Louganis is something of a comeback story for the celebrated Olympic diver, although at first look the film has the feel of an especially forlorn "Whatever Happened To …" segment. Now 55 and grayed, though with flashes of that eternally boyish handsome grin, Louganis is heard on the phone wrangling with bank officials about restructuring a loan for his heavily mortgaged Malibu home. He admits he's selling mementos and belongings to make ends meet, desperate not to lose his dream house of 27 years. (He bought an RV just in case he and his pets were suddenly evicted.)
With that, we replay the highs and lows of Louganis's legendary career, with his elegant dives described as "like ballet in air," capped by back-to-back double Olympic Gold Medal wins in 1984 and 1988 (the latter after suffering an injury when he hit his head on the diving board in a preliminary round, an incident that incited controversy and backlash when he later came out as gay and HIV-positive). Louganis looks back in pride at his achievements, but also with wistful regret at how unhappy he was during the peak of his celebrity, emotionally withdrawn and conflicted about his sexual orientation. "Never got a Wheaties box," he muses as he reflects on how rumors of his homosexuality hindered him from scoring lucrative endorsement deals in the wake of his Olympic triumphs.
His transformation from athlete to activist makes for compelling biography, and his poignant return to the sport as a mentor to the USA diving team at the 2012 London Olympics gives Back on Board a satisfying and moving conclusion—with a touch of happily-ever-after in his midlife relationship, initiated on match.com, with the man who would become his husband.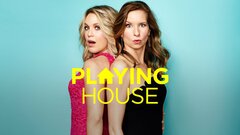 Powered by