Ask Matt: Renewing Constantine, Rookie Blue Scheduling, Arrow-Flash Crossovers, and More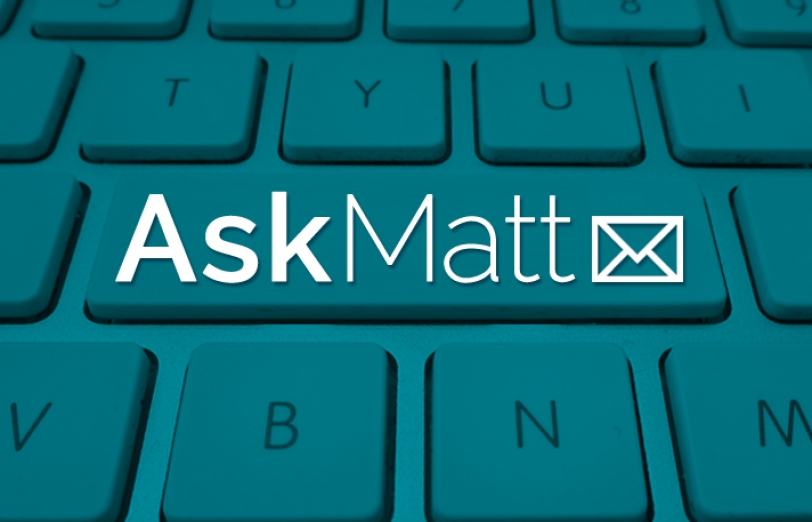 Good news, Ask Matt fans! TV Insider is now presenting the Q&A with TV critic (and sometime "TV therapist") Matt Roush twice a week—on Tuesdays and Thursdays—giving you twice as much opportunity to share your concerns and join in the love for all things TV in today's vast landscape. One caution: This is a spoiler-free zone. Please send your questions and comments to [email protected] and follow me on Twitter.
Question: I am a big fan of Constantine. Is there any news/hope that another network will pick it up since NBC decided to cancel it? What is the likelihood of Constantine getting picked up by a different network like The CW, AMC, Fox, HBO, or Showtime? It seems this would be perfect for Netflix or Hulu to pick up. It has a big fan base and so much potential and was never given a chance by NBC. When The Mindy Project, which I never watched, was picked up by Hulu, it didn't take very long, but when Constantine was let go, it seems like the networks are dragging their feet. This would be great for The CW. You pair it with Supernatural on Wednesday nights. It's really a no-brainer. — Kevin
Matt Roush: It's looking less and less likely. Constantine's executive producer Daniel Cerone tweeted over the weekend, "Afraid it's all quiet on the #Constantine front. If studio is pursuing any moves they're not sharing with us." And while I know better than to ever say never, if anything were to happen, it probably already would have—and of the options you list, you're right that The CW would have been the likeliest venue and best fit, given that it basically exists as a distribution pipeline for shows produced by Warner Bros. and CBS, the network's co-owners. But The CW already has a full slate of genre programming, so may not have room for this on its schedule, while the other outlets would likely either have no interest or (with Hulu) the budget to invest in a second season. Some shows just fall through the cracks, and Constantine appears to be one of them.
---
Question: A few weeks ago, you suggested that the only canceled shows that could get picked up and saved by other networks (whether it be broadcast, cable, or online) are the ones that have multiple seasons. Why is that? What about shows like JAG and Southland that were both canceled by NBC after one season, and were both picked up by CBS and TNT, respectively? And what about the other shows that ran multiple seasons like Suburgatory, The Bridge, and the TNT revival of Dallas that were never saved by other networks? Aren't there exceptions to the rule in some cases? – Chris
Matt Roush: Obviously there are exceptions—the JAG example perhaps the most classic rescued-from-cancellation success story (ultimately spawning the even bigger hit NCIS and its brethren)—but when you've covered TV for as long as I have, one tends to generalize when it comes to the perennial question of "Is there any hope for X show to get picked up after being canceled?" Almost always, when a show is axed, it stays that way. And for the most part, the longer a show has aired, building up a catalogue of episodes and presumably a fan base, the better chances it has to see its life extended—and now with more platforms available—as with Yahoo giving Community its sixth season—cancellation isn't necessarily a death notice. Though it usually is. Depends on the show, and the needs of a particular network or (nowadays) streaming site. Most networks, including cable, have a fairly robust development slate that deters them from poaching many castoffs, so as opposed to giving false hope, I tend to exercise caution when speculating about a canceled show's future. But you never know when something like Netflix's resurrection of Longmire will happen, so sometimes there are happy endings.
---
Question: Why does ABC wait so long to premiere Rookie Blue in the States? It aired in Canada last week. Waiting a whole month to start showing it here is just ridiculous. Is this the case of outdated people running these businesses? Why do they so lack in modern practices? Is it they are resistant to change? Or simply ignorant? In this modern era, there are so many outlets to watch TV shows. Once it airs anywhere, it can be watched by everyone. Or is it their way to cancel a show? When a show finally does air in the States and gets low ratings, is it because a majority didn't want to wait a month to watch? I already think that online watching is not given enough credit towards ratings. I know my college-age son watches most TV shows online. Also along these lines, why all the really late starts to the summer season? Major Crimes is starting up fairly early (June 8), but Fallen Skies, Rookie Blue, and Rizzoli & Isles are all in late June. Much of the U.S. is still in school till mid-June, so people are not traveling, and it seems to me that airing shows earlier rather then later would be a good thing. This might be the old people in charge problem as well. — Amy H.
Matt Roush: I'm trying to imagine a world where there is this level of desperation for new episodes of Rookie Blue, but to your point, I'm thinking the majority of fans won't be so keen at poaching the transmission from across the border that it will significantly impact the ratings of a show that has always been a solid summer performer for ABC. (The delay never seemed to bother Downton Abbey fans all that much, and this show is at least that mainstream.) The real issue here is whether the practice of scheduling is outmoded, and the answer is: Not yet.
ABC, like most of the networks (including its cable competitors), is staggering its summer inventory out over weeks, even into July and August, choosing not to clump everything together as tends to happen in the chaos of the fall. And on the bright side, premiering a show later means it won't run out of episodes as soon. But to look at ABC as a case in point, the network's focus this week was on launching and promoting The Whispers, and ABC also had to take into effect the NBA Finals, which will be a driving force and audience draw over the next few weeks. When ABC is finally able to premiere a new Thursday summer lineup on June 18, it's putting most of its promotional weight behind the launch of the new Astronaut Wives Club, followed by a two-hour opener of Mistresses. A week later comes Rookie Blue, on the same night CBS is premiering Under the Dome and USA is bringing back Graceland (having opened the new Complications a week earlier). So it helps to consider the clutter of summer TV, and understanding that this scheduling is hardly out of the norm, and I would bet whatever's happening with Rookie Blue in Canada didn't weigh all that heavily on ABC's overall game plan.
---
Question: I was wondering if you have an opinion on all the crossing over between Arrow and The Flash last season. You seemed to speak well of the trend in one of your dispatches, but I'm not so sure. TV shows have crossed over in the past, but I don't think it has ever been this often. At most, Buffy and Angel saw each other once a year. Arrow and Flash seem to mention each other weekly. As someone who grew up on comic books, I've seen this particular trend go very wrong. As comic publishers realized they could boost sales with crossover events, they started dedicating half the year to massive crossovers that encompassed tons of books, forcing those readers to buy books they normally wouldn't to keep up with the story. The CW president made a statement at the Upfront that makes me think he's interested in the same strategy. Given there's no fee for watching a CW show, I'm not as concerned about cost as I am about being bound to a show I might not want to watch anymore. Arrow has gotten increasingly silly in my opinion. I mean, is anyone on that show not a superhero at this point? I'm not ready to give up on it yet. I'd just like that option to be available. But if DC's Legends of Tomorrow is bound to Arrow and The Flash anywhere near as closely as Flash has been bound to Arrow, I won't have much of a choice. That both annoys me and makes me worry about other TV shows catching on to the gimmick. — Tom
Matt Roush: They may have gotten carried away a bit with cross-pollination, but the big Flash/Arrow two-parter in December certainly lived up to its billing, although I understand the concern that these events might feel less special if the characters are shuttling back and forth too often. I still prefer this synergy to Marvel's Agents of S.H.I.E.L.D. acting like a shill for the (superior) Marvel movies. At least this universe stays contained on the small screen, for now. When Legends of Tomorrow joins the lineup, borrowing characters from both series, I imagine the situation will only get more pronounced, but it's still possible to pick and choose. (Example: I tend never to watch spinoffs of franchise shows like NCIS or CSI, but when characters from one appear on another, I just roll with it. So I don't necessarily see why you'd need to keep up with Arrow if you prefer not to, just because the cast doesn't always stay put in Starling City.)
---
Question: I got a kick from reading Erin's recent comments in Ask Matt regarding Greg Berlanti's (non-musical) use of musical talent on his shows. If Berlanti deserves the talking-to you promised, Dick Wolf deserves a swift kick in the rear. Off the top of my head, Elaine Stritch, Betty Buckley, Patti LuPone, and Donna Murphy all played (non-singing) attorneys on Law & Order, and Audra McDonald and Bernadette Peters had parts on SVU. If he could have found a part for Marin Mazzie, you'd have the entire group of "Divas in Red" from the Sondheim 80th-birthday celebration. Throw in Victor Garber, George Hearn, Roger Bart (not to mention Jerry Orbach, Jesse Martin, and Raul Esparza) and just off the top of my head you could stage several good musicals with just L&O alumni. The most bizarre example of this, to me, was seeing Angel Desai sing "Another Hundred People" in Company, and two days later seeing her stacking groceries in an L&O episode.
What we should be disappointed at is not the musical talent being used in non-musical parts, but the fact that television can't seem to support a music-centric show anymore, whether a show like Glee or Smash, or the one-time television staple: the hourlong variety show. One of my fondest TV memories is watching Bernadette Peters on The Carol Burnett Show both singing and working her comedy chops. – Rick
Matt Roush: I'll indulge a second round of Broadway hand-wringing this week, in part as a tribute to Sunday's must-see Tony Awards on CBS. (The number from Something Rotten!, the most hilarious show-stopper since The Book of Mormon, will be worth tuning in for alone.) For years now, any time you go to Broadway and scan a Playbill, almost every actor's resumé includes at least one of the Law & Order shows, many claiming the trifecta. So instead of chiding Dick Wolf (in jest, obviously), we should praise Law & Order for giving these talents a steady stream of work, and when (like Orbach, Martin, and Esparza) they graduate to full-time roles, celebrate the inspired casting. Agreed on the subject of music and variety shows being something of a lost art, but maybe Neil Patrick Harris's Best Time Ever on NBC this fall will do something to correct that. And surely Empire is bucking the trend by fusing music and drama in an outrageously fresh and successful format.
---
Question: Regarding Greg Berlanti's practice of casting musical theater stars, it's worth remembering that before he became the CW/CBS superhero guru, he was previously producing for ABC, where he co-created and produced Eli Stone (R.I.P.). That show had musical sequences every week, so of course he had to cast musical-capable people there, and Berlanti's association with both Victor Garber and Laura Benanti goes back to that show. In at least their case, he's simply continuing to work with actors that he has had positive experiences with in the past, and while I do wish they had an outlet to sing on the new shows, I can't really blame him for wanting to continue those working relationships.
On a related note: Eli Stone just predated Glee and its then-revolutionary idea that the music from the show could be sold as downloads and soundtracks on a regular basis to produce an extra revenue stream for the show. Eli is one of my favorite gone-too-soon shows, which I own on DVD and do revisit from time to time, and I would totally buy a CD of its songs if one were made available. I know this isn't going to happen, but I was of the opinion that they should have been doing that weekly back when it was airing, and the success that Glee and Empire and, to a lesser extent, Nashville have had with this model just proves I was right. Too bad ABC didn't realize it at the time. — J
Matt Roush: Thanks for these memories. Eli Stone was a truly special show, and while its brand of extreme whimsy made it a tough sell, maybe you're right that emphasizing the delightful musical sequences might have helped its visibility. I just can't believe it came and went before Glee made its splash, which seems impossible.
---
Question: Am I the only one who noticed a change in the speech patterns of the characters in the last few episodes of Mad Men? Up until recently, most of the dialogue had been stilted, almost as if they were doing a series of one-liners. Suddenly conversation started flowing, with characters saying more than one or two lines, and having real conversations with one another. — Linda
Matt Roush: I didn't have this particular epiphany, except perhaps to note that in the last season or so, I did feel the storytelling had become more forced, or stilted as you put it, and less convincing or compelling as it moved further into the '60s. The narrative toward the end grew much stronger, as the agency was consumed by the giant McCann-Erickson beast, which may account for more substantive and satisfying interactions between the characters as they assessed their fates. But in terms of actual dialogue, or the style of writing and editing noticeably changing toward the end, I guess I was too caught up in the big picture of the show's imminent departure (for better and sometimes for worse) to focus on this detail.
That's all for now, but remember that there will be another Ask Matt column on Thursday! Can't do it without you, so please keep sending questions and comments to [email protected] or shoot me a line on Twitter.