UCLA Creates a Scholarship Funded by The Big Bang Theory
Math, science, history, unraveling the mystery: For a group of UCLA students, it will all start with The Big Bang Theory.
UCLA and Warner Bros. TV announced Thursday that it had launched The Big Bang Theory Scholarship Endowment–the first-ever scholarship at the university named for a TV show.
The scholarship, established by the Chuck Lorre Family Foundation, will support undergrads pursuing higher education in the fields of science, technology, engineering and mathematics.
The foundation, established by Big Bang co-creator and executive producer Chuck Lorre, provided the initial donation, along with gifts from 50 other individuals from the show (including series stars Johnny Galecki, Jim Parsons, Kaley Cuoco-Sweeting, Simon Helberg, Kunal Nayyar, Mayim Bialik and Melissa Rauch, plus executive producers Bill Prady, Steven Molaro). Warner Bros. TV, CBS and other industry sources also contributed to The Big Bang Theory Scholarship and Endowment, which has raised more than $4 million.
The Big Bang Theory co-creator/executive producer Chuck Lorre enthusiastically announced the scholarship, and said: "We have all been given a gift with The Big Bang Theory, a show that's not only based in the scientific community, but also enthusiastically supported by that same community," Lorre said in a statement. "This is our opportunity to give back. In that spirit, our Big Bang family has made a meaningful contribution, and together, we'll share in the support of these future scholars, scientists and leaders."
Twenty initial Big Bang Theory scholars will be chosen to receive financial assistance for the 2015–16 academic year; an additional five scholars to be added in each future academic year in perpetuity. Financial need for low-income students who have been accepted into UCLA will lead the criteria.
The first group of scholarship recipients will be announced on the set of The Big Bang Theory in fall 2015. Among the show's UCLA connections: Bialik earned a Ph.D. in neuroscience from UCLA, while professor of physics and astronomy David Saltzberg, Ph.D., serves as the show's science consultant.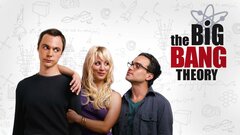 Powered by