TLC may order a '19 Kids and Counting' spinoff to shift focus away from the large Duggar clan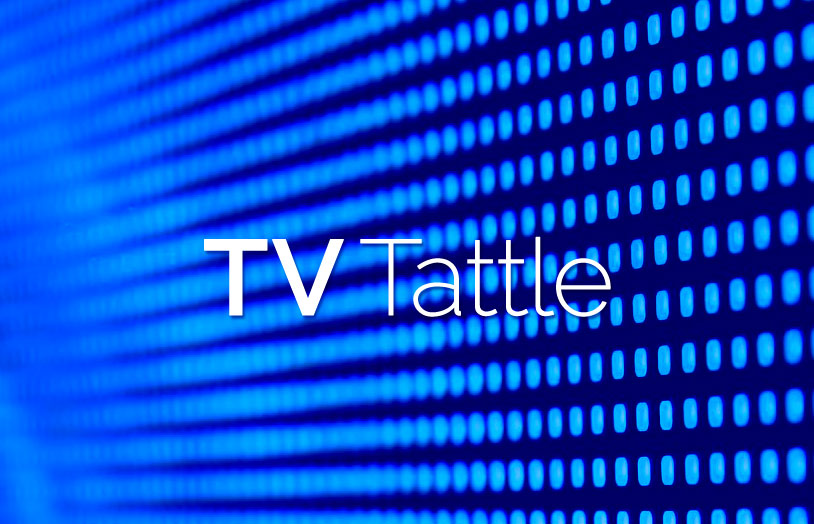 TLC may order a 19 Kids and Counting spinoff to shift focus away from the large Duggar clan
According to People, the 2 Brides and 2 Grooms plan would focus on newlyweds Jill and Derick Dillard, and Jessa and Ben Seewald. "The show had begun to focus more and more on the next generation of Duggars, anyway – mainly Jill and Jessa and their marriages and babies," a source tells People. "That's when the show got its highest ratings." PLUS: Many more advertisers drop out of 19 Kids, is the Bates family the new Duggars?, and TLC hasn't decided if 19 Kids should be canceled.
John Oliver warned us about FIFA
Did Oliver's Last Week Tonight rant against the worldwide soccer organization lead to today's corruption charges? PLUS: Oliver ranted against FIFA again just last week.
The Voice alum used his NBC stipend to investigate ISIS
Ben Taub, who sang for Cee Lo Green's team, used his stipend to pay for a trip to the Syrian border. A year after that trip, he received funding from Columbia University, Princeton University and The New Yorker to go back and do further reporting, which has resulted in a story in this week's New Yorker.
The Talented Mr. Ripley is poised for a TV adaptation
In fact, all five of Patricia Highsmith's Ripley books are set to be made into a TV series.
Letterman intern "burst into tears" when she learned Bill Murray would cap off the final Top 10 list with her joke
Caroline Schaper, who is 22 not 21, talked to CNN about her experience working on the final Late Show.
CBS' Les Moonves: Netflix's hits are few and far between
"There are a lot of misses there," the CBS boss said of Netflix. When asked if he was jealous of Netflix, Moonves said: "For every Chelsea Handler that doesn't want to be on network television, I've got Stephen Colbert who does. I think I've won." PLUS: Moonves says he'll probably sign up CBS for Apple's TV service.
FX orders Cassius & Clay animated comedy pilot starring Kaitlyn Olson, Lake Bell and Jeffrey Tambor
Inspired by Butch Cassidy and the Sundance Kid, Cassius & Clay will focus on two female bandits in a futuristic, post-apocalyptic America.
The Affair books Richard Schiff
The West Wing alum is joining Season 2 of the Showtime series as Bruce Butler's longtime family lawyer. PLUS: Joanna Gleason is also joining Season 2.
Peter Capaldi to make his Doctor Who Comic-Con debut
"Tales of San Diego Comic-Con are told in awe on every set around the known fantasy/sci-fi production world," says Capaldi.
David Duchovny on The X-Files reboot script: "I started crying reading the first page"
"It was just so strange to see the names on the page," he says. "It had nothing to do with the script itself. It was just like, I'd been talking about this for a long time. We'd been planning it for a long time. It took a long time to get all the people in the same place and get the deal with Fox. So let's say two years we've been talking about doing it. Now it's the fun part."
USA posts Mr. Robot pilot online
Check out the hacker drama starring Rami Malek and Christian Slater.
Houston Texans will be on HBO's Hard Knocks
Expect Season 10 to heavily feature a whole lot of J.J. Watt
Big Brother's Jeff and Jordan are putting themselves through Marriage Boot Camp
They'll appear in WEtv's new season of Marriage Boot Camp Reality Stars.
Watch Rob Delaney and Sharon Horgan in the trailer for Amazon's Catastrophe
The British series, which lands on Amazon June 19, follows an American guy who gets an Irish woman pregnant.
Spike TV renews Ink Master, adds a Redemption spinoff
The Dave Navarro-hosted reality show will return for a 7th season, while Ink Master: Redemption will give disgruntled tattoo recipients a 2nd chance to get their ink right.
The Bachelorette's Britt & Brady's romance is still going strong
Britt Nilsson and Brady Toops posted several pics of themselves on Instagram.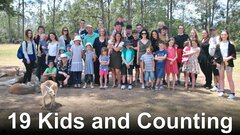 Powered by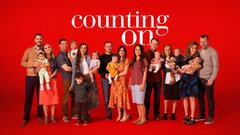 Powered by