What's Worth Watching: 'Strike Back' on Cinemax and 'Descendants' on Disney Channel for Friday, July 31
Strike Back, "Legacy: Episode 1" (Friday, July 31, 10/9c, Cinemax)
Descendants (Friday, July 31, 8/7c, Disney Channel)
Damien Scott and Michael "Mikey" Stonebridge are action heroes to the max—the Cinemax, more specifically, mascots of mayhem for HBO's pulp companion network. Now beginning its fourth and final season, Strike Back set a new template for Cinemax in high-octane heroics, as graphic in its violence as in its "Skinemax"-style sexual exploits. For the new season, at least initially, the carnal takes a definite back seat to the carnage, opening with the kidnapping of the daughter of the British Ambassador to Thailand, a ploy to disrupt a nuclear-arms agreement with North Korea.
Enter the shoot-first, think-later mercenaries of Section 20 (which by all rights should be known as Section 8), led by cocky Scott and steadfast Stonebridge—played by Sullivan Stapleton and Philip Winchester, who by happenstance are following this gig with leads in two new NBC action series this fall: Stapleton in the promising Blind Spot, Winchester in the moronic The Player. For now, enjoy them as they once again battle steep odds to save the day, not without significant casualties on all sides. With tongue in cheek and hardware in hand, they've been down this bloody road before. "Know what, Mikey?" Scott quips in the second episode. "I predict this is gonna end in some big gunfight, a lot of bloodshed, you and me stuck in the middle, as always." Of course he's right. That's why we watch exhilarating escapism like Strike Back.
BAD SEEDS: For the family audience, Disney Channel's clever musical fantasy Descendants is a reminder that the villains in all our favorite animated classics tend to get the best material. They don't just steal the show in this movie, they are the show—and while it's unclear just who these baddies mated with, we are quickly introduced to the offspring of Maleficent (Kristin Chenoweth), Snow White's Evil Queen (Kathy Nijimi), Aladdin's Jafar (Maz Jobrani) and Cruella de Vil (Wendy Raquel Robinson). These kids have grown up in exile with their vanquished parents, but now the potential delinquents get the chance to leave the island and attend school with the insipid kids of the good guys in a magic kingdom ruled by Belle and her transformed Beast.
If a hip-hop version of "Be Our Guest" doesn't make you cringe, you'll likely enjoy this hybrid of High School Musical and high Disney camp—the latter value best embodied by Broadway star Chenoweth as a giddy Maleficent, who in the best show-stopper entreats her daughter Mal (Dove Cameron), who naturally will fall for the kingdom's prince, to be "Evil Like Me." As often happens in fantasy and reality, the kids will disappoint the grown-ups as they aim for a sappily-ever-after ending. Maybe the evil gene skips a generation, which leaves us hoping for a Descendants 2 someday.
Also Saturday
Jay Pharoah 10/9c, Showtime
SNL's best impressionist combines his mimicking talents with riffs on relationships, family, music and pop culture.
Saturday Sports Highlights
Women's Golf 10am/9c, ESPN2 British Open
PGA Tour Golf 1/noon c, Golf Channel and 3/2c, CBS Quicken Loans National
MLB Baseball 4/3c, Fox Sports 1 Angels at Dodgers
Tennis 4/3c, ESPN2
Atlanta Open semifinal NASCAR Racing 8/7c, NBCSN Xfinity Series in Newton, Iowa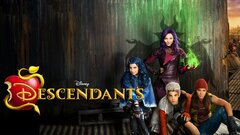 Powered by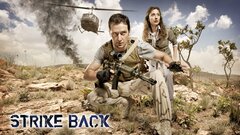 Powered by