The 8 People You Meet at Comic-Con
It's the most wonderful time of the year…for geeks! And we mean that lovingly, for we too, are geeky. Hence, the fact that TVInsider and TV Guide Magazine will be heading to San Diego's Comic-Con International once again in 2017 for the annual pop-culture Olympics and endurance challenge, which runs July 20-23 this year. So much to see and do and buy (and smell).
There will be panels, parties and more jostling through pudding-thick crowds than one could ever dream/nightmare of. For the uninitiated, SDCC can be a tad overwhelming, so we have put together a simple dossier of those you're most likely to come across at Comic-Con! Be scared. And excited.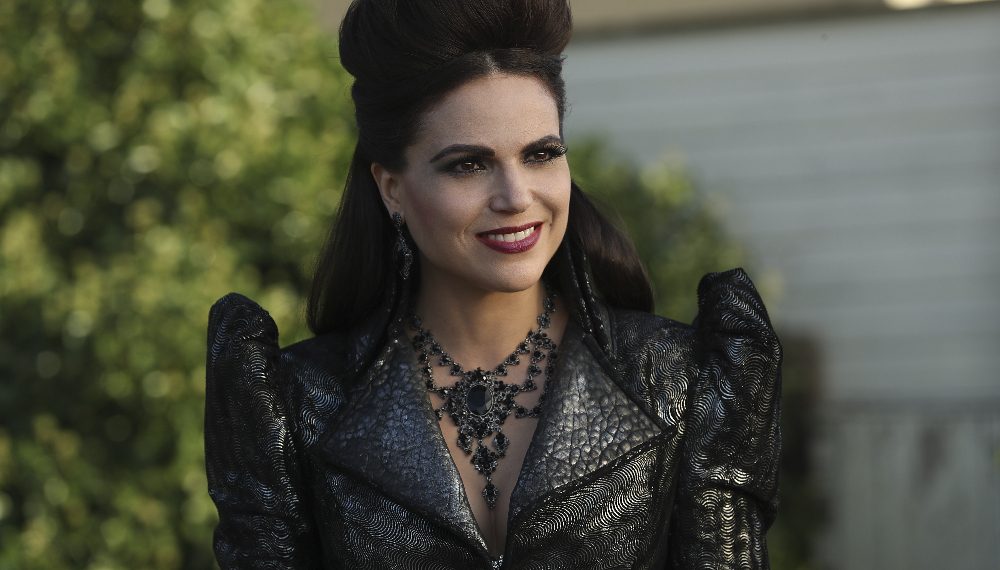 See Also
'Once Upon a Time' and 'Doctor Who' are among the latest to be added to the Comic-Con lineup.
The Cosplayer
The most indigenous creature to Comic-Con, these crafty types outfit themselves in garb ranging from store-bought Star Wars robes and Bob's Burger's hats to full-on, Face Off-level creations that are as intricate and eye-popping as they can be annoying. Yes, we mean you, video-game lovers carrying around massive weapons and papier-mâché mallets. The cosplay community is also one of the most entertaining and inclusive groups to come out of the convention scene. And that makes watching them engage with each other and fans seeking pics with a homemade Doctor Who totally worth the fact that you are also constantly being bumped into on the convention floor.
The Patient Parent
You can identify this one by the slowly crumbling facade of understanding as their typically underaged child either bolts from booth to booth screaming about Naruto or throws a nuclear meltdown over not being allowed to pose with The Walking Dead zombies. The P.P. can also be found trying to not get caught eyeing up the Slave Leias.

The Supergeek
If you own a wardrobe that is made up of black t-shirts, Deadpool hats and cargo shorts, you may be a Supergeek. If you see no problem sitting in line for two days to get into Hall H for a Marvel panel (and smell like it), you definitely are. These are the diehards who have saved up all year to pay for the pricey admission, split hotel rooms with seven other guys from the comic-book shop and spend hours debating why Krypton exploded despite being populated by geniuses who should have been able to save Superman's planet. They also have a distinctive speech pattern and deep friendships with people they sometimes only see in San Diego once a year.
The Comic-Book Reader
The most elusive of the convention-goer, these literate sorts can be spotted perusing the massive, yet sparsely attended, tables of back issues and rare editions of SDCC's original building blocks: Actual comic books. That's right. Before Harry Potter and The Hobbit invaded San Diego, Comic-Con was for fans of the illustrated print product that has since seen a tragic surge in popularity as every other industry has co-opted them for movies, TV, video games and toy lines. Fun fact: This area of the convention floor is often less of a human gridlock situation, so it's quieter and, thank god, far cooler.
Celebrities
Well, of course they're gonna be around. Stars in attendance all have shows and movies to promote, and they all know it's not happening without their fans. So have your cellphones ready, because a celebrity selfie could literally pop up in a moment's notice.
Collectors and Over-Buyers
This is actually two distinct groups, but you will find them both in the same place. Comic-Con is teeming with exclusive goodies. Entertainment Earth, Funko, Hasbro, kidrobot, they all show up with items you can only get in San Diego, and the line to get your mitts on them can be longer than the wait for breakfast nachos (yes, they exist, and no, they are not good). Oftentimes these things sell out immediately because Over-Buyers purchase items in bulk to be sold in their shops and online, therefore robbing Collectors the chance to score a single limited-edition vinyl Thor statue or coveted Super Hero Girl release. If you see someone walking through the convention floor laden with massive bags full of the same item, just know they are the worst.
Partiers
Actually, these people are the worst. The ones who only come to San Diego to crash whatever event they can and never even step foot into the convention center. Most don't even understand what Comic-Con is, they just know that every night features tons of offsite parties where—if they manage to finagle a plus-one or sweet-talk a bouncer—they can drunkenly monopolize stars who are too polite to say "begone, you vodka-soaked disaster" and maybe swipe a swag bag on the way out. You can instantly identify a Partier by sight: Cheap Wet Seal "going out" outfits for the women, vaporizers and a look of total jealousy on the guys.
Hot Guys
Yeah, I know. It's long been a joke that the crowd at Comic-Con isn't the sexiest, but for the last four years, I have been capturing the #HotGuysOfComicCon on Instagram, and the amount of pretty boys who seem to actually be part of the geek culture has been increasing with every convention. And I'm not talking about the talent—I am talking vendors, attendees, security dudes, whatever. And because so many people stop and ask strangers for pictures, these specimens don't seem creeped out, either!