Letterman's Departure Represents the End of the Talk-Show Era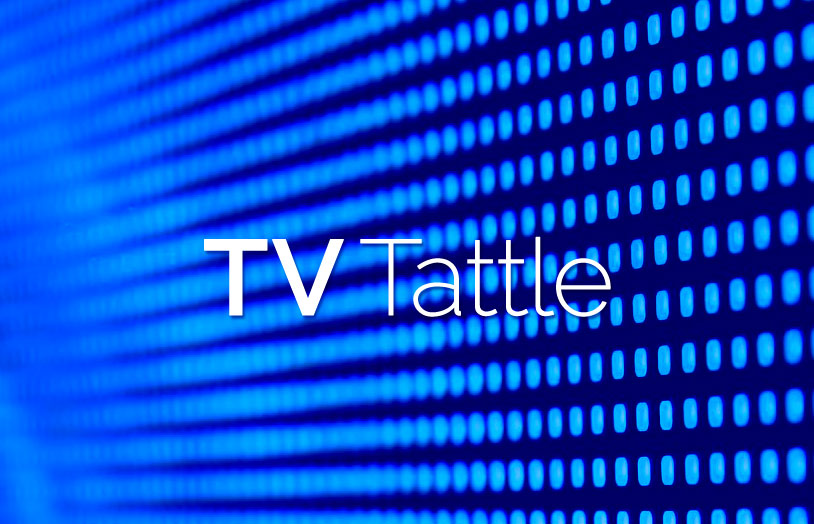 Letterman's departure represents the end of the talk-show era
Most of today's other talk shows re really comedy-variety shows, says Tom Shales. "Ends of eras are proclaimed once a month, if not every day, but this really is one," he adds, "because more than Letterman's CBS Late Show is going out of business. Comedy, entertainment and national values are tectonically changing. Criminally unfair though it is, Dave must go. The talk has been drained out of talk shows, so the genre really needs a name change; it's already having a game change. The noise level—largely a white noise level—has shot way up. Letterman may have specialized in humor that was goofy, absurdist, deranged, but there was an underpinning of irreverent intelligence to it; a sly sardonic attitude that lampooned the world, the culture, its totems and tenets. In its way it was literate, which much of today's comedy is not, and does not want to be." PLUS: Letterman is the Picasso of post-modern late-night comedy, "Meg from Across the Street" looks back at her Letterman appearances, The Late Shift author Bill Carter bids Dave farewell, Letterman has always had a "brilliant vulnerability," watch Bob Dylan say goodbye, what it was like directing Dave, here are Letterman's 10 most-watched Late Show episodes Conan and Tina Fey and more celebs share their Letterman memories, Babyface and Three's Company's Joyce DeWitt recall a young Letterman in Indiana, how Letterman broke late-night TV, CBS boss Les Moonves was a bartender in the '70s when he first encountered Dave, the Top 10 facts about the Top 10 list, Keith Olbermann remembers when Letterman shouted "Punch me in the throat. Hard, OK?," recalling Letterman "in" Tokyo episode (watch here), Dave built a late-night haven for country music, ESPN star Trey Wingo worked as a Letterman page, the home office in Wahoo, Nebraska reflects on its Letterman limelight, here are Dave's Top 10 legacies, ex-Letterman producer remembers dealing with a stoned Madonna who had smoked "endo" for her infamous 1994 interview, Dave's Top 10 fashion looks from behind the desk, Letterman's 8 nastiest feuds, let's not forget the innovative The David Letterman Show, were you a child raised by Dave?, Dave was a champion for Americana music, rounding up flirty Letterman's 10 biggest guest crushes, and 23 things Letterman invented.
Letterman producer on whether Leno will show up tonight: "I don't think so"
"We invited Jay," says exec producer Rob Burnett, adding that "we would have loved to have Jay on the show. I think we all would have loved that." But, he adds, "it didn't come to pass." PLUS: Letterman fans are still hoping Leno will make a cameo.
Seth Meyers recreated Letterman's classic Late Night opening
Watch a Meyers-esque homage to his predecessor, with reshoots from the same locations used in the '80s opening montage (minus the porn theaters).
An emotional Jimmy Kimmel struggled to get through his Letterman tribute
Kimmel choked up as he recalled how Dave impacted his life, from his high school years to landing the Jimmy Kimmel Live gig. PLUS: Kimmel says, growing up, Letterman "was my Jesus to the point where it's embarrassing," and Kimmel calls complaints about the over-reliance on viral videos and celebrities "a stupid way of looking at things."
Howard Stern: Letterman is a broadcaster, not just a comedian
Says the shock jock and longtime Letterman guest: "When you're on television and drag people through quarter-hours, which is really the job in a nutshell, how do you make someone sit through commercials? How do you make them feel so compelled to sit in front of a TV when they're dead tired and have to get up to work the next day? A broadcaster knows how to do it. It's not about the joke. It's about being compelling, and it's about being a leader so people want to follow you and want to hear your every word."
Recalling Letterman, the actor
David Letterman's acting past includes work on Mork & Mindy, Spin City and the feature film Cabin Boy. PLUS: Letterman before late-night: Check out Dave the game show host.
Letterman's Feb. 1, 1982 Late Night debut still looks refreshing today
From the get-go, that very first Late Night episode is a reminder how different and daring David Letterman's Late Night show was. "The sensibility evident in Letterman's first episode is now so familiar as a mode of entertainment—not just from Letterman's subsequent run but from nearly everything else, post-Letterman—that it's not surprising to revisit, exactly," says Adam Sternberg. "What is surprising is just how surprising the rest of that first show still feels."
Bill Murray popped out of a cake for his final Letterman visit
Murray's final Late Show appearance was a messy affair as he got cake all over Dave. PLUS: Murray fell off a chair live on MSNBC hours after his Letterman appearance, watch Murray's entire segment on Last Word with Lawrence O'Donnell, watch Murray's Letterman highlights, and 11 times Murray stole the show on Letterman.
Hello Deli owner Rupert Gee is "sickly sad" to see Letterman go
"All I know is that I am sickly sad for David to leave. I have had such a great neighbor," says Gee, whom Dave paid tribute to on Tuesday night.
Paul Shaffer: "I realized, ultimately, that this was the best job I was ever going to have"
"Wow," says Letterman's longtime bandleader, "am I ever going to miss it! I'm so sad about it. I went through that phase. And now I have arrived at a more Zenlike state. The only appropriate emotion is gratitude. And I am so grateful. And that is where I have stood for quite a while on it." He adds: "My job is so wonderfully multifaceted. I might as well start talking in the past tense – has been. And I got to do all the different things I got to do all at once. I had my own band play the songs that I loved, going back to Louie, Louie. When I added that to the repertoire, I knew that I was home."
Game of Thrones has always handled rape poorly
"Rape is not a necessary plot device," says Melissa Leon, who calls Sunday's scene "extraneous bullsh*t." "it is not a prop or a parlor trick to include for an end-of-episode shocker. On the rare occasion that sexual violence is depicted with a justifiable purpose, it's the consequences and emotional aftermath—not all the gory details of the act itself—that matter most. Will Game of Thrones's latest failure to grasp this affect its viewership totals in any perceivable way? Probably not." PLUS: Stop comparing rape to fantasy violence.
CBS passes on pilots Studio City and 48 Hours 'Til Monday
Decisions on drama Studio City, starring Eric McCormack and Heather Graham, and comedy 48 Hours 'Til Monday, starring Rob Riggle and Sarah Chalke, had been delayed from the upfronts.
CBS taps The Mentalist to begin filling Letterman's 11:35 timeslot
Reruns of the canceled CBS drama will air in the 11:35 slot from May 21 through June 5.
Sons of Anarchy creator responds to mass biker shooting in Waco, Texas
In a statement on Twitter, Kurt Sutter said he has "no opinion to offer," but added: "Don't believe the law enforcement rhetoric. Don't believe the bullsh*t media spin. It's all hype and speculation."
Alfonso Ribeiro is the new host of America's Funniest Home Videos
The Fresh Prince of Bel-Air alum takes over for Tom Bergeron, who recently stepped down after 15 years as host.
Kanye West: I was "grossly over-censored" at the Billboard Music Awards
In a statement, West says the censorship was excessive on Sunday night, including the muting of his voice for 30 seconds.
I Love Lucy reruns attracted nearly double the viewership of Mad Men's series finale
CBS' colorized reruns of the classic comedy attracted 6.4 million to Mad Men's 3.3 million.
The Bachelorette's Kaitlyn Bristowe: "I don't think I would have gone through with it if I thought it was just sexist"
Bristowe says "I definitely had my concerns and questions," but "at the end of the day, it is still a TV show." PLUS: Bristowe admits to having sex with a contestant in teaser for the rest of the season, and why did ABC even air that rape joke?
The Flash boss talks season finale shocker
"As always with these things, they're literally the worst decisions you can make for yourself personally," says exec producer Andrew Kreisberg. PLUS: The cliffhanger cast a cloud on an impressive season.
Powers casts "Fiore"
British actor Tom Brooke will play "one of the two Adephi angels sent to Earth to retrieve Genesis."
Maksim Chermkovskiy: I'm never returning to Dancing with the Stars
"You have to walk away when the time is right, and the time was right," he tells Glamour magazine.
Cancer survivor credits Grey's Anatomy with saving her life
Sarit Fishbaine felt a lump in her breast that a doctor said it wasn't cancerous. But thanks to a Grey's episode, Fishbaine got a 2nd checkup, which found that she did have breast cancer.
Quit viewing Mad Men's series finale so cynically!
There will always be a cynical view of the Coca-Cola ad finale. But as Tim Goodman notes, "Look at it this way: To say that Don learns nothing from his road trip and his time in California and at Esalen is to ignore so many previous scenes that Weiner has shown where Don is very clearly breaking down and accepting change in himself, not just in the finale itself but the previous 13 episodes. And that can't be ignored." PLUS: 9 alternate endings that would've changed the series, L.A. mayor posts a photo of his childhood pal "Leonard," why does Mad Men keep getting California wrong?, how Peggy and Stan's romance was hinted at throughout the series, why the media are obsessed with Mad Men, and Mad Men used sex scenes for a lot more than titillation.
Parenthood's Sarah Ramos celebrates her college graduation with a Gilmore Girls cake
Ramos graduated from Columbia University, not Yale.
Alton Brown is the latest Food Network star to see his marriage end
Brown has finalized his divorce from wife DeAnna Brown. In recent months, Food Network stars Giada de Laurentiis and Bobby Flay have also seen their marriages end.