AMC's Post-Mad Men Future Consists of Robots, Vampires and More Zombies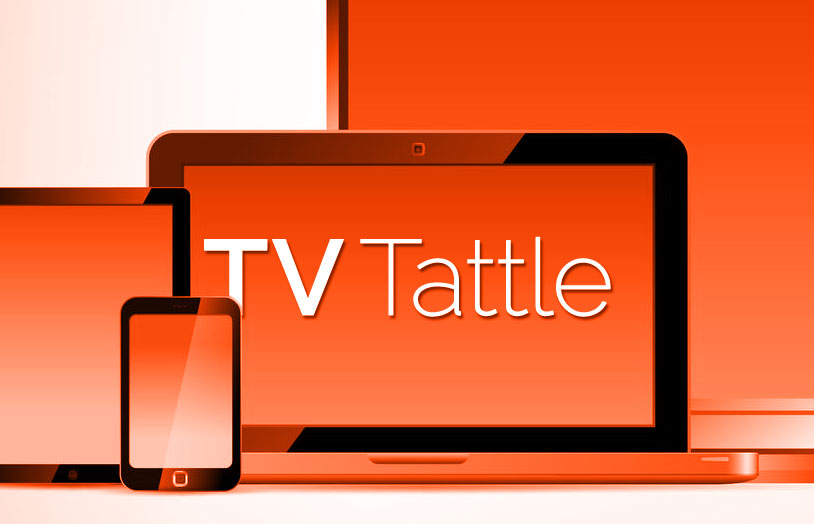 AMC's post-Mad Men future consists of robots, vampires and more zombies
The cable network is doubling down on genre shows to fill the Mad Men void, while avoiding prestigious shows likely to win awards.
The Following would've found some inspiration from The Jinx had it not been canceled
The show's writing staff "talked about it a little bit," showrunner Alexi Hawley says of incorporating elements of the Robert Durst documentary and the Serial podcast for Season 4.
Bill Murray is inextricably bound to Letterman because they've had the same career
As Murray, Letterman's first guest on Late Night and The Late Show, says goodbye to Dave tonight, James Poniewozik notes that the two comedians share a lot in common: "When they first emerged nationally, Murray on Saturday Night Live and Letterman in late night, they developed reputations as master smartasses," he says. "They were entertainers part of whose acts riffed on the shtick of entertaining: think Murray's lounge-lizard rendition of the Star Wars theme on SNL. The 1970s SNL and the 1980s Letterman, both grimy New York institutions, had a kind of punk-rock sensibility, puncturing the artifice that had bloated showbiz and stripping TV down to essentials and anarchy."
Drew Barrymore remembers flashing Letterman in 1995
"From the moment I went on—especially with my little dance number, which was completely spontaneous and not calculated in any way—he let the audience know it was okay," Barrymore says. "He was so accepting of me, and letting everyone know to just go on the ride."
Because of Letterman's sex scandal, Stephanie Birkitt has been written out of Late Show history
Birkitt, the office worker who became a Late Show fixture for years before her boyfriend attempted to extort David Letterman in 2009, has been all but forgotten as Dave prepares to say goodbye. She hasn't been heard from since it was revealed she apparently had an affair with Letterman. Which is unfortunate, says Amy Argetsinger, who adds: "While it's understandable, it's a damned shame she has been eliminated from the show's official history."
Don Draper and the real-life Coca-Cola ad man share the same birth month — June 1926
Mad Men's Season 5 premiere celebrated Don Draper's 40th birthday in June 1966, while having Don point out that Dick Whitman had already been 40 for "half a year." It turns out that former McCann Erickson creative director Bill Backer, the man responsible for Coca-Cola's iconic ad, also celebrated his 40th birthday in June 1966. A New York Times profile of Backer notes that he will turn 89 in June — and so will Don Draper, if he's still alive.
Can this YouTuber replace Harry Shearer on The Simpsons?
L.A. voice actor Brock Baker showed off 14 Shearer impressions in a YouTube video.
Watch the official Scream Queens trailer
Ryan Murphy has released the full three-minute trailer for his Fox anthology series.
Tom Cavanagh's reaction to The Flash season finale: "Expletive. Dude"
"We all know season finales that have been much anticipated and then don't seem to hit the pinnacle," he says. "I'm not saying that we get to the top of the mountain, but if we don't, it won't be the writers' fault. It will be us as actors."
Orange is the New Black figurines are coming soon
You can buy miniature versions of your favorite characters starting next month.
Rachel Dratch is headed to Unforgettable
The SNL alum will guest on an upcoming episode of the A&E series.
Wayward Pines' ratings nearly double thanks to DVR viewers
M. Night Shyamalan drama soared 90% in the key 18-49 demo.
Peter Dinklage sang a Game of Thrones-themed song
Watch him sing Still Going Strong for Red Nose Day.
Sandra Lee recovering after double mastectomy surgery
The TV chef is "doing as well as could be expected and has begun the post-surgery recovery process," according to her boyfriend, New York Gov. Andrew Cuomo.
Watch Jay Leno, Taraji P. Henson Will Forte and more celebs shove things off desks
Seth Meyers had "Cookie" swipe cookies off of a desk, while Leno was tasked with swiping off miniature cars.
MTV orders animated comedy pilot Fancy Bastards with a star-studded cast
Kristen Schaal, left, Brittany Snow, Nasim Pedrad and Kelly Osbourne will all voice characters on the comedy about five awkward outcasts who discover they have the same father.
HBO developing a miniseries about the former slave who inspired The Lone Ranger
Morgan Freeman and Grey's Anatomy's James Pickens are producing the story of Bass Reeves, an escaped slave who became one of the first black U.S. Deputy Marshals in the West, who also was "a master of disguises, a great shot, and one of the most effective lawmen in Indian territory."
George Stephanopoulos' contract is reportedly worth $105 million
Page Six reports the troubled ABC News star just renewed his contract last year for $105 million over seven years. (Brian Williams' contract is $50 million over five years.)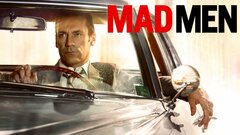 Mad Men
where to stream
Powered by