Report: The Good Wife Conspiracy is True — Body Doubles Helped Fake Alicia-Kalinda Reunion Scene Report: The Good Wife conspiracy is true — body doubles helped fake Alicia-Kalinda reunion scene
According to Michael Ausiello — who initially laughed off the conspiracy theory — Julianna Margulies and Archie Panjabi "did not shoot that scene together, I have come to learn. Body doubles were employed for the single shots, and the two-shot was spliced together in post-production." He adds: "I felt like an idiot. I felt duped. More importantly, I was disappointed, as a fan of the show and of these two actresses for whom I have huge admiration, whose work I have championed." UPDATE: EW is also reporting the scene was faked.
Jay Leno offers "clue" he's not visiting Letterman: Dave wouldn't make a 10-second tape for him
A Las Vegas radio station asked Leno about whether he would visit Letterman and if he had really invited David Letterman to his final week on The Tonight Show: "That's right. Now, I just said, 'Send a 10-second tape,' and they said no; so that might give you some clue."
Letterman: I don't plan to return to the Ed Sullivan Theater ever again after my final Late Show
"I don't think I'll ever be back in this building again. Honestly," Letterman says on CBS Sunday Morning. "I think it would just be too difficult for me…emotionally…because I just don't want to come back and see others living our lives." PLUS: Letterman reveals to Oprah what he's keeping from his office.
Maybe The Simpsons would be better off dumping all of its voice actors
The worst part of The Simpsons nowadays is the voice work, says Chris Plante. "If you've watched The Simpsons in the past couple years, the disinterest and disconnect of some of its cast is audible," he says. "Many jokes feel like first takes, and characters reactions to one another sound like parts of different conversations. But the worst crime is the lack of faith in the show's jokes."
How The Wire Season 2 influenced The Leftovers' 2nd season
Damon Lindelof was inspired by The Wire's dock workers' storyline to shift locations for his HBO series for Season 2.
Check out a graph of Scandal's most tweet-worthy season finale moments
Tweets spiked at near the end of last night's episode. PLUS: Scandal needed to hit the reset button, and Kerry Washington calls the season finale script "unbelievably shocking."
Disney CEO envisions creating TV channels devoted to Marvel and Star Wars
Says Bob Iger: "We have said that with these channels and these brands — ESPN, ABC, Disney, maybe even down the road something related to Star Wars and Marvel — we do have an ability as a company to take product, specifically filmed entertainment, television, movies, directly to consumers."
Glee's Harry Shum Jr. joins Shadowhunters
He'll play Magnus Bane, who is the high warlock of Brooklyn, on the ABC Family series based on the Mortal Instruments book series. PLUS: Shadowhunters casts its Big Bad.
Boy Meets World's Eric Friedle: Why I agreed to guest on Girl Meets World
He says of tonight's guest appearance: "I woke up one morning, and I watched the show again, and said, 'You know, this is the perfect opportunity for me to come back and to work with everybody again, and I really can't pass this up.'"
Lil Kim announces she's starring in a Queen Bee reality show
"It's time for the black Kardashian," the rapper says in a clip promoting her new show.
Amy Poehler's office features a painting of her topless as a centaur
"Make sure you mention that in the article," Poehler tells Fast Company magazine of the painting, which shows her with the body of a horse. "It's important for the readers of Fast Company to know that I have a real nice rack."
Melissa Benoist: I went through 10 auditions and 3 screen tests to land Supergirl role
The actress adds that she's doing many of her own stunts, though she does have a stunt double.
Sean Bean can't stop spoiling Game of Thrones
Says the actor: "I've definitely got some unfinished business that needs to be resolved there."
Why Survivor is outlasting American Idol
Survivor, which premiered 15 years ago this month, keeps surviving because of Jeff Probst, because it hasn't had to face competition from similar shows, and because it doesn't face the pressure to produce a star.
Unforgettable adds Kathy Najimy
She'll head the NYPD's Major Cases Department when the CBS drama returns for a 4th season on A&E.
A psychologist ranks TV's worst parents
Cersei Lannister is worse than Lucious Lyon, who's worse than Selina Meyer.
Entourage returns with a movie set in a "transformed, buttoned-up" Hollywood
When the HBO comedy debuted 11 years ago, there was no massive use of social media, no YouTube, and the big talent agencies weren't owned by private equity firms with an eye on the bottom line.
The Best and Worst TV decisions from this year's upfronts
Which is the worst new show title, The Grinder or Oil?
Why is it so hard to end great TV shows?
"The better the TV show, the harder it is to end it," says Lindsey Weber. "This is the lesson of the past decade and a half of high-end TV drama — not least Mad Men, which wraps up seven obsessed-over seasons on Sunday. Anticipation mingled with marketing makes it practically impossible for otherwise good TV shows to live up to the expectations we've created for them."
The Amazing Race co-creator defend the blind date twist
"It actually worked better and was more unexpected than we could have wished for," says Bertram van Munster, who adds: "I think it totally worked and the viewers got to see the unexpected."
Grimm bosses talk season finale twist
"I totally agree that it's going to change the show's course. I think it's going to be even darker still in a way. You know, it's not going to be the same Grimm," says showrunner David Greenwalt.
Conan O'Brien explains why he employs 12-14 writers
Conan tells Charlie Rose that even the best writers write way more bad jokes than good jokes.
Modern Family's Ariel Winter wins legal emancipation from her estranged mother
The 17-year-old actress tweeted: "I am now officially emancipated!!!"
Bob's Burgers ends the season with 2 finales
Sunday's two episodes, says Neil Genzingler, "demonstrate this show's ability to find fodder in practically anything: One is about old Japanese samurai movies, the other about a rent strike that becomes an epic water-balloon fight."
One Bachelorette contestant rolled up in a hot tub convertible
Hot tub car-driving bachelor Shawn works as an "amateur sex coach." PLUS: Chris Harrison's debut novel, The Perfect Letter, is due out Tuesday.
Beverly Hills, 90210 ended exactly 15 years ago
That means many of today's high schoolers weren't alive when the original 90210 was on TV.
Queen Latifah gives the performance of her career in HBO's Bessie
"I'm not afraid to tell Bessie's story truthfully," says Latifah, who's wanted to star in a biopic of the singer since she was 22. "The good, the bad, the right, the wrong, the sexuality, the family issues, the violence, the love, the hurt, the pain—I wasn't afraid to give myself to her story." PLUS: Bessie could use more soul, and it's a restrained but vivid and satisfying portrait of Bessie Smith.
RIP Mad Men, a show that was not only watched, but absorbed
"More than the characters, dialogue, or auteurist details, what I'll miss most about Mad Men is the way I, and perhaps many of you, absorbed it," says Jen Chaney. "This was not a show that we merely watched. We studied it. We hit pause to verify the names of the books that popped up in certain scenes … We scrutinized the costumes, not only for their period accuracy and textural gorgeousness, but for their deeper meanings. We connected the dots from things that happened all the way back in seasons one or two to the moments unfolding in seasons six or seven … Sure, during each hour that unfolded on AMC, we enjoyed Mad Men for its entertainment value. But during that hour, and for hours afterward, we also treated it like the focus of a senior thesis, a rich subject of inquiry worthy of analysis and discussion. To paraphrase that ad for Accutron pitched by Freddy Rumsen at the beginning of season seven, Mad Men wasn't just a TV period piece. It was a conversation piece." PLUS: Why the ending doesn't matter, Matthew Weiner never shifted Mad Men's gaze from sexism and its wronged "Mad Women," how the media forced Mad Men down the world's throat, why NYC women wished they lived in the Mad Men era, Betty's fate has been foreshadowed since the pilot, see Mad Men characters evolve in GIFs, what did Mad Men really tell us about American history?, ranking Don Draper's secretaries, Mad Men visited Los Angeles 10 times (the equivalent of a Game of Thrones season), 130 Mad Men characters ranked, January Jones says the last day was "like someone was dying," what the theme song was trying to tell us all along, a Harvard Business School professor wrote a Don Draper study, Weiner deliberately wrote a show about "other-ness" and being Jewish-American, how was Mad Men's handling of race?, ranking the 50 best characters, what critics said about Mad Men when it premiered, Bryan Batt says goodbye to Sal Romano, the essential list of Mad Men rankings, how the Mad Men pilot predicted the final episodes, ranking 89 episodes of Mad Men, watch Weiner on Hardball, how Mad Men used music to recontextualize '60s pop-culture, celebrities recall their favorite Mad Men moments, how Mad Men tackled '60s politics, how are Mad Men's real clients doing now?, and here are 10 TV shows that owe their existence to Mad Men.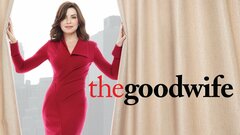 Powered by