What's On: A Wild Comic Ride in 'Tour de Pharmacy,' Documentaries on Music Moguls and Amelia Earhart, 'Earth Live'
Tour de Pharmacy (Saturday, 10/9c, HBO): If like me, you often find yourself mesmerized this time of year by the footage from the annual Tour de France bicycle race, with its spectacular scenery and occasional harrowing mishaps, you could be the target audience for Andy Samberg's hilarious mock-documentary sendup of the sport, a follow-up to 2015's tennis-oriented 7 Days in Hell. With writer Murray Miller, Samberg has assembled another all-star team to provide a mock exposé of the doping scandal, circa 1982, in a faux recreation of a notorious Tour de France featuring the likes of Orlando Bloom, John Cena, Daveed Diggs (as the nephew of Jackie Robinson) and Freddie Highmore (hiding a most unusual secret), unusually wacky participants in a race tainted by performance enhancing cheats. Celebrity cameos include Joe Buck, Maya Rudolph, Jeff Goldblum, Danny Glover, and in the best running gag, Lance Armstrong—who apparently can laugh about all of this now—whose attempts to provide commentary with his identity hidden are continually thwarted. "The last thing I need is to be seen on TV talking about doping again." Tour de Pharmacy is dope in so many ways.
Earth Live (Sunday, 8/7c, National Geographic Channel): The Amazing Race's Phil Keoghan and Jane Lynch are the oddly matched hosts for this programming stunt, billing itself as the "Olympics of the natural world," presenting two hours of real-time footage simulcast globally, featuring the best of National Geographic's wildlife cinematographers. Locations include Ethiopia, where a hyena clan is filmed with ultra-lowlight cameras; Kenya, where a pride of lions is shown through thermal imaging, underwater in Fiji with a frenzy of bull sharks; and off the coast of California, explorer Robert Ballard will explore the ocean's depths.
Amelia Earhart: The Lost Evidence (Sunday, 9/8c, History): Promising the revelation of new documents, including a never-seen photo discovered in the U.S. National Archives, this two-hour special looks into one of the most enduring unsolved mysteries of the last century, the disappearance of pioneering female aviator Amelia Earhart and her navigator Fred Noonan 80 years ago this month. Former FBI executive assistant director Shawn Henry leads the investigation, which suggests Earhart survived her crash landing in the Marshall Islands and was captured by Japanese military, dying in their custody.
The Defiant Ones (Sunday, 9/8c, HBO): Not a remake of the 1958 Sidney Poitier-Tony Curtis classic, this four-part music documentary from Allen Hughes (Menace II Society) charts the careers and, ultimately, the partnership of industry mavericks Dr. Dre and Jimmy Iovine. Filmed over three years, the docu-series features interviews from an eclectic array of superstars, including Bruce Springsteen, Snoop Dogg, Bono, Stevie Nicks, Lady Gaga, Trent Reznor, Eminem and Kendrick Lamar.
Inside Weekend TV: Anticipating FX's upcoming American Crime Story docudrama on the subject, ABC's 20/20 (Friday, 10/9c) revisits the 20-year-old murder of fashion icon Gianni Versace. … The summer's game-show craze continues with CBS's Candy Crush (Sunday, 9/8c), a live-action version of the mobile game phenomenon hosted by human cartoon Mario Lopez and played out on giant interactive game boards. Contestants on opening night come from past seasons of Survivor and Big Brother. … Spike's roast-style One Night Only: Alec Baldwin (Sunday, 9/8c), filmed last month at New York's Apollo Theater, celebrates the career of the two-time Emmy winner (for 30 Rock), back in the spotlight with his notorious Donald Trump impersonation for Saturday Night Live. Bill Clinton is a surprise guest, joining Robert De Niro, Julianne Moore, 30 Rock co-stars Tracy Morgan, Jane Krakowski and Jack McBrayer, and multiple members of Baldwin's famous family. … In the two-hour midseason finale of AMC's Fear the Walking Dead (Sunday, 9/8c), Madison (Kim Dickens) once again finds herself deciding everyone's fate, negotiating an agreement as the war between the ranchers and the Native Americans escalates. Somehow, the zombie threat begins to feel a bit quaint.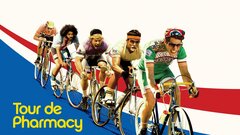 Powered by