What's On: More 'Nashville' Angst, Discovery Swats the 'Mosquito'
Nashville (9/8c, CMT): Oh, the material these fictional country artists will be able to mine from the misery that is their complicated soap-opera lives. While Scarlett (Clare Bowen) confronts the gossip journalist who has outed her messy pregnancy in public, others in her circle are just as tempting fodder for the next headline cycle. The teaser for this week's episode suggests a reckoning is in store for Will (Chris Carmack) and his boyfriend, meddling tech mogul Zach (Cameron Scoggins), and Avery (Jonathan Jackson) unburdens himself to Juliette (Hayden Panettiere), which sets her off on another crying jag. When grieving widower and struggling single-dad Deacon (Charles Esten) feels pressure to move on from Rayna (the departed Connie Britton), will that mean a move toward the enigmatic Hallie (Kaitlin Doubleday)?
Mosquito (9/8c, Discovery): Jeremy Renner narrates this alarming Discovery Impact documentary, which tracks the expansion of the mosquito around the world and its potential for spreading a variety of diseases, accelerated by an increase in global travel and warmer climates that are more conducive to mosquitoes doing their deadly business. Scarier than Zoo.
Zoo (10/9c, CBS): Speaking of which, the futuristic thriller continues with Jackson (James Wolk) finding links between hybrid attacks in far-flung places, and Abraham (Nonso Anozie) putting his family at risk as he unearths new findings about the human sterility crisis.
Inside Thursday TV: From the game-show front: Cast members of Superstore square off against Cheri Oteri, Ne-Yo and Natalie Morales on NBC's Hollywood Game Night (8/7c). … Dana Carney joins black-ish stars Anthony Anderson and Tracee Ellis Ross as judges on ABC's The Gong Show (10/9c), deciding whether or not to gong acts like bug exterminators who play "Toxic" on violin while spraying human roaches. … From the world of too-much-TV, E! extends the relentless Kardashian branding with Life of Kylie (10/9c), going inside young Kylie Jenner's growing cosmetics empire in a new reality exercise in exhibitionism. … Bravo is back in the O.C., charting the Real Estate Wars (10/9c) between rival Orange County high-end agencies. Personally, I'll be flipping over to anything else that's on.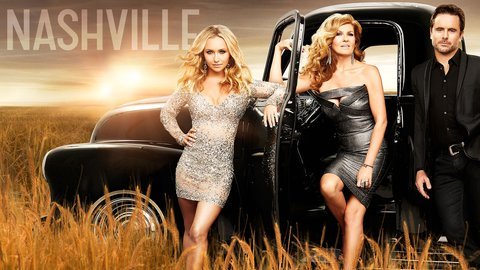 Powered by