What's On: Holiday Fireworks on PBS and NBC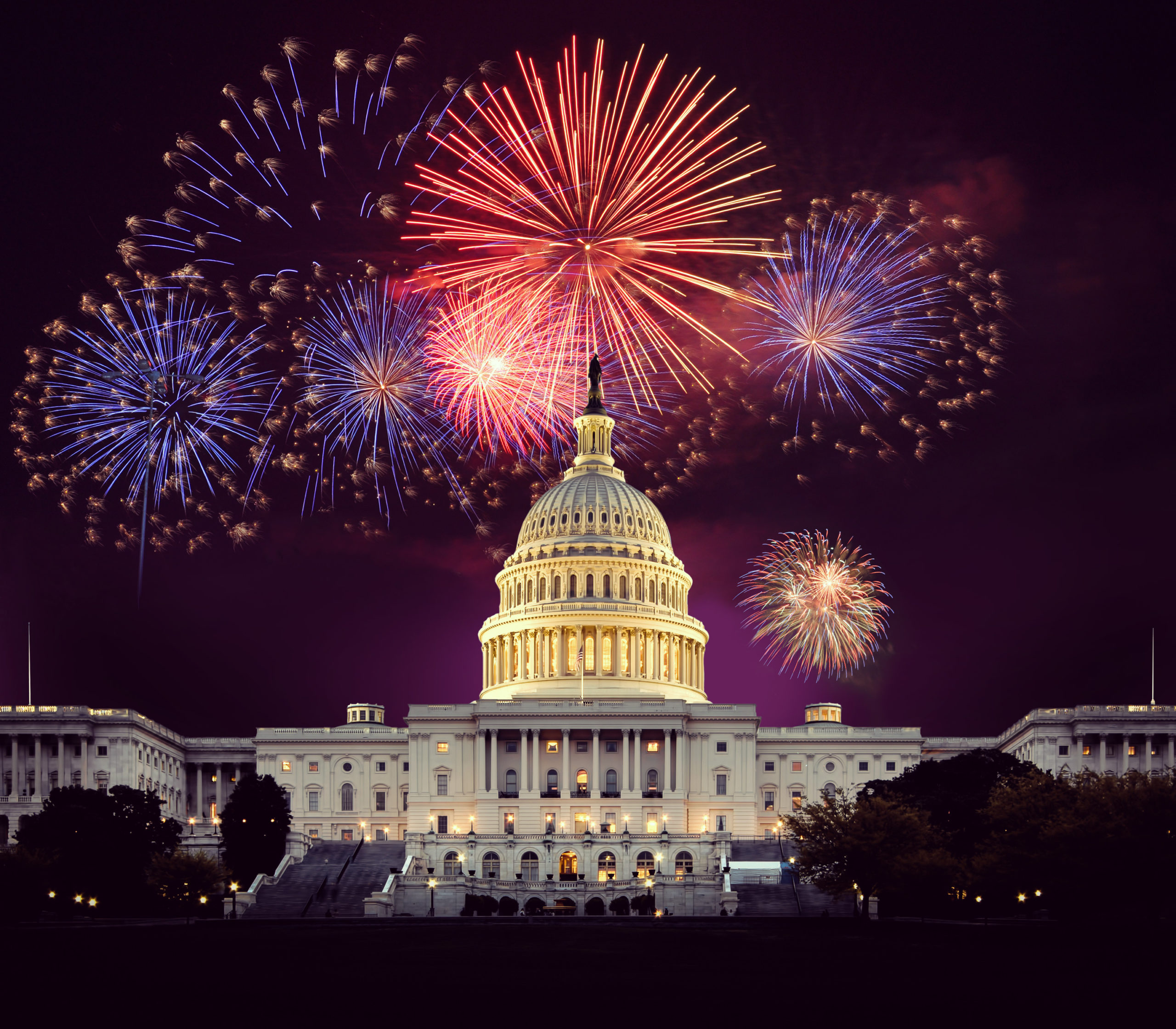 A Capital Fourth (8/7c, PBS, check local listings at pbs.org): For the 37th year, PBS invites us to the West Lawn of the U.S. Capitol—when I lived there, it was an annual pilgrimage—for a rousing holiday concert, culminating in a fireworks display among the D.C. monuments as the National Symphony Orchestra plays Tchaikovsky's "1812 Overture." John Stamos is the host, sitting in on drums with The Beach Boys, featuring the guest vocals of Mark McGrath. Other performers include country star Trace Adkins, singing "Still a Soldier" as a tribute to the troops, The VoiceSeason 12 winner Chris Blue, and the Blues Brothers (Dan Aykroyd with Jim Belushi).
Macy's 4th of July Fireworks Spectacular (8/7c, NBC): Just as impressive is the sight of 60,000 shells colorfully illuminating the Manhattan skyline from the East River, the climax of a performance special including World of Dance's Jennifer Lopez, Sheryl Crow, Lady Antebellum, Brad Paisley and Hailee Steinfeld. The fireworks are the real star of the show, of course.
The Words That Built America (7/6c, HBO): As a reminder of why we celebrate America's birthday each year, a new special provides a showcase for the words of the founding fathers, read by presidents past and present, government officials and show-business celebrities, putting all partisan divisions aside for the occasion. Directed by Alexandra Pelosi and narrated by David McCullough, the readings include the Declaration of Independence interpreted by the eclectic likes of Kevin Bacon, Anderson Cooper, Bryan Cranston, Morgan Freeman, Sean Hannity, Caitlyn Jenner, Dwayne Johnson, Toby Keith, Rosie O'Donnell, Robert Redford, Meryl Streep and Kerry Washington. The U.S. Constitution is read by all living presidents and vice presidents, and representatives of the Supreme Court, Senators and Congress members, U.S. governors and cabinet secretaries. The Bill of Rights is delivered by middle-school students of the United Nations International School. Let freedom ring.
1776 (10:15/9:15c, Turner Classic Movies): And while I'm sorry the HBO special doesn't include the Fifth Dimension's cover of The Declaration (which is partly how I memorized the document as a kid), the acclaimed 1972 movie version of the Tony-winning musical does a fine job dramatizing the conflicts surrounding the formation of the Declaration of Independence. William Daniels is a feisty John Adams, with Ken Howard as Jefferson and Howard Da Silva a memorable Ben Franklin. These founders can carry a tune.