Frankenstein Code Gets Picked Up by Fox
It's alive!
Fox has announced it is picking up the drama series The Frankenstein Code for the upcoming season.
Per the network, the show will follow "Jimmy Pritchard, a morally corrupt retired cop" who is "given a second chance at life when he is brought back from the dead. Now younger and stronger, Pritchard will have to choose between his old temptations and his new sense of purpose."
Rob Kazinsky, perhaps best known for his stint on True Blood, will play the lead on the show, which was inspired by Mary Shelley's classic monster novel and written by Rand Ravich. Ravich is also an executive producer, alongside Howard Gordon and director Michael Cuesta.
Kazinsky's joined in the cast by Dilshad Vadsaria (Revenge), Adhir Kalyan (Rules of Engagement), Tim DeKay (White Collar) and Ciara Bravo (Big Time Rush).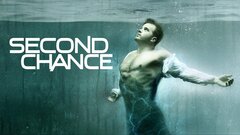 Powered by