New 'I Love Lucy' Children's Book Is a Ball of Laughs
History channel fans know Brad Meltzer as the host of Decoded and Lost History. Avid readers may know him as a writer of White House thrillers (The President's Shadow), comics (Justice League of America) and Ordinary People Change the World, an illustrated children's book series, with artist Christopher Eliopoulos.
"I was tired of my own kids looking at reality-TV stars and thinking they were heroes," says Meltzer, who has written kid-friendly bios on Amelia Earhart, Albert Einstein and Jackie Robinson. His latest installment: I Am Lucille Ball, on sale July 14. "I want my daughter to have an entertainment hero who isn't famous for being pretty and thin," Meltzer explains. "Lucy is not just about the idea that it's OK to be different—she's about the idea that it's spectacular to be different."
Told from Lucy's point of view, the book covers Ball's childhood with a grandma not keen on "bold, sassy, silly little girls" and wittily highlights her amazing showbiz career, including her iconic chocolate conveyer belt and Vitameatavegamin routines.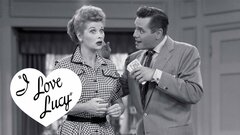 Powered by