Ask Matt: Modern Family's Emmy Streak, More Grey's Fallout, Big Bang Theory and More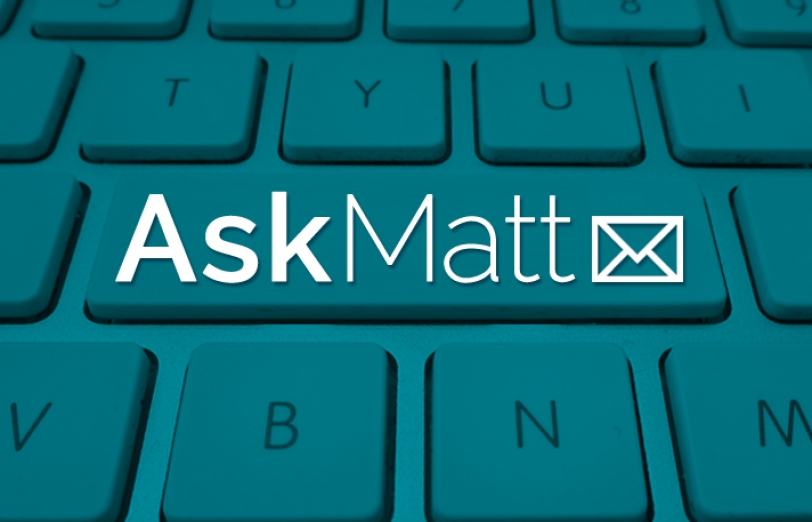 Good news, Ask Matt fans! TV Insider is now presenting the popular Q&A with TV critic (and sometime "TV therapist") Matt Roush twice a week—on Tuesdays and Thursdays—giving you twice as much opportunity to share your concerns and join in the love for all things TV in today's vast landscape. One caution: This is a spoiler-free zone. Please send your questions and comments to [email protected] and follow me on Twitter.
Question: I want to start off by saying I love your column and hearing your opinions on all things TV! I'm writing to you today because I'm getting kind of annoyed about how people constantly complain about Modern Family's Emmy streak. I understand how consistent love for one show can get a little bit tedious, but I truly believe that MF deserves the win every year, especially this year, and I'll tell you why. I'm assuming Modern Family will submit the episode "Connection Lost" to the Emmys, which should win due to the creativity and innovation of the show. But I'm almost not looking forward to the Emmys, because I'm worried I may hear more complaining if MF pulls off another win. What are your thoughts on the streak, and which comedy should win this year? — Kyle
Matt Roush: Thank you, and here's my advice: Either develop a thicker skin or find a way to tune out the griping, because there's no way Modern Family will be denied yet another Emmy nomination. (Cue the backlash.) Whether it will extend its winning streak to a record sixth year is nowhere near as certain, though if it does, this most excellent episode that took place entirely on Claire's laptop screen (and which I raved about when it first aired in February) will be a major contributor to that success. I would expect this episode to also make the cut in the writing category (possibly directing as well). Is this one episode enough to merit a sixth straight win? Of course not, and with the Emmys, you never know when a streak is going to end. Modern Family obviously isn't as fresh as it was when it began, but episodes like this are welcome reminders that it's hardly out of gas yet, either. Same goes for The Big Bang Theory, which is surely overdue a win. (More on that later.) But if it were up to me, I'd prefer to see this year's Best Comedy Emmy go to something newer and less expected, something like Amazon's transcendent Transparent or The CW's delightful Jane the Virgin (which qualifies as truly wishful thinking).
---
Question: I'm sure, by this point in the post-McDreamy world, you're sick of talking about Grey's Anatomy. But I do have a follow-up question, one I've wondered about for a while. What's your opinion on whether showrunners "owe" something to their audiences, a payoff of sorts for watching? I can see an argument for both sides. On the one hand, TV shows are independent entities, and it's the showrunner's right, maybe even duty, to simply tell the best story they can within the context of making good business decisions as well. On the other hand, it's fan support that keeps shows on the air, so there is a relationship of sorts between fans and the show. So many fans, understandably, feel betrayed by something like Derek Shepherd's death—or, in another example, the awful way the How I Met Your Mother finale was handled. You invest a decade of your life into a show, you start having expectations. I'm just not sure if that's fair or not. — Kirsten
Matt Roush: It may not be fair, but it's understandable. The proper critical response is to remind viewers that the showrunners/executive producers are the storytellers, not us. The characters belong to them, and it's their right to do what they want—or perhaps in this case, must—to tell the story their way. Of course, we as viewers have every right to react to their decisions however we feel fit—in this case, anger and annoyed dismay appear to be the predominant responses to Grey's latest twist. In the years I've been producing this column, I'm always aware of just how passionately fans invest in the series and characters they love. (In last week's discussion, the word "betrayed" came into play.) But even so, the question of what the writers may owe us is trickier. I wouldn't want to watch a show where I thought Twitter or some other sort of fan response was guiding the narrative. I'm OK with being surprised, shocked, even upset by where a story may take us, as long as it's not gratuitous or unearned. (The jury appears to be out on that count with this show, although the sequence where we were inside Derek's head as he assessed the botched surgery that he knew he was unlikely to survive was pretty masterful.) Anyone who's watched Grey's for any period of time has been conditioned not to expect pat, happy endings for anyone. But even so, this leaves a hole in the show I'm not sure can be filled. And even at its worst, it doesn't leave the bitter aftertaste of the way How I Met Your Mother dispatched its title character.
---
Question: A week ago, I wrote to say that I think Grey's Anatomy will be fine without Derek. After last Thursday's two-hour episode, I am not nearly as convinced. I am sure I will continue to watch it, but I really felt the episode was lazy. There was so much time-jumping and storylines that seemed random instead of actually letting fans watch the immediate aftermath of Derek's passing. Essentially skipping over the funeral, in particular, seemed like a really poor choice, and the case of the week with the burn victims might have been interesting in another week, but felt so unnecessary when what I really wanted to see was the characters dealing with his death. Amelia mentioned the "podunk hospital" and "podunk doctors" not saving Derek, but we didn't get an explanation as to where he was or why he was sent to that hospital instead of Grey Sloan, which were questions I wondered last week. Why exactly did Meredith have to leave home to have a baby, and then as soon as the baby is born she's magically okay to return? The parallels between Richard choosing to leave Ellis (but not dying) and Derek dying (but not choosing to leave Meredith) didn't seem equal to me, either. This episode just didn't really move me until the very end, when Meredith put on Derek's scrub cap, and I don't think it makes a compelling case for the show's continuance without Derek. Considering that I wrote to you last week with the opposite view, I find this very disappointing. Your thoughts? — J
Matt Roush: As I watched that episode jump through the seasons, including the sadness of the life-goes-on burn victim storyline, I found myself thinking repeatedly: "Time sure flies when you're not having any fun." Revealing Meredith's surprise McBaby didn't really lessen the sting and disappointment of being robbed of the catharsis many were likely expecting. (And Amelia's denial leading to breakdown felt forced from start to teary finish.) Regarding your question about the "podunk hospital," that didn't really bother me. I figured it was the closest facility for treating this emergency, even if the doctors lacked the trauma expertise of Grey Sloan. And according to the trailer for this week's episode, that issue will be raised again (by Amelia, of course). The "carousel" metaphor of Ellis and Richard's back story was especially tiresome, as all I wanted to do was step off. And for the last word (for now) on the subject …
---
Question: I know you extensively covered Grey's Anatomy in last week's column, but here is my two cents: Thank you to Shonda Rhimes and the writers for giving me back an hour of my life every week, two hours last week. My husband and I will never again need to decide which to watch, and which to DVR, between Grey's and The Big Bang Theory. I didn't watch last week, and will never watch Grey's Anatomy again. I am not a Mer/Der shipper. I simply hate lazy writing. Derek's death was George 2.0. Heroic doctor saves stranger(s), then dies. Not to mention I don't buy that a world-class surgeon would be that careless after the accident. Done.
On the other hand, The Big Bang Theory last week was excellent. I have been hoping for a meeting of Leonard's mother and Sheldon's mother for years. Both Christine Baranski and Laurie Metcalf were brilliant. If I have any complaint, it is that the episode was too short. I also thoroughly enjoyed the Peter Pan convention at Howard's mother's house. The boys' rendition of It's A Hard Knock Life was hilarious. Well done. — Mary Kay
Matt Roush: Wasn't that a great pairing: the icy Baranski clashing with the God-fearing Metcalf, trapping their sons (also so opposite in temperament from each other, and their mothers) in the crossfire. As noted earlier, episodes like this make me sorry that the Emmy voters are so prejudiced these days against the classic format of multi-cam/studio audience comedy. (The last of its type to win an Emmy was Everybody Loves Raymond 10 years ago.) I'd love Big Bang to be recognized one of these years, beyond Jim Parsons' contributions. Though maybe not this year (still pushing for Transparent).
---
Question: I've noticed in these recent final episodes of Mad Men that the actors use the "f"-word that is censored out by AMC. If Matthew Weiner and his writers on the show know that the "f"-word isn't allowed on basic cable, then why do they bother even using that word when they wrote the scripts for the show? – Chris
Matt Roush: The same device was used at times on Breaking Bad (and possibly others) to silence the profanity rather than or couch it in some euphemism that would seem phony. Not a perfect solution, but more elegant than bleeping or overdubbing the word, and allowing the characters to more or less speak their minds as adults do, even in that era. (Now if only the egregiously profane characters in Showtime's Happyish could be silenced this way, it would be a much more palatable series.)
---
Question: Since Chicago Med has now received a series order, are the show creators planning on making Dr. Kendra (Karen Aldridge) a recurring or series regular? — Alex
Matt Roush: Not sure. She wasn't listed among the stars in the network's announcement of the series' pickup, but since she has already been established (through Chicago Fire appearances) as a character within the world of the hospital, I'd expect she could at least be recurring, just not as a series lead. Yet.
---
Question: Is there any hope of keeping Backstrom on the air? — Eloise, GA
Matt Roush: We'll know next week, as early as Monday for Fox, one of the first networks to present their fall schedules during the Upfronts. Lots of renewal anxiety these days for "bubble" shows, especially for first-year and midseason newbies that didn't exactly break out. It's harder and harder each season to gauge what is or isn't a success because of declining ratings across the board, and I'd ordinarily say Backstrom might have a shot, being an in-house production from one of the Fox studio's more reliable producers (Hart Hanson), but that didn't help The Finder a couple of seasons ago.
---
Question: Will Hawaii Five-0 be back for next season? — Richard
Matt Roush: Again, we'll find out next Wednesday if not earlier. But in this case, it has established enough of a foothold on Fridays that I'd predict with cautious optimism that it's likely safe for another season or so, being a CBS-owned property that has already crossed the 100-episode threshold and probably does well in international markets.
---
[Ask Matt follow-up: After last week's question about the return of the original French series The Returned—on which the A&E series is based—a Twitter correspondent passed on published reports that the second season has been filmed and is expected to air later this year in its native country and thereafter in the U.K. and U.S., but no dates set yet. Something to look forward to!]
That's all for now, but remember that there will be another Ask Matt column on Thursday! Can't do it without you, so please keep sending questions and comments to [email protected] or shoot me a line on Twitter.