NBC Orders Three New Dramas So Far, Including the Medical Spin-Off of Chicago Fire
NBC's Windy City trifecta is official. The Peacock has ordered its third series in Dick Wolf's "Chicago" trilogy, the spin-off Chicago Med, for next season.
Med was one of three dramas that NBC picked up on Friday afternoon, kicking off the network upfront season—the period of time in early May when the broadcasters cancel failing series and comb through their pilots to restock the primetime coffers.
Besides Chicago Med, NBC ordered another medical drama: Heartbreaker, based on the real life of renowned surgeon Dr. Kathy Magliato, starring Melissa George (and executive produced by Amy Brenneman).
And the Peacock network has also picked up another series from busy executive producer Greg Berlanti (Arrow, The Flash, The Mysteries of Laura): The FBI conspiracy thriller Blindspot.
The April 7 edition of NBC's Chicago Fire [right] introduced the characters of Chicago Med, acting as (in industry speak) a "backdoor pilot." NBC, and viewers, liked what they saw: The episode won its timeslot handily with a 2.0 rating among the adults 18-49 demographic, and 8.5 million viewers overall.
Chicago Fire and Chicago P.D. have already been renewed for next season. The Chicago three-pack calls to mind Wolf's success with his previous franchise, Law & Order, which spawned four American spin-offs: Law & Order: SVU, Law & Order: Criminal Intent, Law & Order: Trial by Jury, Law & Order: LA. (SVU remains on the air.)
Oliver Platt, S. Epatha Merkerson, Laurie Holden, Nick Gehlfuss and Yaya Dacosta star in Chicago Med, which follows the day-to-day action at the city's "most explosive hospital." According to NBC's description, "They will tackle unique new cases inspired by topical events, forging fiery relationships in the pulse-pounding pandemonium of the emergency room, and through it all, familiar faces from the Chicago police and fire departments will intertwine as this third team of Chicago heroes hits the ground running."
Wolf, Matt Olmstead, Michael Brandt and Derek Haas are writers and executive producers. Danielle Gelber, Peter Jankowski and pilot director Joe Chappelle also executive produce. Universal Television is the studio.
Medical networks were a key need identified by the broadcast networks this year, as they began their search for the next hospital hit in the vein of E.R. At NBC, Heartbreaker centers on Dr. Alex Panttiere (Melissa George, above), an "outspoken world-renowned heart-transplant surgeon and one of the few women in her field. Stubborn and fearless, Alex always operates on her own terms. She revels in a racy personal life that's a full-time job in itself, manages the daily demands of skeptical faculty and dutiful interns, and pushes the boundaries of medical science to impressive new heights."
Dave Annable, Don Hany, Shelley Conn, D.L. Hughley, Jamie Kennedy, Maya Erskine, J. Louis Mills and Joshua Leonard also star. Jill Gordon is writer and executive producer, while Brenneman, Brad Silberling and director Robbie Duncan McNeill also executive produce. Universal Television is the studio.
Then there's Blindspot, which revolves around an international plot that takes off after a mysterious naked woman is discovered in Times Square, covered in tattoos and with no memory of who she is or how she got there. "There's one that's very clear, however: the name of FBI agent Kurt Weller, emblazoned across her back. The woman, Agent Weller and rest of the FBI quickly realize that each mark on her body is a crime to solve, leading them closer to the truth about her identity and the mysteries to be revealed."
Sullivan Stapleton, Jaimie Alexander, Audrey Esparza, Rob Brown, Marianne Jean-Baptiste, Ukweli Roach and Ashley Johnson star. Martin Gero is writer and executive producer, while Berlanti, Sarah Schechter and pilot director Mark Pellington also executive produce. Warner Bros. Television is the studio.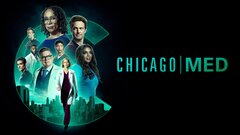 Powered by