Ask Matt: The Good Wife's Kalinda, Mom's Supporting Group, American Crime, Elementary, and More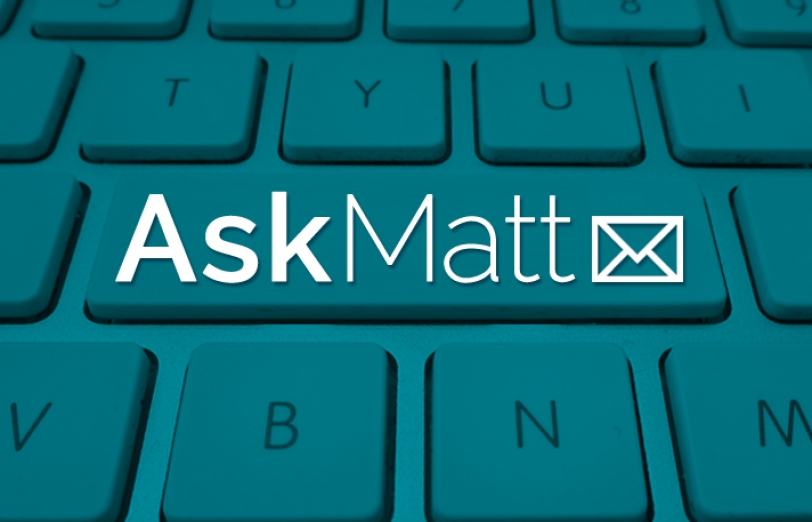 Good news, Ask Matt fans! TV Insider is now presenting the Q&A with TV critic (and sometime "TV therapist") Matt Roush twice a week—on Tuesdays and Thursdays—giving you twice the opportunity to share your concerns and join in the love for all things TV in today's vast landscape. One caution: This is a spoiler-free zone. Please send your questions and comments to [email protected] and follow me on Twitter.
Question: Glad to see you are adding a second day of questions each week. My question revolves around Mom, a show that you have covered greatly. I am glad to see that Allison Janney has a sitcom where she can shine (she had great comic timing on The West Wing, so it really wasn't a shock that she could do comedy). However, the part of the show I don't enjoy are when the scenes shift to Christy's job at the restaurant. There were a few funny moments with French Stewart, but not enough to make me really enjoy the scenes at the restaurant. And I do find some of the scenes with the kids quite funny, particularly Roscoe's one-liners. But the area that is the most enjoyable are the storylines that involve Christy's and Bonnie's AA group, including the characters portrayed by Mimi Kennedy, Jaime Pressley, Octavia Spencer, and more recently, Beth Hall. Are there any plans for the show to add Jaime Pressly as a regular? And are there plans to make the AA group and meetings a more permanent part of the show (and get rid of the restaurant all together)? — Tim in Atlanta
Matt Roush: Happy news for you: Jaime Pressly indeed will be upped to regular-cast status for the third season. On a related note regarding the AA support group: Can't tell you how relieved I was when the terrific Mimi Kennedy's character of Marjorie declared she was cancer-free last week. Adding her to the full-time cast this year was another smart move. Regarding the restaurant, I suppose I agree that the workplace situations aren't the funniest or most fruitful, but it's important to show Christy from time to time in her daily grind as she continues to struggle to make ends meet. It seems to me the balance has already shifted considerably toward making the women in Christy and Bonnie's AA group much more prominent fixtures, and I would expect that to continue. But much like how most of us can't separate life from work even if we'd like to, I'd expect Mom to keep going back there until or unless Christy finds a better (or perhaps funnier) way to provide.
---
Question: After watching last Sunday's episode of The Good Wife, I am so disappointed with the storyline that has been the exit for the Kalinda character. Juxtaposed against the exit of Josh Charles last season, it is even more glaringly out of sync for what is usually such a well-crafted series. After such a disconnected arc this season, when she turned to the camera and said good-bye, my reaction was a shrug and a sigh. My question to you is, can you recall the last time such a compelling and complex character was marginalized to the point of indifference on a series that is still of such good quality? — Tracy
Matt Roush: By all accounts, we haven't seen the last of Kalinda/Archie Panjabi this season, her "goodbye" to the camera notwithstanding. So maybe there's still hope for a more satisfying exit, and perhaps even an actual scene with Kalinda and Alicia sharing the same geographical space? While we wait for such a miracle to transpire, I'd agree that Sunday's events were particularly clumsy and unworthy of this usually smooth operator. (Even in her haste not to be caught by Bishop, Kalinda's handling of the flash-drive situation felt awfully amateur.) I'll sidestep your broader question—in part because nothing comes immediately to mind, and I don't have time these days to do archival research—to add that while this hasn't been my favorite storyline this season, I'm not sure they've actually marginalized Kalinda. She was a key player, emotionally and otherwise, in the defense of Cary, and the snafu involving the faked e-mail was harrowing for all involved, especially Diane. And her relationship with Bishop has been fraught with peril from the start. But you're hardly the only one dissatisfied. Read on …
---
Question: This season of The Good Wife feels like it has gone off the rails. All the things I loved about it—the relationship between all the characters, Alicia's struggles with life, love and work, the twists and turns, grounded in strong storytelling and the complex character studies—gave way to contrived and shallow stories. Cary to jail, Kalinda's "job" with Lemond Bishop, the law firm ending up back at the old offices, and worst, Alicia's botched political career, all felt more soap opera than Emmy-winning drama. They might have salvaged it for me if she'd actually lost. I found myself tuning away mid-episode for much of the last half of the season. What's your opinion? Have you found this season satisfying? If not, where do you think they went wrong? If so, what's working for you? (Maybe I can focus on that.) — TaMara
Matt Roush: I'm still satisfied and engrossed—this remains my favorite and most entertaining of all dramas on any broadcast network, and I look forward to it every Sunday—but will concede that last season was probably its peak, and it would be hard to top that. It's also true this season had more melodrama driving the action—Cary's legal jeopardy, in particular—but there has been much to enjoy, and I felt the election storyline put Alicia in an intriguing new type of public spotlight, dealing with a different set of personal and ethical challenges, and Julianna Margulies rose to the occasion (including in the episode that took place inside her head; no coasting on the part of the writers on that one). I also enjoyed her rapport with new recurring co-stars like Steven Pasquale and especially David Hyde Pierce as her crafty rival. The fact that Alicia both won and lost is classic Good Wife, and I'm very intrigued to see where she'll go from here. It's always risky when a show continually reinvents and shakes up its world the way The Good Wife does. Not everything works equally—I am over Eli's snarky daughter—but on whole, it's still a top player in my book.
---
Question: Like many still-devoted watchers of Dancing With the Stars, I was shocked and saddened when 14-year-old Willow Shields was prematurely eliminated this week. But what really impressed me was how Tom Bergeron helped comfort her, saying he needed for a moment to be more of a "dad" than a host when he saw how upset Willow was. For my money, he's the best reality host anywhere. Do you agree with me that he's underrated for his contributions? — Carmen
Matt Roush: I had to look it up to see if Tom had ever won an Emmy for hosting Dancing—which happily, he did in 2012, way overdue. Watching him manage a complicated live broadcast, dealing with the emotional contestants and pros as well as the often prickly and (hello, Bruno) over-the-top judges, I have come to admire Bergeron's masterful command of timing, with necessary reserves of humor and patience. Been a fan of him as a broadcaster since his days hosting FX's oddly entertaining Breakfast Time morning show back in the '90s, but this gig really shows him at his best (and his moment with Willow among his finest).
---
Question: I have spent the whole season watching ABC's American Crime. I was under the impression that it was a short-run series. I recently read that it is a regular series and up for renewal. I think the acting is brilliant. The story is compelling, and the writing is generally good. It does seem like someone on the show could have one happy moment, though. Even hysterical laughter would be better than the prolonged misery that faces me every week with this show. I could handle it when I thought there might be some resolution soon, but now it looks like it will just continue to drag out. Do you see any hope for resolution with this series? — Kristi
Matt Roush: I've been lucky enough to preview most of this daring series on advance screeners, and the one time I did view an episode live on a Thursday it struck me how grim and difficult to watch it truly is. (What pop-cultural whiplash, being jolted from Shonda Rhimes' Scandal fantasy world to this uncompromisingly realistic one.) My understanding, though, is that you will get resolution to the story at the end of this season, so don't despair. If American Crime is renewed—a big if at this point—it would return with a new narrative and mostly new characters (some may be back, not sure who or how). Also do not confuse this with ABC's pilot L.A. Crime, a procedural set in the 1980s heyday of L.A.'s Sunset Strip—or with FX's forthcoming American Crime Story, whose first season deals with the O.J. Simpson murder trial. Is it any wonder we're confused?
---
Question: Can we please, please talk about Elementary, one of the best shows on TV? I've loved it since day one. Season 2, I will admit, hit a slump, mostly due to that horrible Joan/Mycroft situation. Season 3 is much better—with the exception of the Kitty storyline. I hated her being added for a full half season. She did nothing for the show. I just can't make sense of the low ratings. I realize this is more of an older-skewing show and it lacks the buzz and obsessed fandom that other shows catering to younger people get. But it almost seems like CBS promotes it as a comedy most of the time, which I think hurts it. And don't get me started on the lack of award nominations for its star, Jonny Lee Miller. Even when the writing is lacking, he brings his A-game time and time again. Love your thoughts on all shows, and would love to hear what you think about all this. — Meg
Matt Roush: Kitty really did overstay her welcome and took me out of the show for the first part of this season, but generally speaking, Elementary remains among TV's most enjoyable procedurals, and it is a shame that today's drama field is so cluttered that Jonny Lee Miller can't get his due for his distinctive take on the Sherlock character. (To be honest, a number of episodes have stacked up on my DVR this year because of the never-ending glut of newer TV. It's not a reflection on my fondness for Elementary—whenever I play one back, I tend to enjoy it, but don't feel compelled to keep up with it every week, an attitude that might help account for its lack of industry recognition.) As for the ratings, who knows (not my specialty). Lots of shows struggle to attract a live audience in that 10/9c hour on many nights, and for the first half of the year, How to Get Away With Murder got all the watercooler buzz. I'd be surprised if CBS erased this from the schedule, but I also wouldn't be shocked if, after three seasons, the network decides to move it away from Thursdays, which is their typical modus operandi. (I could see it occupying the dreaded Sundays-at-10/9c slot, so vulnerable to football overruns and pre-emptions.)
---
Question: I was wondering if you know when Season 2 of the original French version of The Returned series was going to air. I remember reading that a second season was going to be produced, I thought in fall 2014 and would air in the spring 2015, but have not heard anything since. Hopefully you can update me and the other fans. Also regarding the A&E series take on The Returned, it seems to be following the original French version very closely in the story lines. Do you know if there is expected to be at any point any material differences in the story direction between the two? – Robert
Matt Roush: Wish I had helpful answers for you. I can't find any evidence that the second season of the superb French series has surfaced anywhere yet, which ties SundanceTV's hands, I'd think. No announcements yet, anyway. As for the A&E adaptation, which has hit many of the same beats as the original (I'm a few episodes behind, so can't comment if there have been significant changes yet), I imagine at some point it will find its own twists on the stories, especially if it's renewed, but I'd prefer to discover that as it happens. So far, as mentioned in an earlier column, I'm rather impressed how well they've translated this to an American audience.
---
Question: I'm so happy that I get to read your question/answer column twice a week now. I have a comment about Taraji P. Henson's "Carter" character. While I was very happy to see her back on the show again recently, I have to disagree with the comment from Kyra earlier this week who implies Carter is the only woman with whom Reese has amazing chemistry. I think that Paige Turco's character, Zoe, has just as much chemistry, even more so given the fact that we don't see her very often. One of my favorite POI episodes had Carter, Paige, and Shaw working undercover while dressed to the nines and having cocktails in a bar! I, too, miss Shaw very much, and when POI (hopefully) returns this fall for a new season, my wish is that we will get to see Shaw and Zoe again. — Gwen
Matt Roush: Couldn't agree more about Zoe. Funny you mention her, because I was having just this discussion with an editor here before that column went live. We're big fans of hers as well, and I wouldn't object to her having a bigger presence on the show. (Paige Turco's role on The 100 probably accounts for her erratic presence.) Regarding Shaw, at least we know she's still alive out there somewhere. And while we wait to see if and when Sarah Shahi decides to return to the show after her maternity leave, I'll just keep hoping for the best.
---
And finally, this ode from Alice, ending this week's column on a positive note: "I wanted to give you some support and let you know there are some happy Person of Interest fans out there, who love the show just like it is now. There have been a lot of changes, and though each season has been different, I and others appreciate its evolution. There is nothing like it on network television. And I for one have been spoiled by that. I really can't watch much else on network TV, because it all pales in comparison to POI."
That's all for now, but remember that Ask Matt now appears most weeks on Tuesday and Thursday! Can't do it without you, so please send questions and comments to [email protected] or shoot me a line on Twitter.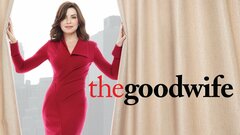 Powered by