The Roush Review: Showtime's Shiny Penny and Dreadful Happyish
"Enter and be amazed," reads a sign ballyhooing a most unsavory Victorian-era wax museum. Which works equally well as an invitation to succumb to the macabre and sensual enchantments of John Logan's fabulously bizarre Penny Dreadful. Even richer and spookier in its second season, Showtime's inspired creep show plays like a Hammer horror film as rendered by a poet consumed by a fatal romanticism.
Dreadful's mash-up of classic Grand Guignol archetypes is straight from a genre fan's fever dream: Witches and demons coexist in a gaslit London with resurrected Frankenstein-ian creatures, a rugged American werewolf (Josh Hartnett), and even a sexually decadent Dorian Gray (Reeve Carney). Of special interest is the alluring but cursed spiritualist Vanessa Ives (exotic Eva Green), whose soul is at war with a satanic sorceress (Helen McCrory) and her lethal minions. In a marvelous episode-length flashback airing May 17, Vanessa reflects on her apprenticeship with a feared witch (Patti LuPone, astonishing) in a village clouded by hypocrisy and fearful prejudice toward anyone who challenges the norm.
"Monsters all, are we not?" LuPone barks. Which is an ongoing theme of the series, although the most heartbreaking character is its most iconic and monstrous: Dr. Frankenstein's disfigured and soulful Creature (poignant Rory Kinnear), a lost soul who finds a new home of sorts in the aforementioned wax museum, whose proprietor notes, "No one wants to work here. People find it unnerving." To which the Creature wondrously observes: "I find it familiar." Such is the allure of Penny Dreadful, taking these familiar characters from legend—and in my case, a misspent youth obsessed with vintage horror movies—and investing them with unnerving yet ennobling humanity and dramatically compelling desires.
For the Creature, nothing is more urgent than for his tormented Master (Harry Treadaway) to create a mate, from the remains of who was once the consumptive prostitute Brona (Billie Piper). Cue the thunderstorms and pyrotechnics, though as always, Penny Dreadful finds the lyrical within the horrible. "I want to fill her heart with poetry," the Creature declares. And we all know how that's likely to end. Dreadfully.
ENTER AND BE ANNOYED: Dreadful barely begins to describe the reaction to being subjected to the endless rants and miasma of misery concocted by Showtime's so-called comedy series Happyish, now in its second week of verbal assault on the senses. Initially derailed by the untimely death of its original series lead, Philip Seymour Hoffman, who might have brought some much-needed modulation to the bitterly profane proceedings, Happyish is as pretentious in its rendering of midlife/career angst (calling out Camus, Nabokov and Hitler in its episode titles) as it is petulant and sophomoric, with characters flipping the bird to the camera after each opening harangue.
Back at ya, folks. Talented actors like Steve Coogan (Hoffman's replacement as Thom Payne—his name an early sign of the show's heavy-handedness), Kathryn Hahn (as his harried wife) and Bradley Whitford (as a poisonously cynical co-worker) are our unlucky guides to the self-consciously foul-mouthed world of woe created by Shalom Auslander (of This American Life). Sample observation (one of the few that can be printed without bleeping): "It's Lord of the Flies out there, folks, and everyone over 18 is Piggy." The pigs in this case working in the merciless trough of advertising, which prompts an "F"-you at Mad Men—a case of a pygmy taunting a giant.
Thom's latest pain derives from catering to the feckless whim of two arrogantly hip new bosses from Sweden, who make Thom feel much older than his 44 years as they issue pronouncements like, "Business today moves at the speed of ideas." As Thom understandably retreats into fantasy worlds, he engages in R-rated animated reveries with ad icons like the Geico gekko and the Keebler elves, which probably sounded better on paper. Through the snarky perspective of a headhunter played with caustic brittleness by Ellen Barkin, Happyish introduces us to the notion of a "joy ceiling," as in the maximum level of happiness one should be expected to attain in one's life (with the natural conclusion: stop pursuing already). What's joy got to do with it, I wondered through three episodes of this unappealing misfire. Happyish exceeds my unhappiness threshold, and I've had more than enough.
Penny Dreadful premieres Sunday, May 3, 10/9c, on Showtime
Happyish airs Sundays, 9:30/8:30c, on Showtime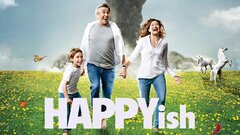 Powered by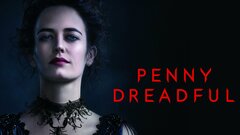 Powered by