Ask Matt: Weird Bates Motel, Satisfying Justified, Overlooked Americans, and Time Slot Shuffling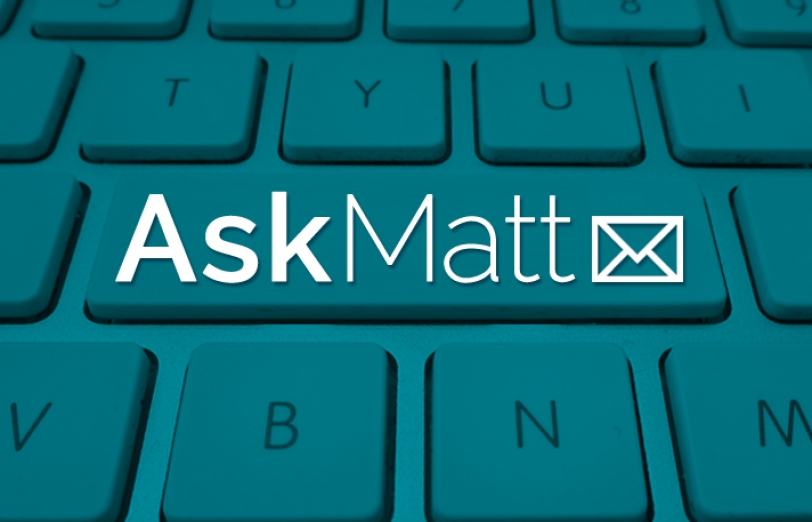 Welcome to the Q&A with TV critic (also known to some TV fans as their "TV therapist") Matt Roush, who'll address whatever you love, loathe, are confused or frustrated or thrilled by in today's vast TV landscape. One caution: This is a spoiler-free zone. Don't ask me what's going to happen on a show. I prefer to find out along with everyone else. Please send your questions and comments to [email protected] and follow me on Twitter.
Question: I am really enjoying your column. I wish it was every day instead of every week. [Editor's Note: Your wish is our command—you'll now find new Ask Matts on both Tuesdays AND Thursdays!] I have two questions about the only two scripted shows currently on A&E: I'm so into Bates Motel again. I was so bored after last season's focus on the drug trade. I'm so glad that the show is now focusing on Norman's slow decent into madness. What do you think about the chances of its renewal? I have not seen the much-beloved French series Les Revenants, but I am really loving The Returned on A&E. I will watch anything with Jeremy Sisto. Unfortunately, I think the show is terribly underrated. Why is there so much underlying dislike for the show? I think it's just as brilliant as Bates Motel and much better than ABC's Resurrection. — Laurie E
Matt Roush: Aren't you sweet to want more. And I couldn't agree more about Bates Motel, which gets better the weirder Norman becomes. (See last week's rave about his big Norman-into-Norma meltdown episode.) And while I know, given A&E's recent unfortunate track record for abrupt cancellations (with The Glades and Longmire), that we might be concerned about Bates Motel's fate now that it has reached three seasons, I feel this has become something of a signature show for A&E. It's even earned an Emmy nod (well deserved) for Vera Farmiga, so I'd bet it has another year or two in it, or however long the producers want to play this out—not indefinitely, mind you. With The Returned, I expected there to be a mighty pushback from those who (like me) fell under the spell of the French original. Which there predictably was. But I tried to look at this with as fresh eyes as possible, and while this American remake isn't quite as affecting, it's pretty close, and very well cast, so on behalf of those who didn't watch (and aren't inclined to watch) the subtitled original, I gave A&E's version high marks. I expected it to be much worse. Which sounds like damning with faint praise, but I do encourage fans of this sort of eerie material to check it out. (Although I wouldn't dissuade them from investigating the source material as well.)
---
Question: [Spoiler alert if you haven't watched the Justified finale!] Just wanted to say that the finale of Justified couldn't have been more satisfying. All the characters you love, or love to hate, got the ending they deserved, without excessive carnage (well, maybe where Avery Markham was concerned, not that I'm complaining), and leaving our favorite characters in such interesting places. Wondering how you regard its legacy, and what you think about FX reviving the series in TV-movie format someday? Would love to see Raylan in action again. And with FX's other best show, The Americans, wrapping another terrific and taut season this week, wanted to get you to weigh in on why you think this series hasn't received more industry awards love from the Emmys, Globes, even the SAGs. At the very least, the lead actors deserve attention, if only for their costume changes! — Harriet
Matt Roush: I saw at least one post-finale comment from Timothy Olyphant (right) in which he expressed interest in donning Raylan's hat again someday—although not anytime soon, as everyone involved understandably needs and deserves a break. FX isn't currently in the TV-movie franchise business—almost no one is anymore—but this would be a winning exception to the rule, as a self-contained two- to four-hour adventure could be absolutely delightful. As for The Americans, I can't fathom why the show and its actors are continually ignored. It certainly isn't because it lacks critical attention. May be that it's a slower burn than most thrillers, and might have got lost amid the hubbub for Breaking Bad in its final seasons—which also, significantly, was a much bigger commercial hit. But it's not as if The Americans doesn't deliver its share of incredibly intense and emotionally compelling episodes. The storyline this season involving Paige (the admirably subtle Holly Taylor) finally learning the truth about her parents has been especially riveting, a great payoff. I'm still hoping it's not too late for Matthew Rhys and Keri Russell to get noticed by one of the bigger awards shows, but it's an ongoing frustration.
---
Question: Thank you for your column. I enjoy reading your insights on the world of television. With new and returning shows being scheduled for next fall, I was wondering why the broadcast networks often schedule reality shows or comedies at the 7 p.m. Central time slot? I look at the success CBS has had scheduling NCIS at 7 p.m./(8 ET) and wish they and other networks would schedule more dramas at that time slot. For example, I do not understand why Castle has been scheduled at 9 p.m. CT instead of earlier, especially when The Bachelor is on. I think Castle is more family-friendly and appropriate than The Bachelor during that time slot. I am sure my family and I are probably in the minority because we do not watch comedies or reality shows. We usually have to DVR the 9 p.m. dramas we like because of work the next day. Thank you for your insight. — Laurie H
Matt Roush: There are a fair number of dramas airing in the first hour of prime time (8/7c), mostly on the Fox and CW networks because of their more condensed two-hour nightly schedules, but they may not be your cup of genre tea. You're kind of out of luck if you shun comedies altogether. Sitcoms tend to air earlier because of their presumably broad and often family-oriented appeal, especially on ABC, and reality-competition shows like The Voice, American Idol, Survivor, and Dancing With the Stars also have a strong track record of jump-starting a night, providing strong lead-ins to whatever follows. And because so many of these tend to run two hours, that leaves only the 10/9c slot for a drama series. You make an excellent point, though, that the tawdry Bachelor probably deserves to air later in the evening—although Castle is one of those rare successes in the 10/9c time period, giving ABC no reason to fix what isn't broke. At least not on that night. NCIS is a sterling exception to the rule, an enduring mass-appeal hit that can launch a full night of dramas (including the inevitable spin-off). CBS made a lot of noise when it scheduled a new drama, Scorpion, at 9/8c on Mondays, breaking up what for many years had been a two-hour comedy block. It worked, so you might see more dramas migrating earlier into the evening.
---
Question: Why do shows wait two to three weeks between episodes instead of playing straight 13-22 weeks? – Joycelyn
Matt Roush: Simple question, somewhat complicated answer. The bottom line is that the broadcast networks, unlike cable, are mostly working on a September-to-May schedule, and unless they're purposely airing a show with a shorter episode order—Fox's Empire, most notably of late—they need to stretch out the scheduling of a show, with either a sizable off-the-air hiatus or a string of repeats to fill the gap, either option tending to annoy and sometimes confuse viewers. (Although every time I hear this complaint, I wonder how the idea of repeats can be a surprise to anyone. They've been a fact of TV life for as long as I can remember.) What's happening more and more frequently, and it makes sense to me, is that networks are airing repeats in clumps, so that when a show is new, it's airing more originals in a row, instead of alternating repeats and originals on a seemingly random basis. (This is especially true for serialized shows; procedurals and sitcoms tend to repeat better.) But until the business model entirely changes, this is how the networks will continue to operate.
---
Question: ABC tried out The Goldbergs in the 9:30/8:30c slot (post-Modern Family) in lieu of black-ish last week. Do you think they are considering moving The Goldbergs permanently, or is there another reason for this experiment? Modern was the sole rerun of that night's lineup, so trying Goldbergs after it wouldn't be nearly as conclusive as if both shows had aired a new episode. I am really enjoying ABC's entire sitcom lineup this year, and after so much turnover on the night in past years, it seems to me that some stability would be nice now that they have a proven lineup that is working. — JL
Matt Roush: It's possible ABC was testing the waters of flipping The Goldbergs and black-ish, but also just as likely it was a matter of inventory, and they went with the Goldbergs double-header to hold back a black-ish so it and Modern Family can end the last night of the official TV season in late May with original episodes. Either way, I wouldn't read too much into it. And I agree that ABC finally has a winning and perfectly compatible Wednesday night comedy lineup—although now that Fresh Off the Boat also looks like a keeper, I wonder if ABC has designs on moving that into the Wednesday mix. But at whose expense? It's fun playing backseat programmer, no?
That's all for now. Please send questions and comments to [email protected] or on Twitter.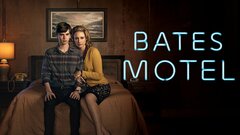 Powered by