What's On: Rediscover 'Hamish Macbeth' on Acorn, Audrey Hepburn's Final Film on TCM, 'Preacher'
Hamish Macbeth (streaming on Acorn): Before he was Rumplestiltskin on Once Upon a Time, Robert Carlyle charmed audiences for three seasons in the mid-1990s as the title character in a whimsical series of light mysteries based on M.C. Beaton's novels. In the quirky Highland village of Lochdubh, Hamish works his disarmingly offbeat cases with a West Highland Terrier named Wee Jock as his constant companion. They're great company, and as Scottish diversions go, a lot more satisfying than the current whodunit Loch Ness (also on Acorn).
TCM Star of the Month: Audrey Hepburn (starts at 8/7c, TCM): Seems fitting that on the final Monday of Turner Classic Movies' month-long tribute to Audrey Hepburn, her last feature film—1989's Always, directed by Steven Spielberg as an homage to the 1943 classic A Guy Named Joe—is part of the lineup (midnight/11c). Hepburn plays Hap, a celestial guide to newly deceased pilot Richard Dreyfuss in the afterlife. The movie has its charms, but the night's must-see movie is Funny Face (10/9c), the Stanley Donan musical with a Gershwin score that paired the star with Fred Astaire, both upstaged by the scene-stealing Kay Thompson as a glamorous magazine editor (her "Think Pink" number a standout).
Preacher (9/8c, AMC): If you thought the first night's gun battle was extreme, Part 2 (in the show's regular time period) tried to top it with another explosive show opener, leaving Team Jesse (Dominic Cooper) wondering who is this murderous Cowboy—aka the Saint of Killers—and why does he want them dead. The trail takes them to woebegone angel Fiore (Tom Brooke), who's making a new name for himself as a Vegas-style mystic billed as The Amazing Ganesh. His act is pure Preacher: grisly, funny and kind of sick.
POV (9/8c, PBS, check local listings at pbs.org): The PBS documentary series marks its 30th season this year (9/8c, check local listings at pbs.org), beginning with two short documentaries that humanize the Syrian refugee crisis. The Oscar-nominated 4.1 Miles visits a small Greek seaside town that is trying to save thousands of migrants trying to cross the Mediterranean, and From Damascus to Chicago follows an immigrant family trying to acclimate to the Windy City. The feature-length Dalya's Other Country profiles a young Syrian girl and her mother, displaced by the ravages of war and learning to start over in Los Angeles.
Inside Monday TV: Auditions move to New York on Fox's So You Think You Can Dance (8/7c). … ABC's The Bachelorette (8/7c) jets to Oslo, Norway, for an international date that continues on Tuesday. … Drake hosts the first NBA Awards (9/8c, TNT), honoring the league's top players, in a ceremony from Basketball City at Pier 36 in New York City.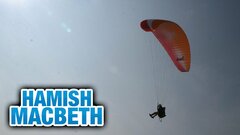 Powered by