First Look: Andy Samberg is Overworked on Fox's Brooklyn Nine-Nine
Is Jake (Andy Samberg) too much of a workaholic? In Sunday's episode of Brooklyn Nine-Nine, titled "AC/DC," the issue of his overworking comes to a head when Jake is injured on the job.
In this behind-the-scenes promo, co-stars Terry Crews (Terry) and Joe Lo Truglio (Charles) describe Jake's obsessive nature in solving cases–and how he tricks Charles into joining him on a stakeout.
Brooklyn Nine-Nine airs Sundays at 8:30/7:30c on Fox.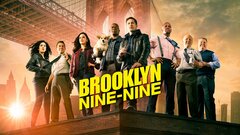 Powered by