What's Worth Watching: 'Ray Donovan, Masters of Sex' and Sports Highlights for Sunday, July 12
Ray Donovan, "The Kalamazoo" (Sunday, July 12, 9/8c, Showtime)
Masters of Sex, "Untitled" (Sunday, July 12, 10/9c, Showtime)
Ray Donovan's reputation precedes him: "Discreet and not afraid of violence," announces the henchman of a powerful billionaire (Ian McShane) in need of Ray's special services as a lethally fearless fixer of the elite's messes. If only Ray were better equipped to deal with the debris of his own life. As the third season of this brooding and brutal L.A. noir begins, Ray (Liev Schreiber) is estranged from family and his business associates, including Ezra (Elliott Gould), the man who brought him West from Boston many years before. When the deep-pocketed Andrew Finney (Deadwood's McShane) hires him to rescue his dissolute kidnapped son, Ray may have found a new benefactor, but at what cost?
The other Donovans are train wrecks per usual: Wife Abby (Paula Malcomson) showing up drunk for her daughter's car pool, forlorn brother Bunchy (Dash Mihok) timidly managing the family gym and looking for love online, while Terry (Eddie Marsan) seethes in prison, refusing anyone's help. As for their debauched patriarch Mickey (Jon Voight, relishing every scene), he's lording it up in a shabby apartment complex populated by human flotsam, including (hilariously) a Shirley Temple show-biz wannabe. Even with unnecessary distractions like Katie Holmes as Finney's petulant daughter, Ray Donovan once again instantly engrosses with its vision of flawed humanity in a tainted paradise.
Also back for a third season, the evocative Masters of Sex jumps ahead several years to the mid-'60s publication of Masters & Johnson's groundbreaking Human Sexual Response study, which put the emotionally reserved Dr. William Masters (Michael Sheen) and his ambitious assistant-turned-lover Virginia Johnson (Lizzy Caplan) on the national pop-culture radar. "We are the sexual revolution," Virginia declares to a gathering of inquisitive press, while in flashback we witness the fallout from their own carnal indulgences.
Sharing a summer lake house, the couple's uneasily blended families reveal all manner of domestic and generational fissures, which Masters tries to ignore as he nervously edits proofs of their breakthrough report. The more he tries to shut himself off from the brewing tensions, the worse things get. (Not for nothing are the others playing the vintage board game of "Life.") It's a bit unsettling to be reminded in a disclaimer that their children, who propel much of the action in often-melodramatic fashion, are "entirely fictitious." And some of the fictional choices being made, regarding Virginia's character in particular, threaten to throw the show out of whack when it comes to telling the truth of their story. But this docudrama rings true in depicting a time when the sexes were anything but equal and the mere discussion of sexual fulfillment triggered a hypocritical minefield of social taboos. There's no escaping the consequences of sex in this series, and it's only going to get more complicated.
Also Today
Wimbledon 9am/8c, ESPN Men's final
PGA Tour Golf 1/noon c, Golf Channel and 3/2c, CBS John Deere Classic
MLB Baseball 1:30/12:30c, TBS Yankees at Red Sox
MLS Soccer 3/2c, ESPN Toronto FC at New York City FC
IndyCar Racing 5/4c, NBCSN IndyCar Series in West Allis, Wisconsin
MLB Baseball 8/7c, ESPN Cardinals at Pirates
Pan American Games 8/7c, ESPN2 Diving, gymnastics, soccer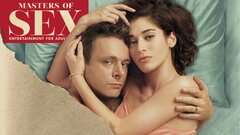 Powered by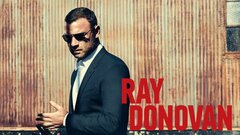 Powered by