What's Worth Watching: 'Hollywood Game Night', 'Chrisley Knows Best', 'Tyrant' and more for Tuesday, July 7
Hollywood Game Night, "Two Janes Are Better Than One" (Tuesday, July 7, 10/9c, NBC)
In a summer notable for the low bar the broadcast networks are setting for new reality shows—idiotic misfires like the Wipeout wannabe Bullseye and the messy but tedious quiz show Boom! (both on Fox, which would be better off just repeating Empire), or manipulative horrors like CBS's The Briefcase—it's a relief when a show as fast-paced and delightfully entertaining as Hollywood Game Night returns to NBC's schedule. Emmy-winning host Jane Lynch, who's not too proud to display her gleaming trophy on the set, presides with wit and warmth over a series of games and (my favorite) word puzzles—one called "Take the Hint" obviously inspired by the classic Password. The quick-fire rounds are played by two teams, each comprised of three celebrities and, as Lynch refers to civilians, an actual "human." Unlike on some such series, the stars tend to live up to their billing: in the opener, Jesse Tyler Ferguson (whom Lynch calls "my favorite ginger"), Zachary Quinto, Jane Krakowski, food diva Giada De Laurentiis, John Legend and his model wife Chrissy Teigen (on opposite teams).
These games are great fun to play, and even laugh, along with. And when De Laurentiis and Krakowski kick off their heels during a musical-chairs like stunt puckishly titled "Casting Couch," it seems awfully fitting. Because Hollywood Game Night is the perfect sort of show to relax with after you've kicked off your own shoes—or, this time of year, sandals.
Also Tonight
Chrisley Knows Best 9/8c, USA
Todd's son pays a stranger to change a flat tire because he doesn't know how to do it himself. Aghast at their children's lack of real-world skills, Todd and wife Julie put the kids through a (sort of) adult-life boot camp.
The Haves and the Have Nots 9/8c, OWN
Jim and Katheryn lay Amanda to rest after her suicide, but they're still holding on to their belief that Candace was the one really responsible for their daughter's death.
Hollywood Cycle, Series premiere 10/9c, E!
The cutthroat world of stationary cycling in Los Angeles gets the soapy docuseries it deserves, complete with instructors whose fights over clients and other, more personal matters are even hotter than they are.
Leepu & Pitbull 10/9c, History
Leepu is a famous car designer from Bangladesh. Pitbull is an ace mechanic. Together, they take clunkers like tonight's 1972 Ford Ranchero and turn them into gleaming beauties.
Tyrant 10/9c, FX
How convenient: Amira introduces Jamal to a war hero who happens to be a son he didn't know he had just as his true heir wants to fly the coop.
Sports Highlights
Wimbledon 8am/7c, ESPN and ESPN2 Women's quarterfinals
WNBA Basketball 8/7c, ESPN2 Tulsa Shock at Atlanta Dream
CONCACAF Gold Cup Soccer 9:30/8:30c, Fox Sports 1 USA vs. Honduras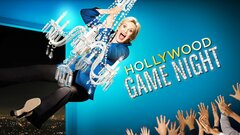 Powered by