What's Worth Watching: Shark Week, 'American Ninja Warrior', 'Major Crimes' and more for Monday, July 6
Shark Week, "Return of the Great White Serial Killer" and "Alien Sharks: Close Encounter" (Monday, July 6, 9/8c and 10/9c, Discovery)
Discovery is calling this the "Summer of the Shark," and they may be onto something. This summer marks the 40th anniversary of Jaws, which pretty much invented the summer movie blockbuster. Discovery has had such great success with its "Shark Week" franchise, now in its 28th year, that it has moved its annual orgy of shark-tastic documentary features to early July, and plans a special "Shark Week" weekend in August, with a record 19 hours total of new prime-time programming. (In between these shark wallows, Syfy will deliver the supremely guilty pleasure of Sharknado 3: Oh Hell No! on July 22. Don't say you weren't warned.)
Tonight's main attractions include Return of the Great White Serial Killer, in which two shark experts head to Surf Beach, Calif., to explore the pattern involving fatal shark attacks that occurred on the same beach in the same month two years apart in 2010 and 2012. Would there be a repeat occurrence in 2014? And Alien Sharks: Close Encounters is the third helping of the fan-favorite Alien Sharks series, in which high-tech cameras go into deep, dark ocean depths to reveal some of the planet's weirdest watery predators—this year, including a 20-foot mega-mouth shark off the coast of Taiwan. Sounds fascinating. From a distance.
Also Tonight
American Ninja Warrior 8/7c, NBC
Both retired and active military members will compete in front of the USS Iowa battleship in San Pedro, California, for the last qualifying round before the city finals.
Antiques Roadshow 8/7c, PBS
In the spotlight tonight: a Navajo chief's blanket, a Connecticut secretary and a Charles Russell watercolor from 1924.
Cake Wars 8/7c, Food Network
It's a bird, it's a plane, it's a…cake? DC Entertainment executives Dan DiDio, Geoff Johns and Jim Lee judge who can whip up the best dessert with a superhero twist.
Penn & Teller: Fool Us, Season premiere, 8/7c, The CW
Which illusionists will be able to amaze magical duo Penn and Teller—and, better yet, trick them?
Swamp People 8/7c, History
The hunters seek some divine intervention—and help from the local church—as time ticks by on their quest to catch those pesky gators.
Major Crimes 9/8c, TNT
Det. Amy Sykes works to protect the identity of a witness in a gangland shooting while Rusty grapples with some newfound
evidence in the Alice case.
Treehouse Masters 9/8c, Animal Planet
Ahoy, mateys! A couple of landlubbers build a tricked-out pirate-themed treehouse featuring rope bridges, heated floors and secret compartments—for hiding the booty, of course.
Sports Highlight
Wimbledon 7am/6c ESPN2 and 8am/7c, ESPN Round of 16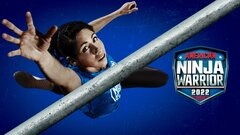 Powered by