What's On: Adam West Remembered on 'Family Guy' and Nostalgic MeTV, Double Dose of British Drama on PBS
The Best of Adam West (Saturday, MeTV): That's what the nostalgia channel is calling its daylong tribute to the late actor, immortalized as the Batman of the 1960s, though you'll have to wait until midnight (11c) to sample his most famous role, when the first two episodes of the classic Batman series will air. Through the day, in their regular time periods, Westerns including Maverick, The Big Valley, Gunsmoke, Bonanza and The Rifleman feature West, who was a frequent guest star on TV when he wasn't donning the cape. Following the Batman episodes at 1 am/12c, West can be seen leading a perilous expedition to Mars in "The Invisible Guest" episode of the '60s sci-fi anthology The Outer Limits.
In another homage to West, representing his successful second career as a voice-over performer, Fox's Family Guy (Sunday, 9:30/8:30c) has subbed one of his last appearances as Mayor Adam West, from March, in which he outbids Peter in an auction for Medieval Castle.
Cardinal (Friday, Hulu): Compact and chilling, this acclaimed six-part Canadian mystery thriller is a welcome showcase for Billy Campbell as obsessive and recently demoted detective John Cardinal. He's tracking a serial killer with a new partner, Lise Delorme (Karine Vanasse), who may have her own secret agenda in keeping tabs on Cardinal. Good news: The series has been renewed for two more seasons.
My Mother and Other Strangers (Sunday, 8/7c, PBS, check local listings at pbs.org): Fans of WWII-era romantic drama, still smarting over the axing of Masterpiece import Home Fires after only two seasons—ending on a cliffhanger, no less—may find some consolation in this low-key charmer set on a different home front. In 1943 small-town Ireland, the U.S. Air Force has set up base, to the delight of young Francis Coyne (Michael Nevin), whose older self (voiced by Ciaran Hinds) narrates the series. His mother is another outsider, the British Rose (Hattie Morahan), whose romantic imagination is reawakened by the arrival of dapper, polite, poetry-spouting Captain Dreyfuss (Mad Men's Aaron Staton), liaison officer to the village. Despite her family ties and his duties, they are drawn to each other, and by the eventful Christmastime climax, you may be demanding a second season. BBC, it's your call.
Grantchester (Sunday, 9/8c, PBS, check local listings at pbs.org): A third season of the endearing British mystery series opens with a Christmas episode involving, naturally, a murder, but also a personal dilemma for the Rev. Sidney Chambers (James Norton). He's trying to sort out his relationship with Amanda (Morven Christie), estranged from her husband and very pregnant. Even with the prospect of a holiday miracle, a complicated future looms for this couple.
Inside Weekend TV: The highest-rated season yet of the BBC's endearing The Great British Baking Show makes its way to PBS (Friday, 9/8c, check local listings at pbs.org), with Mary Berry and Paul Hollywood judging the scrumptious creations of amateur bakers, whose current lot includes a jet engine designer and a college soccer player. … The final season of AMC's Revolutionary War drama Turn begins with a two-hour opener (Saturday, 9/8c), in which Abe Woodhull (Jamie Bell) seeks revenge against the traitorous Benedict Arnold (Owain Yeoman). … His days may be numbered on Silicon Valley, but T.J. Miller's stand-up career is thriving. Witness his new HBO special T.J. Miller: Meticulously Ridiculous (Saturday, 10/9c), taped in his hometown of Denver. … Over four nights, concluding next Wednesday, History explores five decades of America's War on Drugs (Sunday, 9/8c), starting with covert Cold War operations and secret CIA experiments with LSD.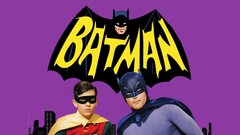 Powered by