MeTV to Pay Tribute to Adam West With Day of Programming
Classic TV network MeTV will pay tribute to legendary actor Adam West, who passed away June 9 at age 88, with programming airing throughout the day Saturday, June 17.
Beginning at 10am ET, Saturday's programming lineup will feature West in seven different classic TV series, including a couple of episodes from his iconic Batman series (airing in their normal MeTV time slots), as well as guest spots West did on non-Batman series. The Batman episodes will be the first two episodes of the beloved '60s show, including the series premiere, which featured the Caped Crusader doing his instant-classic "Batusi" dance.
MeTV Adam West Tribute Programming Lineup—Saturday, June 17
10am/9c: Maverick: "Two Tickets to Ten Strike"— In this 1959 episode, West plays Vic Nolan in a story that follows Bret Maverick (James Garner) as he uncovers a bizarre plot of murder and blackmail in the town of Ten Strike, New Mexico. Connie Stevens also guest stars.
12pm/11c: The Big Valley: "In Silent Battle"—Cast against type as a pretty dark character here, Adam West plays Civil War hero Jonathan Eliot in this 1968 episode. Audra (Linda Evans) is intrigued by Eliot, but her brothers feel there is something off-center about his obsession with purity.
1pm/12c: Gunsmoke: "Ash"—The friendship between business partners is jeopardized when one of them sustains a head injury, changing his personality. The injured man threatens to kill West's character, the fiancé of a young saloon woman. Originally aired in 1963.
2pm/1c: Bonanza: "The Bride"—In this 1961 episode, a woman shows up at the Ponderosa claiming to have just married Ben (Lorne Greene). The problem is, Ben has never seen her before in his life. Adam West's guest role as Frank Milton is a key player in this case of mistaken identity.
5pm/4c: The Rifleman: "Stopover"—Trouble brews at Lucas' (Chuck Connors) when a whiskey salesman and a gunfighter (guest star West) fall for the same woman. First aired in 1961.
12am/11pm CT: Batman: "Hi Diddle Riddle" and "Smack in the Middle"—In the two-part 1966 premiere of the classic Batman series (the second part airs at 12:30am ET), Batman (West) and Robin (Burt Ward) face off with The Riddler (Frank Gorshin). Don't miss Batman's legendary "Batusi" dance in the first episode!
1am/12am CT: The Outer Limits: "The Invisible Enemy"—In an episode that appropriately debuted on Halloween night 1964, Adam West plays Major Chuck Merritt, who meets a crab monster on Mars.
MeTV's Adam West tribute begins Saturday, June 17, at 10am ET.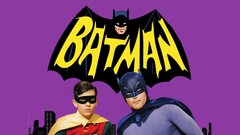 Batman
where to stream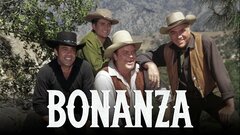 Bonanza
where to stream