5 'Orange Is the New Black' Characters We Didn't See Enough of in Season 5
The hype for Season 5 of Orange Is the New Black proved to be real, with a three-day long riot and serial killer thriller-esque episodes encompassing the new season. Fan favorites Maria Ruiz and Tasha "Taystee" Jefferson took the spotlight, but there were a few characters we wish would have come back to Litchfield.
Poussey Washington (Samira Wiley)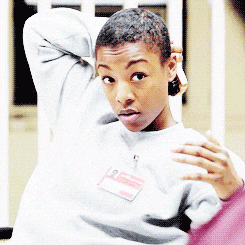 Hold back the tears—this wound is still fresh. Her smile, relationship with Brooke, and, most of all, friendship with Taystee were deeply missed. The flashback to Taystee's first day in prison when the two first did the infamous "Amanda and Mckenzie" bit was a bittersweet reminder of Poussey's presence on the show and what Litchfield was like years ago. Poussey did return for a brief moment in a reference to a Black Mirror episode, but alas, 'twas not but a dream.
Stella Carlin (Ruby Rose)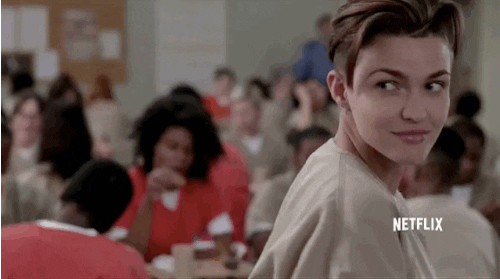 The striking, handsome, gorgeous human being that is Stella Carlin graced Litchfield in Season 3 and a little of Season 4, but her perfect bone structure has yet to make a reappearance. Of course, we're #TeamAlexandPiper until the day Caputo shaves his 'stache, but the days of #Chaplin will be missed.
Sophia Burset (Laverne Cox)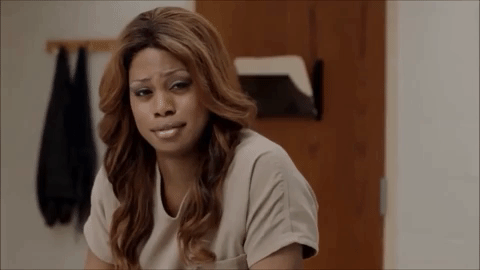 The riot was seriously lacking the sass and wit of Sophia Burset. There seemed to be a budding romance in the infirmary between Sophia and Adarsh, the cute Indian nurse (to quote Angie, "he's way too buff to be a doctor"), but she left for Max before anything worthwhile could happen. OITNB writers wouldn't give Sophia such a modest ending, so she better be back for the next season.
Lolly Whitehill (Lori Petty)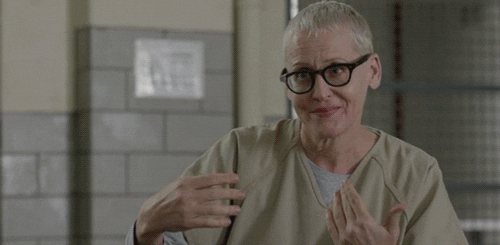 When lucid, Lolly was generally kind, sociable and made the best of prison despite, you know, being in prison. She saved Alex's life, and in turn was admitted to Psych despite her progress with Healey. Her story line depicts how the prison system treats and "rehabilitates" the mentally ill, which made the final scene with Lolly heartbreaking to watch. If Litchfield was shut down as a result of the riot, Lolly is due for a return and a happier ending in Season 6.
John Bennett (Matt McGorry) As Daya painted the mural of CO Bennett in the yard, fans were reminded of the intense love and pain from Daya and Bennett's prison romance in the first three seasons. Remember the drawings, secret gum, and the life they planned as a family? It was a fantasy turned nightmare once Bennett abandons his role as a father and disappears. Perhaps the riot and Daya's fate would've been different if her future with Bennett was still a possibility.
Orange Is the New Black Season 5, Streaming Now on Netflix