Fox Unveils Premiere Week Plans, Sets Return for 'Empire' and Big Launch for 'Scream Queens'
Fox will aggressively launch its new camp horror series Scream Queens the first week of the new TV season with a two-hour premiere on Tuesday, Sept. 22. Also returning that week: Empire, back with all new episodes starting Wednesday, Sept. 23 at 9/8c.
Scream Queens and Empire premieres are part of a hefty premiere week rollout strategy for Fox, which will take advantage of TV fans tuning in on Sunday, Sept. 20 to watch the 67th Primetime Emmy Awards.
The network, which once upon a time steered clear of premiere week, will launch its full Monday, Wednesday and Sunday schedules during the week. The network's new Tuesday comedies slide into place in week 2, along with its Thursday lineup, while Friday reality shows return in November.
Here's the Fox fall 2015 rollout plan:
Monday, Sept. 21
8:00-9:00 PM GOTHAM (Season Premiere)
9:00-10:00 PM MINORITY REPORT (Series Premiere)
Tuesday, Sept. 22
8:00-10:00 PM SCREAM QUEENS (Two-Hour Series Premiere)
Wednesday, Sept. 23
8:00-9:00 PM ROSEWOOD (Series Premiere)
9:00-10:00 PM EMPIRE (Season Premiere)
Sunday, Sept. 27
7:30-8:00 PM BOB'S BURGERS (Season Premiere)
8:00-8:30 PM THE SIMPSONS (Season Premiere)
8:30-9:00 PM BROOKLYN NINE-NINE (Season Premiere)
9:00-9:30 PM FAMILY GUY (Season Premiere)
9:30-10:00 PM THE LAST MAN ON EARTH (Season Premiere)
Tuesday, Sept. 29
8:00-8:30 PM GRANDFATHERED (Series Premiere)
8:30-9:00 PM THE GRINDER (Series Premiere)
9:00-10:00 PM SCREAM QUEENS (Time Period Premiere)
Thursday, Oct. 1
8:00-9:00 PM BONES (Season Premiere)
9:00-10:00 PM SLEEPY HOLLOW (Season Premiere)
Friday, Nov. 6
8:00-9:00 PM MASTERCHEF JUNIOR (Season Premiere)
9:00-10:00 PM WORLD'S FUNNIEST (Season Premiere)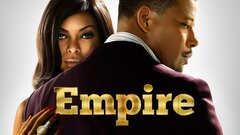 Empire
where to stream
Powered by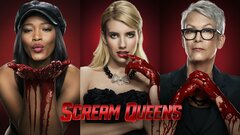 Powered by