A Sweet Sweepstakes With a Bite: Win a Walking Dead Funko Pop
Hey, Comic-Con fans! Our good friends at Dylan's Candy Bar put together this frighteningly delicious Party in a Bucket giveaway for us and we're excited to share it with you. Each Party in a Bucket we're giving away is filled with an assortment of yummy treats and includes one Walking Dead Funko Pop. (Sorry, everyone, the Funko Pop will be randomly chosen.) Each prize is valued at $152.
We only have 5 of these Party in a Buckets to give away, so be sure to enter now. And don't forget to share on Facebook and Twitter! Every time one of your friends enter the sweeps, you'll get a bonus entry towards winning. Good luck!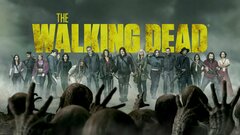 Powered by