Exclusive Clip: Will Ethan Accept His New Responsibility in Wayward Pines?
The central mystery surrounding Wayward Pines has been revealed, but in order for former Secret Service agent Ethan Burke (Matt Dillon) to accept his new reality, he will need to step up for the good of the town.
When the Fox summer event series continues this Thursday, Ethan is still coming to terms with his shocking discoveries outside the town's walls. After being viciously attacked by humanoid creatures known as "abbies," Ethan stumbled upon the ruins of what was formerly Boise, Idaho, before being rescued by Dr. Jenkins (Toby Jones), a.k.a. David Pilcher, the creator of Wayward Pines.
In the exclusive clip below, Ethan gets stitched up his old foe Nurse Pam (Melissa Leo), who presents the town's new sheriff with a choice: either save himself and his family, or save all of humanity by protecting Wayward Pines.
Wayward Pines airs Thursdays at 9/8c on Fox.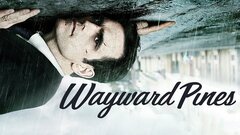 Powered by