Marvel Developing an Agents of S.H.I.E.L.D. Spinoff for ABC Marvel is developing an Agents of S.H.I.E.L.D. spinoff for ABC
A spinoff is "quietly" being developed, reports Entertainment Weekly, which adds that there won't be an "implanted pilot episode" to launch the spinoff. There's also knowledge on which characters will move to the proposed spinoff.
Tyra Banks to host the Daytime Emmys
Banks says of her hosting duties on April 26 on Pop, "I'm looking forward to pushing the envelope and being fun and irreverent, but also reverential and giving respect where it is due."
Netflix unveils the Orange is the New Black Season 3 trailer
Crazy Eyes, Taystee, Piper Daya, Red, Boo and her new wig are all in the new trailer.
MTV's Scream trailer will be unveiled during the MTV Movie Awards
MTV today released the logo for the TV series based on the movie, and on Sunday Bella Thorne will introduce the trailer.
Watch Jane Fonda and Lily Tomlin in the trailer for Grace and Frankie
The Netflix series follows two women "of a certain age" as they find out their husbands — played by Martin Sheen and Sam Waterston — are gay.
PBS will re-air Ken Burns' The Civil War in high-def in September
"I'm beyond excited," Burns says of his epic 1990 documentary series. "For the first time, viewers will see what I saw when I looked through the lens of my camera. It is truly remarkable."
Eddie Murphy to receive the Mark Twain Prize for Humor
The SNL alum will be in honored in a ceremony in October that will later be broadcast on PBS.
Helen Mirren: I wasn't asked to play The Queen on Netflix's The Crown
Mirren seemed a perfect fit to play Queen Elizabeth II on the Netflix series, since it's being written by the same screenwriter who wrote Mirren's The Queen.
HBO releases more footage of John Oliver's Edward Snowden interview
Watch Snowden talk passwords.
The Americans has been reinvigorated by last week's revelation
Philip and Elizabeth's relationships with key characters are no longer static on the FX series. PLUS: Is The Americans juggling too many stories?
Baz Luhrmann's Netflix series casts its leads
"The characters these young actors play in The Get Down unwittingly become a band of brothers," Luhrmann says of his series about a group of Bronx teens in the '70s with musical aspirations.
Netflix teases Daredevil's red suit
A new video shows Matt Murdock's various looks, including him in the iconic red suit.
Orange Is the New Black's Samira Wiley is coming to SVU
She'll guest on the pivotal Perverted Justice episode.
Pop teams with John Legend on a Pitch Perfect-inspired capella reality show
Sing it On will follow five university a cappella groups competing for a spot at the International Championship of Collegiate A Capella finals.
Fortitude earns a 2nd season
Pivot and Sky Atlantic have renewed the arctic crime drama.
BBC's Shetland adds Archie Panjabi and Ciaran Hinds
The Good Wife and Game of Thrones alums will be part of the BBC series' 3rd season.
Will Forte to visit Lab Rats in the flesh
The Last Man on Earth star will appear as Eddy in human form after playing the voice of the smart-home system.
The Beastie Boys' Ad-Rock would love to be on The Walking Dead
"I f—ing love that show," says Adam Horowitz. "Every moment of that show.… I would love to be in The Walking Dead."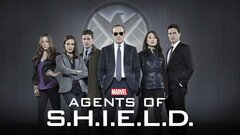 Powered by