Nina Dobrev: I'm Leaving The Vampire Diaries Nina Dobrev: I'm leaving The Vampire Diaries
The rumors of Dobrev's exit are true: "I've just spent the most beautiful weekend on Lake Lanier in Georgia with my own TVD Family, the cast and crew of The Vampire Diaries," Dobrev wrote on Instagram. "I want to be the first to tell you that it wasn't just a holiday celebration, it was a goodbye party. I always knew I wanted Elena's story to be a six season adventure, and within those six years I got the journey of a lifetime." PLUS: Michael Trevino is also leaving after six seasons.
Lucille Ball artist apologizes for his "scary" statue
"I take full responsibility for 'Scary Lucy,' though by no means was that my intent or did I wish to disparage in any way the memories of the iconic Lucy image," artist Dave Poulin writes in a letter to The Hollywood Reporter after a Facebook petition was launched to have it removed from Ball's hometown.
Edward Snowden was impressed by John Oliver's net neutrality coverage
That's why the NSA whistleblower granted the Last Week Tonight host an interview, which took months to arrange.
Better Call Saul totally worked if you had never watched Breaking Bad
At least that's what Kevin Lincoln, who's never watched a Breaking Bad episode, thinks: "What's most astonishing about Better Call Saul is how little it makes me feel like I'm missing something. The show is as self-contained as the best TV work." PLUS: Michael McKean says last week's episode "was a lot of fun to do."
My So-Called Life's Devon Gummersall doesn't now why Mad Men keeps casting '90s actors
It wasn't brought up in his meetings with Matthew Weiner, but Gummersall said Elisabeth Moss revealed herself to be a My So-Called Life fan on set. "She definitely did tell me that she was a fan of (My So-Called Life) and of my work, and that was really sweet. And that was great to hear because I'm such a big fan of hers and I've always been such a big fan of Mad Men," he says. "And she was very welcoming. Everybody on that show was really cool and I felt very welcome. It was a great experience." PLUS: Gummersall says Mad Men got him excited about acting again, Aaron Staton on wearing the eyepatch and that final scene, Maggie Siff was very pregnant when she got called to return, The Watergate Hotel enlists Mad Men costume designer as it goes "full Mad Men" in its design, what if Don Draper was on Facebook?, explaining Is That All There Is? — one of the most spot-on uses of music the show has ever done, on Peggy and Joan's meeting, and here's last night's episode with the dialogue removed.
Mykelti Williamson and Devon Gummersall join WGN America's Underground
On the pre-Civil War drama about a group of slaves fleeing a Georgia slave plantation, Williamson will play a preacher for the plantation's slaves and Gummersall will play an abolitionist.
Redfoo booted off his 2nd reality show in a month
The LMFAO singer, who was the first to be voted off Dancing with the Stars, has been dropped as a judge on The X Factor Australia.
Melina Kanakaredes is coming to Extant
The CSI:NY alum will appear in two episodes as Jeffrey Dean Morgan's ex.
Presenting an illustrated guide to all 456 Game of Thrones deaths
The Washington Post has compiled an image of every death from every season. PLUS: How would you make Valyrian steel in the real world?, and can Marxist theory predict the end of Game of Thrones?
Fuse orders Transcendent, a docuseries about transgender cabaret performers
The San Francisco-set series is the latest reality show to focus on the transgender community.
Dave Chappelle filmed an HBO special over the weekend
Chappelle, whose last HBO special Killing Them Softly aired in 2000, spent the weekend taping a comedy special at the Austin City Limits Live theater.
Outlander pulls in about 2.4 million for spanking return
About 62% of the viewers for the midseason premiere were female. PLUS: The Starz spanking was for more mild than what was in the novel.
Watch all of Archer's literary references
Who knew Sterling Archer was a book nerd?
Silicon Valley cast members read their "fan mail"
Check out the video the cast made for Funny or Die.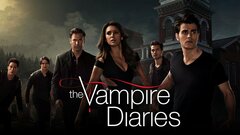 Powered by