TV's Best Lines This Week: iZombie Is on Defense, Weird Loners Take on Revenge Tech
iZombie
"I don't know how many Take Back the Night self-defense seminars they gave at your sorority house, but I could pretty much take out Batman with a spiral notebook and a student ID card. "
—Liv (Rose McIver) knows how to take care of herself
NCIS
"Look at him down there. McGee in the role of black market gun buyer. It's the worst casting since Kevin Costner in Robin Hood."
—Tony (Michael Weatherly) mocks an unconvincing undercover McGee (Sean Murray) while on stakeout.
Weird Loners
Eric: "How'd she know where to find you anyway?"
Stosh: "I'm pretty sure she did something to my phone. My GPS keeps trying to steer me into oncoming traffic."
—Stosh (Zachary Knighton) can't seem to shake off a former fling, who is now stalking him with a crossbow.
2 Broke Girls
Caroline: "I hate that Han's just sitting in back watching us, working his little joystick."
Max: "Please, no one's getting any joy out of Han's little stick.
—Han's (Matthew Moy) surveillance drone irritates Caroline (Beth Behrs) and Max (Kat Dennings).
Mom
Kristy: "I think the real problem is that she's lonely. Do any of you guys know someone we could set her up with?
Jill: "Does it have to be a man?"
Kristy: "Not really, she's been known to eat from both sides of the buffet."
—Kristy (Anna Farris) and Jill (Jaime Pressly) look for ways to deal with Bonnie's (Allison Janney) strange behavior.
The Royals
"Ever hung out with old people while on ecstasy?"
—Eleanor (Alexandra Park) finds her own fun when forced to attend multiple charity events.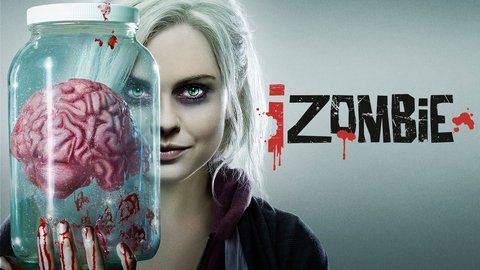 iZombie
where to stream
Powered by