Season Finale Shockers! Where Some of Your Favorite Shows Left Off This Spring
Blindspot (NBC)
After defeating the Sandstorm terror group's plot to blow up the White House, Jane (Jaimie Alexander) and fellow FBI agent Weller (Sullivan Stapleton) finally hit the sheets. Then the action jumped two years ahead, with half the team kidnapped and Jane in hiding…with a group of monks! "She's obviously been missing for a bit," executive producer Martin Gero says. The finale's last scene—which saw Weller locating Jane and lighting her up (literally) with a metal object—sets up Season 3. "That was a bioluminescent top layer of tattoos," Gero says of the glowing body art. "Those tats will start us on a fresh adventure with new bad guys and another sinister plan to unveil." —Damian Holbrook
Chicago Fire (NBC)
In 2014, Chicago Fire's finale left fans not knowing who would survive a massive explosion (EMT Shay was the victim). This year, the season ended with the lives of seven firefighters in question: Casey (Jesse Spencer), Severide (Taylor Kinney), Herrmann (David Eigenberg), Mouch (Christian Stolte), Kidd (Miranda Rae Mayo), Otis (Yuri Sardarov) and Kannell (Kamal Angelo Bolden). The shocking hour's centerpiece was a heartbreaking call between Casey and wife Dawson (Monica Raymund). "I read about a climber on Mount Everest who phoned his wife, knowing he was going to die," says executive producer Derek Haas. "We thought that would make for a moving final few minutes." So will someone die? "We've had characters taken to the brink that pull through, and major characters hit with tragedy," Haas teases. "ChiHards know to always have tissues standing by." —Ileane Rudolph
Empire (Fox)
Lucious Lyon wouldn't fake amnesia, would he? The hip-hop mogul (Terrence Howard) was left with no memory after surviving a car explosion orchestrated by his vindictive son, Andre (Trai Byers). "Lucious is certainly capable of pulling off a world-class scam, but he does indeed have a brain injury," showrunner Ilene Chaiken says. When Empire returns for Season 4, Andre "will be dealing with the guilt and anxiety of being found out," Chaiken says, and Lucious's ex-wife, Anika (Grace Byers), is in jail after being framed for murdering Lucious's half brother. Plus, the baby Bella–snatching Dubois clan has more vengeance planned. "They are the most formidable adversaries the Lyons have ever encountered," Chaiken says. —Michael Logan
Once Upon a Time (ABC)
This fairy-tale mashup bid adieu to many fan favorites at the end of Season 6—Emma, Belle, Snow White and Prince Charming among them—and will reboot with a focus on grown-up Henry (Andrew J. West) and his daughter, Lucy (Alison Fernandez), in the fall. "We'll reveal why Henry doesn't seem to remember, or acknowledge, having a child," executive producer Adam Horowitz says. "Henry and Lucy's mom become our epic love story." Though Henry has matured 10 years, other returning characters may not age at all. "We're still dealing with magic and alternate realities," notes executive producer Edward Kitsis. "It's time to return to what made OUAT special—fairy-tale characters living in the real world who no longer know who they are." —ML
The Americans (FX)
KGB spies Philip (Matthew Rhys) and Elizabeth (Keri Russell) Jennings's plan to head home to Russia was put on pause after a CIA official whose briefcase Philip bugged was promoted to oversee the Soviet division. While Philip must continue his surveillance, Elizabeth gave her burned-out husband permission to step back from other assignments—leaving her without her mission partner. "Her offer comes from a place of love," executive producer Joe Weisberg says. "She put her marriage first." In the USSR, Martha (Alison Wright), the former FBI secretary exiled to Moscow, was encouraged by a KGB minder to adopt an orphan. Notes Weisberg: "It's what she's always wanted." —IR
In Case You Missed It—Here's How Some More Hot Shows Wrapped Up
The Blacklist (NBC) Red's former colleague Mr. Kaplan jumped off a bridge to her death, setting a plan in motion for Liz to learn a major truth about Red—that he is indeed her father—and put in play a new mystery centered around a suitcase holding a human skeleton and a possible connection to Liz's mom.
Grey's Anatomy (ABC) Grey Sloan Memorial Hospital went up in flames, and though no one died, the drama did suffer casualties. Dr. Edwards quit after saving herself and a young girl from the blaze, and controversial Dr. Minnick was finally fired. Also likely up in smoke? Meredith and Nathan's budding romance now that he knows his presumed-dead fiancée, Megan, is still alive.
NCIS (CBS) Gibbs, Torres and McGee went on a mission to Paraguay to help a Navy SEAL rescue a boy taken by rebels. While the gang was freeing a group of abducted children, the rebels arrived and an outnumbered Gibbs and McGee tried to hold them off as the others escaped.
Riverdale (The CW) Archie may have been able to save Cheryl after she attempted suicide by plunging into Sweetwater River, but he was moments too late to rescue his dad, Fred, who was gunned down by a masked robber in Pop's diner.
Scandal (ABC) President Mellie Grant was finally inaugurated, despite an assassination plot puppeteered by Vice President–elect Luna Vargas. By the end of the two hours, Olivia and Jake forced Luna to commit suicide, Cyrus was set to become VP and Chief of Staff Olivia put herself in charge of the clandestine group B-613. —Emily Aslanian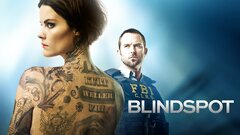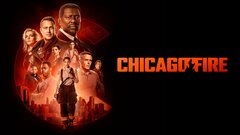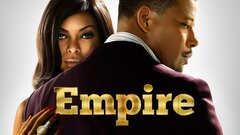 Empire
where to stream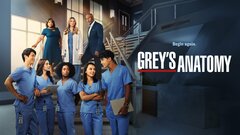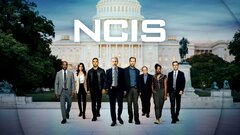 NCIS
where to stream