F. Scott Fitzgerald Reborn: Kelsey Grammer and Matt Bomer in 'The Last Tycoon'
When powerful film executive Monroe Stahr (Matt Bomer) walks across a studio lot in 1930s Hollywood, he's the envy of men and women alike. Under his polished surface, however, Stahr is not who he seems, and keeping his secrets safe will prove one of many challenges in The Last Tycoon, Amazon's new drama based on F. Scott Fitzgerald's unfinished novel of the same name.
Bomer—in his first lead TV series role since White Collar wrapped in 2014—goes toe to toe with five-time Emmy winner Kelsey Grammer, whose manipulative studio head Pat Brady holds Monroe's puppet strings both professionally and personally. Monroe, keeping his Jewish heritage close to the vest at a time when Nazi influence in Hollywood is very present, "reinvented himself into this Hollywood archetype under Pat's tutelage," Bomer says. And while there's respect between the two, Bomer adds, "theirs is a complicated love-hate, father-son relationship."
Also affecting Monroe is the recent loss of his love, actress Minna Davis (Jessica De Gouw). "He hasn't really given up that ghost," Bomer says. "He's searching for something to fill the hole in his life." Seems he won't be alone for long, though. Pat's ambitious daughter, Celia (Lily Collins), has her sights set squarely on helping Monroe heal his grieving heart.
Pat, meanwhile, has his hands full juggling his many starlet girlfriends and his wife, Rose (Rosemarie DeWitt), who may have an agenda of her own. "They still have a remnant of closeness and honor toward one another," Grammer says. "It does gets stretched to the limit, and we end up at a climatic point by the end of the season."
The Last Tycoon, Series Premiere, Friday, July 28, Amazon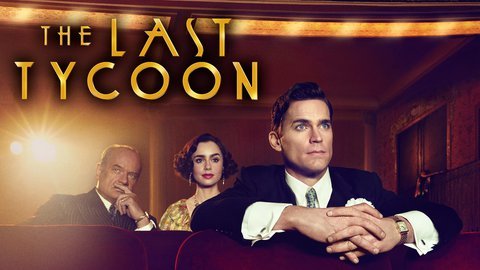 Powered by