'The Last Tycoon': Matt Bomer, Lily Collins and Kelsey Grammer Headline Amazon's Drama of Old Hollywood (VIDEO)
"There is no other business," says Celia Brady (Lily Collins) to her father, Hollywood studio head Pat Brady (Kelsey Grammer), in the just-released trailer for the upcoming Amazon Prime drama series, The Last Tycoon.
The series, created by Billy Ray (Captain Phillips, The Hunger Games) and based on the last work of F. Scott Fitzgerald, looks at 1930s Hollywood, where glamour was everywhere but, of course, the darker underbelly of the business (and a few Nazis!) is also prominent.
Matt Bomer (The Normal Heart, Magic Mike) stars as film producer Monroe Stahr, who is lamenting the loss of the love of his life, Minna (Jessica DeGouw), and trying to get a movie based on her life made. Stahr butts heads, of course, with his boss/father figure Brady, and when Brady's daughter, Celia, takes an interest in not only the business but also in Monroe at the start of the series, the drama heats up.
The series also stars Rosemarie DeWitt, Dominique McElligott, Enzo Cilenti and Mark O'Brien, with guest stars Jennifer Beals and Saul Rubinek.
Amazon seems to be on an F. Scott Fitzgerald kick lately; this project comes just a few months after the streaming service debuted the fictionalized biography series Z: The Beginning of Everything, starring Christina Ricci as Fitzgerald's equally famous and brilliant wife Zelda.
Check out the trailer for The Last Tycoon:
The Last Tycoon premieres July 28 on Amazon Prime.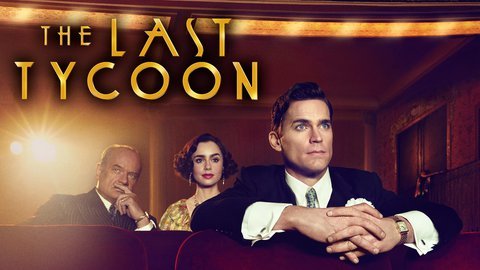 Powered by