What's Worth Watching: The Vampire Diaries' Elena Rethinks her Fangs
The Vampire Diaries, "I Could Never Love Like That" (Thursday, 8/7c, The CW)
As Whitmore College students become a snack bar for the humanity-deficient vamps Stefan (Paul Wesley) and Carolyn (Candice Accola), Damon (Ian Somerhalder) hits up the only person he believes can stop their killing spree — Lily, aka Mommy Salvatore (Annie Wersching.) After all, Stefan and Damon's long lost mum knows a lot about being a ripper.
Meanwhile, another Salvatore, Sarah (Tristin Mays) plans payback to her tormenter Enzo (Michael Malarkey), and Mystic Fall's seemingly only humans, Tyler (Michael Trevino) and Matt (Zach Roerig), get sucked in to a dangerous round of karaoke.
But our eyes are on Elena (Nina Dobrev, who is soon to leave TVD). We could get a hint tonight how she exits the show, when Elena starts to reevaluate her life after learning that the soon-to-be married Dr. Jo (Jodi Lyn O'Keefe) is pregnant. Is vampire Elena ready to exchange eternal existence for a batch of rug rats? Should we be thinking about Damon's possession of the vampire cure?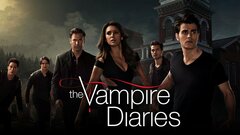 Powered by