Why NBC's American Odyssey Got a Patriotic Makeover Before Its Premiere
How's this for American ingenuity? Just three weeks before the show's premiere, NBC's midseason military drama was called Odyssey. But as the April 5 launch neared, NBC added American to the title and more patriotic elements to the promotional materials. Per insiders familiar with the situation, NBC executives (who declined to speak on the record) grew nervous about research showing that the series–which stars Anna Friel as a U.S. soldier presumed dead after an attack in the Middle East–wasn't tracking well. Awareness of the show was low and the plot was unclear, as the title brought to mind Homer's ancient epic poem.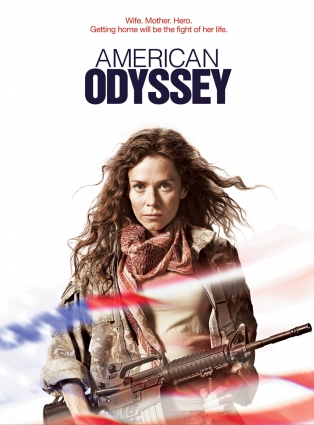 So NBC's marketing department made the eleventh-hour move, inspired in part by the recent success of Clint Eastwood's American Sniper, which has grossed $344 million at the box office. Friel's Sergeant Ballard aches to return home after coming under fire, as does Chris Kyle, Sniper's main character–though, unlike Kyle, Ballard gets caught up in an international conspiracy. When we recently asked American Odyssey executive producer Peter Horton to sum up his show, he described it thusly: "American Sniper plus The Hurt Locker if Jeremy Renner had a vagina, plus The Insider, multiplied by Dirty Wars, with a twist of Citizenfour."
Title changes are not uncommon in series development, even up to launch. Seinfeld started in 1989 as The Seinfeld Chronicles. NCIS premiered in 2003 as Navy NCIS because CBS feared audiences wouldn't understand the acronym; for Season 2, Navy was dropped. And the 2012 ABC dramedy GCB was first announced as Good Christian Bitches (the show still flopped).
American Odyssey's retitling also offers NBC the opportunity to better market the show to middle-American audiences likely to watch its lead-in, the biblical series A.D. The poster for the revised advertising campaign explicitly echoes American Sniper's (see inset), placing more emphasis on the soldier's heroism than on the conspiracy. To bolster the connection between the two, on March 25 the network held theatrical screenings of the premiere in 10 cities, honoring female veterans and active servicewomen.
It doesn't hurt that several successful TV shows begin with the word American, such as American Dad, American Horror Story, and American Idol. But recent series set in the Middle East, like FX's Tyrant and USA's Dig, have struggled to find viewers. "The Middle East is a tough sell to a broad audience," says a competing network executive. American Odyssey might now appeal to those who would otherwise avoid the setting.
The strategy appears to be working: According to NBC insiders, awareness for American Odyssey has improved. The real test will come this month, as NBC executives wait for viewers to show up–and pray that they stick around.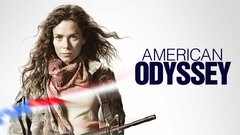 Powered by