What's On: A Door Opens for 'Downward Dog,' Finales of 'Dancing' and 'Voice,' 'Frontline' on "Bannon's War"
Downward Dog (8/7c, ABC): Settling in to its regular night and time period, this unexpectedly charming comedy about a working girl (Allison Tolman) and her loyal if hangdog pooch, Martin, takes us deep inside the dog's small universe of hearth and home, which suddenly expands when Nan installs a doggie door. Martin marvels, "I think I Just opened a portal with my—my mind," which only boosts his self-esteem and delusions of power. Until the neighborhood cat intrudes on his inner sanctum. This series is such a happy surprise.
Finale Night Fever: ABC's Dancing With the Stars (8:30/7:30c) wraps its season with an expanded two-and-a-half-hour finale that includes special performances by Hailee Steinfeld, OneRepublic, Lady Antebellum and a preview of the network's lamentable Dirty Dancing, featuring Cole Prattes and Season 10 winner Nicole Scherzinger. And someone takes home a mirror ball. NBC's The Voice (9/8c) spends two hours upstaging whoever wins this season's competition with special performances by future coach Jennifer Hudson, Miley Cyrus, Chris Stapleton, Zedd and Alessia Cara, as well as duets involving this season's contestants and stars including Usher, CeeLo Green, Little Big Town, Gladys Knight and Rascal Flatts.
Frontline (10/9c, PBS, check local listings at pbs.org): TV's most essential investigative news series takes a hard look at "Bannon's War" on the Washington, D.C., establishment. Star producer Michael Kirk (The Choice 2016, Divided States of America) profiles Stephen Bannon (aka Saturday Night Live's Grim Reaper), the uncompromising top strategist of the Trump campaign and turbulent administration, detailing how his apocalyptic worldview found a public warrior in Donald Trump, and how his stated goal, "the deconstruction of the administrative state," has encountered both triumphs (a flurry of instant executive orders) and roadblocks as he clashed with White House staff.
The Americans (10/9c, FX): In the penultimate episode of a slow-burning season, Elizabeth (Keri Russell) and Philip (Matthew Rhys) continue to wrestle with the implications "about whether it's time for us to end our tour here," as they tell their nonplussed handler, Claudia (Margo Martindale). Could they possibly uproot their family to Russia, seeing the damage that has been done to the defector Morozov's son, Pasha, by transplanting him to a foreign land. Lots of soul-searching ahead as The Americans heads into its final season.
Inside Tuesday TV: Hulu's comedy series Casual welcomes Arrested Development's Judy Greer to the third season (streaming, starting Tuesday) as an overworked single mom who ought to fit right in with this quirky company. … Fox's Brooklyn Nine Nine (8/7c) ends its fourth season with back to back episodes in which Jake (Andy Samberg) and Rosa (Stephanie Beatriz) are framed for a crime, and Boyle (Joe Lo Truglio) is less than happy about Gina's (Chelsea Peretti) new beau, played by Ryan Philippe. … Segments of HBO's Real Sports With Bryant Gumbel (10/9c) include an investigation into the sexual abuse scandal in the world of British soccer, and a profile of an autistic young man who (shades of Tommy) is an award-winning wizard in the realm of competitive pinball.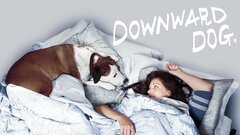 Powered by