What's On: Katy Perry Rides Along With James Corden for a 'Carpool Karaoke' Prime-time Special
The Late Late Show Carpool Karaoke Primetime Special (10/9c, CBS): While Stephen Colbert has seized most of the attention lately in late night for his barbed political humor, outdrawing Jimmy Fallon's Tonight Show in total viewers and buzz, his CBS counterpart James Corden continues to chug along with an inspired brand of infectious silliness, epitomized by his celebrity ride-along sing-alongs. Moving for a night into prime time, where last year's special earned an Emmy for Outstanding Variety Special, Corden invites Katy Perry into the passenger seat for a new round of Carpool Karaoke, bound to go viral. Jennifer Lopez also guests, taking a Toddlerography dance lesson.
Princess Diana: Her Life, Her Death, The Truth (8/7c, CBS): As the traditional broadcast season winds down, CBS devotes the entire night to special programming, including the latest Princess Diana retrospective marking 20 years ago this summer when the celebrated royal died. Gayle King anchors this look back from Althop, Diana's family estate, and interviews close friends about the fateful months leading to her tragic car accident in Paris.
Dancing With the Stars (8/7c, ABC): The fan base is still in shock over gymnast Simone Biles' elimination last week. The remaining couples will perform two dances in the performance finale, including the all-important freestyle, in hopes of taking home the mirrorball trophy Tuesday night.
Better Call Saul (10/9c, AMC): We have now witnessed the birth of Saul Goodman, the huckster alter ego of sad sack Jimmy McGill (Bob Odenkirk), born of necessity as Jimmy frantically tries to sell commercial time in the wake of his suspension. As usual, things aren't going swimmingly for Jimmy, whose hard sell falls on deaf ears, causing him more financial distress. But his inner Saul won't rest until he gets at least a little payback for this distress.
Inside Monday TV: In a case of equal-opportunity debasement, ABC's The Bachelorette (9/8c) introduces its first African-American lead to seek romance in front of TV cameras. A step forward in reality-TV diversity, but still a cultural embarrassment by any other measure. Good luck, Rachel Lindsay. … Season finales on The CW including Supergirl (8/7c) welcoming Superman (Tyler Hoechlin) back to National City, and Jane the Virgin (9/8c) approaches the wedding day of Rogelio (Jaime Camil) and Xo (Andrea Navedo) with all manner of telenovela complications and twists. Whatever keeps the narrator busy is OK with me. … Emmy winner Sterling K. Brown (This Is Us, The People v. O.J. Simpson) bares his soul while traversing the icy wilds of the Colorado mountains in a new edition of NBC's Running Wild With Bear Grylls.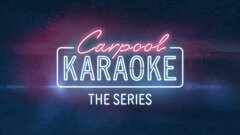 Powered by