Miley's Mom Tish Cyrus Talks Bravo's 'Cyrus vs. Cyrus: Design & Conquer'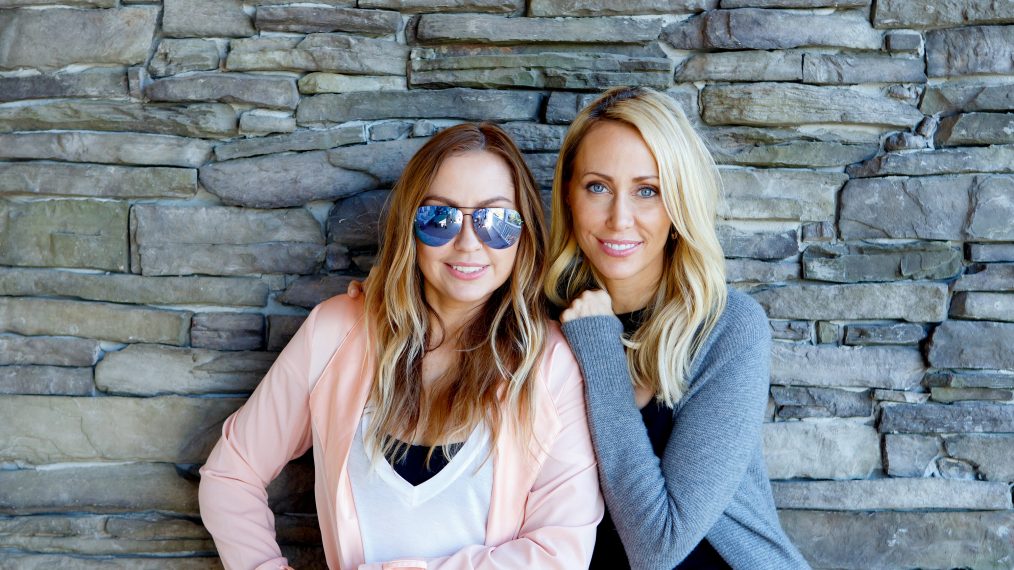 When you hear the name "Cyrus," you probably think music. Family patriarch and country crooner Billy Ray (he'll soon switch to just "Cyrus") gave us all achy, breaky hearts in the early '90s, then costarred with songbird daughter Miley, now 24, on Hannah Montana, the Disney Channel sitcom that made her a crossover star. Now Miley's mama Tish, 50, and big sister Brandi, 30, are tackling their own TV venture, Bravo's Cyrus vs. Cyrus: Design & Conquer, in which they make tired Nashville dwellings sing with new style.
Yes, the rest of the clan will drop by, too.
Airing Thursdays, Cyrus vs. Cyrus sees Tish and Brandi, both self-taught interior design mavens, competing to see whose design sense wins over clients looking to refresh their rooms, then teaming up to make the magic happen — on time, on budget and knowing that few things rarely go right the first time.
"As long as I can remember, I've been obsessed with designing spaces," Tish tells TV Insider. "Actually, the obsession really began once I owned my first home — I painted and wallpapered the entire place myself. Between my homes in L.A. and Nashville and my friends and family's places, I've had a lot of practice!"
So when Tish inked a production deal with reality-TV wizards Asylum Entertainment and was pitched a show spotlighting that talent, she was all in. "Six months later, I was shooting the show!" she says.
And dealing with cost and time constraints that could frazzle the most seasoned pro.
Asked if finding a Plan B without losing her marbles when the sofa doesn't fit, the paint color is off or clients get cold feet, Tish says it's all part of the job. "A major part of the job!" she exclaims. "You never want your client to see you stressed, ever. But it's hard staying cool, calm and collected when you're on a budget and a schedule!"
Tish says that, while creating a winning concept and working closely with her oldest child to see it through are satisfying, her favorite part of the job — and the show — is seeing the homeowners' reactions to their gussied-up abodes. "At that moment, you forget all the hard work that goes into it!" she says.
While she has yet to fall victim to a client who has been noodling around on Pinterest and wants her to make magic with barn boards, Mason jars and 12 yards of burlap, Tish says novice interior designers should tread lightly with what they see online. "I do love Instagram and Pinterest for inspiration, but people should absolutely make each space their own," she says. "That's what makes a room interesting and unique.
"Plus," she laughs, "I'm definitely not a big DIY girl."
Which doesn't mean that Tish believes that newer is better. In Thursday's Cyrus vs. Cyrus: Design & Conquer premiere, Tish and Brandi blend vintage finds and showroom pieces with equal panache. "I love blending the two," Tish says. "I'm always in search of great vintage mid-century modern pieces and adding them into spaces. They are always fun and unique." And, she adds, if you're really looking for high impact with minimal cost, head for the paint department.
"Painting goes a long way," says Cyrus, who also loves the timeless elegance of Carrara marble and says mud cloth has reached its zenith. "I'm really into color blocking walls with a few different paint colors. It's cheap and makes a huge statement."
With so much creativity in her family — sons Trace and Braison are also musical, and youngest daughter Noah sings and acts — who would Tish to pick other than Brandi to redo a room of the Cyrus homes?
"Miley, for sure!" she says. "She would definitely push me out of my comfort zone. I'm not big on color, and she would definitely bring color into my space!"
Cyrus vs. Cyrus: Design and Conquer, Thursdays beginning May 25, 10:15/9:15c, Bravo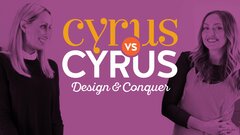 Powered by