My Obsessions: Mike & Molly's Billy Gardell
Billy Gardell, who stars as titular police officer Mike Biggs on Mike &Molly, shares his habits, interests and more.
The device I watch on:
My TV. Is that what you mean by device?
The funniest person on TV:
Jackie Gleason, but that's on my old TV.
The only news show that matters:
SportsCenter updates
What I eat while watching:
I try not to these days, but during football season, all bets are off.
Who I watch with:
Sometimes the wife, sometimes the boy, sometimes myself.
The show I miss most:
Breaking Bad, because watching Bryan Cranston is an acting class.
My guilty pleasure:
House Hunters, because my wife loves it and we're not moving.
The show I'd like to guest star on:
Ray Donovan, hands down. Love that cast and would love the chance to play a bad guy.
Mike & Molly, Mondays, 8:30/7:30c, CBS
Monopoly Millionaires' Club, Premieres Saturday–Sunday, March 28–29, syndicated; and Tuesdays, 8/7c, GSN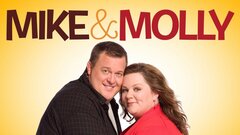 Powered by