The Jinx May Be Crime-as-Entertainment, But It Might Bring Real Justice
"There it is. You're caught. You're right, of course. But you can't imagine. Arrest him. I don't know what's in the house. Oh, I want this. What a disaster. He was right. I was wrong. And the burping. I'm having difficulty with the question. What the hell did I do? Killed them all, of course."
There it is. After six weeks of utterly compelling television and hours after the news broke that New York real estate heir Robert Durst was arrested on Saturday night in New Orleans on a warrant for first-degree murder charges issued by Los Angeles County, the HBO docu-series The Jinx concluded in an absolutely stunning, jaw-dropping fashion. The final moments of the show played the audio of Durst talking to himself after an interview with filmmaker Andrew Jarecki, with those shocking final words: "What the hell did I do? Killed them all, of course."
Before Sunday, it would have been easy for viewers to fall down the Internet rabbit hole or pore over every last detail of Durst's twisted, tragic history or the crimes committed against his ex-wife Kathleen McCormack Durst, his close friend Susan Berman, and his neighbor Morris Black. But it was also tempting for viewers to avoid reading about Durst (and his blinking, emotionless black eyes) online in order to be fully immersed in the narrative of The Jinx. But nothing—not even the smoking gun of the "cadaver letter" (which ultimately led to Durst's recorded rambling in the bathroom after Jarecki's line of questioning regarding his handwriting)—could have prepared anyone for what came out of yet another accidental hot mic revelation in the episode entitled "What The Hell Did I Do?"
From the minute those moody opening credits rolled, there were certain expectations of what was going to be newly revealed or continually denied. Even the knowledge of Durst's arrest didn't change what had been presented to viewers thus far. The Jinx had always felt like a roundabout way of getting Durst's confession. Here was a detached man desperate for attention and communication, but by testing the limits of those around him, his "luck" would have to eventually run out. Durst saw Jarecki as an ally, as someone to tell his side of the story; but he seemingly never considered that the holes in his story would be brought to light.
The Jinx was captivating television from the get-go, an entertaining, a real-crime saga that, if it were fiction, likely would have been deemed too unbelievable. It was a harrowing but sleekly-produced series that was impossible to look away from. It was also an impressive, detailed, and at times morally ambiguous piece of journalism.
Comparisons have been made between The Jinx and the wildly popular podcast Serial, and it's a fairly apt one. Both series tried, week by week, to solve the mysteries of their subjects and to peel back the layers of a flawed legal system. But, as addictive and water cooler-friendly as both series were, there was an important difference. Every week on Serial the pendulum swung between Adnan Syed's guilt or innocence and ultimately came to no real, satisfying conclusion; with The Jinx, there was never a moment's hesitation about Durst's guilt. Serial was a puzzle with missing pieces, while The Jinx had a horrifyingly clear picture.
The Jinx was a tale of wealth, of tragedy, of corruption, of lies, but ultimately, it told the stories that needed to be told the most: those of victims Kathleen Durst, Susan Berman, and Morris Black. Skeptics have criticized the use of real-life crimes as entertainment, but it's hard to believe that anyone who watched The Jinx didn't ache for the friends and family of Kathleen McCormack Durst or didn't want to see justice served for all of these murders, whether it made for good television or not.
A recurring sentiment from the victims' loved ones was a desire for truth. Durst's arrest and the audio revelation in the finale may not bring immediate closure, and there are still countless questions that need to be asked and answered. But it may get them one step closer to justice. And if that's what ultimately comes out of The Jinx, then this mini-series truly captured the big picture of what was at stake here.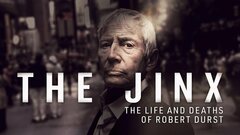 Powered by