PaleyFest: Casts of Arrow and The Flash Dance Around Spoilers
It looked like the casts of Arrow and The Flash had received a stern talking-to about spoilers before they took their seats on the PaleyFest stage Saturday. Indeed the producers said during the panel discussion with the casts of The CW's superhero shows that they take the work of not revealing coming plot points seriously. The Arrow cast seemed to take the rules in stride, now four seasons together, while the Flash cast acted like they were walking a tightrope.
Still, moderator Aisha Tyler (the voice of Agent Lana Kane on Archer) was joined by all the key players– Arrow's Stephen Amell (Ollie / The Arrow), Emily Bett Rickards (Felicity), John Barrowman (Merlyn), Willa Holland (Thea), Colton Haynes (Roy), Katie Cassidy (Laurel / Black Canary), Paul Blackthorne (Det. Quentin Lance) and David Ramsey (Diggle); The Flash's Grant Gustin (Barry/The Flash), Candice Patton (Iris), Danielle Panabaker (Caitlin), Rick Cosnett (Eddie), Carlos Valdes (Cisco), Tom Cavanagh (Dr. Wells) and Jesse L. Martin (Det. West); and executive producers Greg Berlanti, Marc Guggenheim and Andrew Kreisberg. Here's what we learned.
Inside the Mind of Diggle
While Rickards's Felicity is the heart of Arrow, the show, David Ramsey appeared to be the heart of its cast. When Tyler asked what Diggle thought about being both family man and soldier, Ramsey said, "For Diggle, there's a reconciliation between being a husband, a father and a crimefighter. For Diggle, as a soldier, that's what he signed up for." He went on to say that Oliver Queen keeps pushing people away because he's afraid, but Diggle has accepted the risks and won't let them change how Diggle behaves toward the people he cares about.
Will Oliver Queen Open Up?
Stephen Amell granted that his character has been cold, but added there was only so much brooding and staring windows he could keep doing before he broke and reached out to someone. Kreisberg countered, "I think you've still got some more in you."
Debating Wells
During a conversation about the emotional core of The Flash and the relationships between team members, Tom Cavanagh said "Harrison Wells is just a guy who wants to get home. If a couple of people have to shuffle off the coil for that to happen… None of them were good people anyway." Wells has been the villain so far, and viewers know the speedster is hiding something. Just what has been unclear. Could it be a hint at the comics' Professor Zoom, the second Reverse Flash who first appeared in 1963? His name is Eobard Thawne and he came from the 25th Century; a super fan of Barry Allen, he reverse-engineered the process that gave Allen his powers so he could run just as fast. We know that Wells is very wealthy, so he has the resources for regular travel. But traveling back to the 25th Century would be a different matter. Complicating the theory: Rick Cosnett's character already has the name Thawne. "Eddie has an amazing arc over the season and you guys are going to be so surprised about what's going to happen," Cosnett said. Tyler later pointed out that in Episode 9 it looked like two Reverse Flashes were fighting; Kreisberg promised it would all make sense by the end of the season, especially the parts that seem the most impossible.
Easter Eggs
Berlanti made it clear that he grew up a big fan of comics. That said, when a fan asked about easter eggs in the shows, Kreisberg said they don't live and die by them and don't have a set number per show. But he did point to one giant easter egg in The Flash pilot: a newspaper in the future has a headline saying that Wayne Technology and Queen Incorporated have completed their merger (Wayne, in this instance, would be a reference to Bruce Wayne, better known as Batman.) Geoff Johns, the creative director for DC, approved it himself.
Secret Identities
While recognizing secret identities are important, Kreisberg said that figuring out ways to keep them hidden was always the least interesting writing problem for the team. In a way, he said, it's a relief that the secret is basically out on Arrow. Arrow's Blackthorne joked that his detective is the only guy on the good side that doesn't know the Arrow's secret identity, and The Flash's Patton compared Iris West to Superman's Lois Lane, the inquisitive character who's trying to get answers. "That has to exist in this kind of comic book story. It adds a bit of mystery." In other words, both Detective Lance on Arrow and Iris West on The Flash show that the people who are looking hardest for the secret identities are the ones who can't find them. Patton said if she ever does find out the truth, she's also going to find out that the two men she's trusted longest have been lying to her. We've already seen Thea Queen go through this on Arrow; what would it mean for Patton's West?
Bits and Pieces
Barrowman the Joker: Cast members shared words they'd made up on set, Barrowman's was "Fabuladondo," which means "fabulously commando." (Plus his jacket stole the show for visual effect.)
M.C. Rickards: The actress confirmed that she raps her lines on set, but was too embarrassed to demo I on stage.
The Lick: Tyler asked Haynes whether something might rekindle between Roy and Thea. His answer was interrupted leaned over and licked his face.
Best part of the arrow #paleyfest @Willaaaah @ColtonLHaynes Bwahaha pic.twitter.com/WGLkESkLIg

— Lizbelle (@l0serbelle) March 15, 2015
The Nod from Ghul: Of Al Ghul's offer for Oliver Queen to take his place, Amell said, "It's an offer in name only. It's not really an offer. It's a demand. If Oliver says no, it will have very dire consequences."
Defending Merlyn: Barrowman said that, as crazy as it seems, Merlyn really does love Thea Queen and honestly believes making her kill Sara Lance was an act of love. He doesn't understand his emotions, Barrowman said. "This time he's trying to figure the emotions out," he explained. Holland agreed, saying Merlyn genuinely loved Starling City, and to show it he killed 500 people.
Felicity and Ollie? "If there's going to be a moment where Oliver finally decided to let go, so to speak, and get into the land of the living, the object of his affection would most likely be Felicity, but she's spoken for," Amell says.
Grant's Growth: Gustin said that Barry's increasing confidence in being the Flash has mirrored his increasing comfort with playing him.
Barry's Run: "Barry runs kinda nerdy," said Jesse L. Martin, who plays West's surrogate father. Gustin confirmed that some days on set, when he has to do a lot of running, can be grueling.
Where's Mama West? The subject of Iris's mother will soon be addressed. "Yes there is an amazing scene in an upcoming episode," Kreisberg said. Berlanti added they'll go into it in more detail in coming seasons.
Barry's Two Dads: On playing opposite Martin and Cavanagh, Gustin said that the dialogue between his character and that of his two surrogate dads are some of his favorite scenes. "They are easily layered because we really like each in real life," he said. Cavanagh added that the connection is a part of what makes Wells so interesting. He genuinely likes everyone in the lab, but still feels that he needs do what he needs to do.
Every Season's Secret
During the Flash panel, Kreisberg said they always know what the culminating scene will be for every season. He said they did it with every season of Arrow, and they know what the final scene will be for The Flash as well. That big ending is coming soon.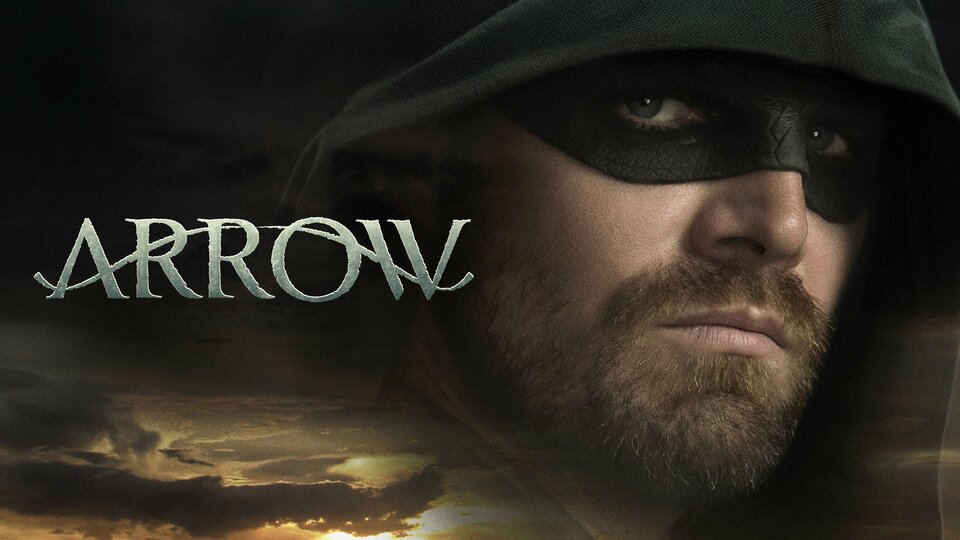 Arrow
where to stream
Powered by