Brad Pitt's 'War Machine', 'Casual', and the Final Season of 'Bloodline' New in May Streaming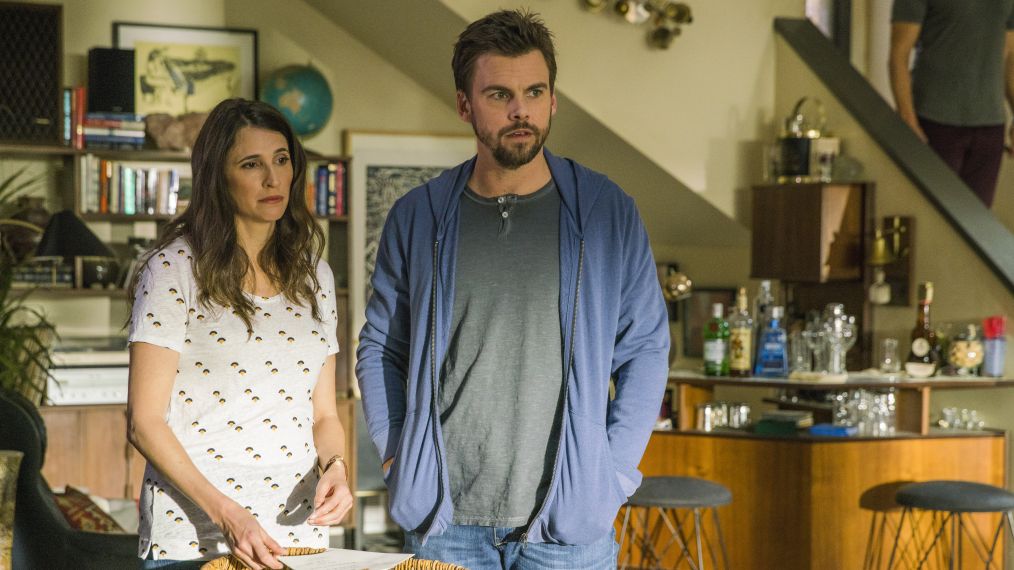 Casual
Comedy, Season Premiere, Season 3, Tuesday, May 23, Hulu
Obviously the death of their decadent dad, Charles (Fred Melamed), in last season's finale didn't do anything to cheer up the preternaturally dour and snarky Cole siblings (Michaela Watkins and Tommy Dewey, above). But his demise does lead to a surprise that inspires them to start living life to the fullest—and take some interesting new lovers.
Line of Duty
Crime, Season 4, Available now, Hulu
Each season of the BBC drama series about the London police's anticorruption unit focuses on a new cop who could be dirty. This year's suspect: ambitious Detective Chief Inspector Roseanne "Roz" Huntley (Westworld's Thandie Newton), who is accused of mishandling evidence in a career-making murder case.
Kedi
Documentary, Available now, YouTube
Cats rule, dogs drool in Istanbul, where the thousands of stray felines that freely roam the streets are just part of the fabric of everyday life. This gorgeous film explores the city's various nooks and crannies from a "cat's-eye view," following seven of the most charismatic and cute grimalkin you'll ever meet: Sari ("The Hustler"), Duman ("The Gentleman"), Bengü ("The Lover"), Aslan Parçasi ("The Hunter"), Gamsiz ("The Player"), Psikopat ("The Psycho") and Deniz ("The Social Butterfly").
The Keepers
Documentary, Series Premiere, Season 1, Friday, May 19, Netflix
Netflix hopes to recapture the magic of Making a Murderer with this seven-part true-crime show about the 1969 unsolved killing of Baltimore nun Cathy Cesnik. And it is a doozy. Interviews with journalists, government officials, the sister's students and more uncover clergy abuse, mismanaged city institutions and even some repressed memories.
Bloodline
Drama, Season Premiere, Season 3, Friday, May 26, Netflix
Check back in with the murderously dysfunctional Rayburn family (including Kyle Chandler's John), who are all more menacing than ever. The third and final season of this Florida Keys–set gothic series reveals even more buried (or should we say, dumped in the ocean?) secrets, sibling rivalries and mind-bending mysteries. But at least this time it will end with those solved, right?
War Machine
Comedy, Movie Premiere, Friday, May 26, Netflix
Brad Pitt plays a four-star general whose mission to Afghanistan to end the war ends up becoming a public relations nightmare in this absurdist sort-of comedy from Australian director David Michôd. The film (which also stars Topher Grace and Ben Kingsley) is based on the late Michael Hastings's bestseller The Operators: The Wild and Terrifying Inside Story of America's War in Afghanistan.
Becoming Bond
Documentary, Movie Premiere, Saturday, May 20, Hulu
George Lazenby, the Australian used car salesman who landed the coveted role of James Bond after Sean Connery, then starred in only one film (On Her Majesty's Secret Service), gets the all-star treatment here. Dana Carvey, Jeff Garlin and Jake Johnson play various "characters" in the reenactments.
Decline and Fall
Comedy, Miniseries, Premiere, Monday, May 15, Acorn
We know what you're thinking: Eva Longoria in a British period piece based on a novel by Brideshead Revisited author Evelyn Waugh? What? But we can also assure you that she sparkles as the rich, progressive American widow whose son's doddering English schoolteacher falls head over heels (sometimes literally) in love with her.
Also Streaming
Amazon
Boardwalk Empire, Season 5, May 21
Poldark, Season 2, May 27
Netflix
Sherlock, Season 4, May 15
Riverdale, Season 1, May 18
Royal Pains, Season 8, May 18
Unbreakable Kimmy Schmidt, Season 3, May 19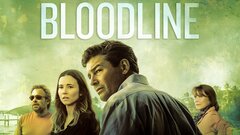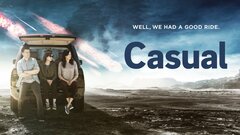 Casual
where to stream