Police Foil Plot to Bomb the Game of Thrones Set in Northern Ireland Police foil plot to bomb the Game of Thrones set in Northern Ireland
The Belfast Telegraph reports that, several months ago, ex-security force members working on the HBO show's set at Belfast's Paint Hall Titanic Studios targets of a bomb plot. According to the newspaper, "Republican terrorists planned to leave a bomb next to a catering unit at the Paint Hall Titanic Studios where former cops, who were working on the set of the hit HBO show, were gathering for meals."
Ex-Bachelor Sean Lowe blasts The Bachelorette's "trainwreck" twist
Lowe writes that his wife Catharine thinks the twist is "disgusting." "As we were sitting on the couch watching this trainwreck of an announcement, she made a good point. One of these poor girls is going to suffer the same rejection she suffered the first go around," Lowe wrote on his website. "And–get this–on the first episode." PLUS: The Bachelorette should go with two ladies beyond the 1st night, and the twist is turning The Bachelorette into The Bachelor.
NBC greenlights 6 episodes of the Jerrod Carmichael sitcom
The comedian will be joined on his untitled sitcom by Loretta Devine as his mom and David Alan Grier as his dad.
Fox's Frankenstein adds White Collar alum Tim DeKay and Philip Baker Hall
Hall will play the older version of the Frankenstein monster on the Fox series, while DeKay has been cast as an FBI agent. PLUS: Bret Harrison replaces Brian Austin Green on Fox's The Perfect Stanleys, and Christine Taylor joins NBC's Sharing.
Jerry Seinfeld and Julia Louis-Dreyfus were spotted filming Comedians in Cars Getting Coffee
The Seinfeld co-stars reportedly visited a coffee shop on Tuesday in Santa Monica in an Aston Martin.
Listen to Better Call Saul star Jonathan Banks' smooth radio voice
Banks opened this week's Better Call Saul Insider podcast with a radio impression.
So far, Netflix's Daredevil looks like watered-down Christopher Nolan-era Batman
"C'mon, Marvel!" says Abraham Riesman. "Daredevil is not Batman! Sure, there are overlapping themes: high-society man by day, criminal-beater-upper by night; dead parent; ninja training. But through the decades, classic Daredevil writers like Ann Nocenti, Brian Michael Bendis, and Mark Waid have worked their butts off to distinguish the two characters."
Freaks and Geeks creator's Outer Space debuts on Yahoo Screen on April 14
Paul Feig is returning to "television" in the sitcom about young people in space.
Don't worry about The Mindy Project's pregnancy storyline — Mindy subverts genres
"When the Fox show sets up conventional expectations, it's usually to defy them," says Matthew Gilbert. "Just when you think it's is a nice network sitcom about an intelligent, affable single woman looking for love and forming a workplace family in the city, an update of The Mary Tyler Moore Show, it reminds you it isn't. Rather than pulling a Ross-and-Rachel, for example, and stringing out the Mindy-Danny affair across many seasons and many breakup-makeups like most sitcoms, The Mindy Project got the couple together relatively quickly. And now, also quickly, before the end of season three, Mindy is pregnant."
Does Unbreakable Kimmy Schmidt have a race problem?
First off, the Netflix sitcom has an Asian-American named "Dong," a "gross stereotype" of a character who's smart at math and speaks like Mickey Rooney from Breakfast at Tiffany's. Then there's the bizarre Native American storyline. Jane Krakowski's character being Native American seems more offensive than funny — the jokes are supposed to be on her, but they just don't land.
Bates Motel drops sharply in its Season 3 debut
About 2.14 million watched last night's premiere, compared to 3.07 for the Season 2 debut.
The Good Wife reveals why Jess Weixler has been missing
Turns out the actress has been auditioning for other shows in L.A.
Buffy the Vampire Slayer turns 18
Nearly two decades later, is the WB series still revolutionary?
Peek inside Mad Men's Museum of the Moving Image exhibit
A handwritten note greets visitors — does it contain any clues?
Does the new Game of Thrones trailer confirm a fan theory?
Two split-second shots may reveal the fate of Sansa Stark.
Joel McHale: Michelle Obama is a huge fan of The Soup
McHale talks about his Soup job and how he's able to make fun of E! stars, including Giuliana Rancic.
Watch Paul Reubens defends Portlandia weirdos
The Pee-wee Herman star guests on this week's season finale.
Gillian Jacobs made a video explaining how to watch Community on Yahoo
An Instagram video provides all the instructions you'll need for next week's season premiere.
House of Cards' Beau Wilimon reflects on the end of Season 3
What will happen to Claire and has the show heard from the Russian government? PLUS: Robin Wright was told to portray Claire like "a marble bust," and why HoC is the worst show about American politics, and why this season was a victory for Vladamir Putin.
Check out the trailer for Turn Season 2
AMC's Revolutionary War drama returns April 13.
How Sam Simon infuriated the nuclear power industry with his Simpsons storylines
The Simpsons co-creator, who died Sunday, helped shaped America's perception of nuclear energy with the many shots at took at nuclear power in the show's early years. Things got so tense between the show and the nuclear power industry that Simon at one point said "I am sorry that the Simpsons have offended a lot of people in the energy industry," and agreed to take his writers on a tour of a real nuclear energy plant. That resulted in The Simpsons agreeing to tone down the ribbing starting with Season 3. PLUS:
Explaining the Matt Groening vs. Sam Simon conflict, here are all the Simon-created characters, Groening was God while Simon was Jebediah Springfield of The Simpsons universe, The Simpsons wouldn't be The Simpsons without Simon, and a very angry Sam Simon is what made The Simpsons so resonant and popular in its early years.
Body of Proof producer remembers Windell Middlebrooks
The actor, known as the Miller High Life Delivery Guy, had his biggest TV role on the Dana Delany medical examiner series. "Have you laughed until it hurt? That was Windell," writes exec producer Matthew Gross. "He was kind, sweet and infectious, he lit up a room upon entering it and charmed and endeared everyone in it."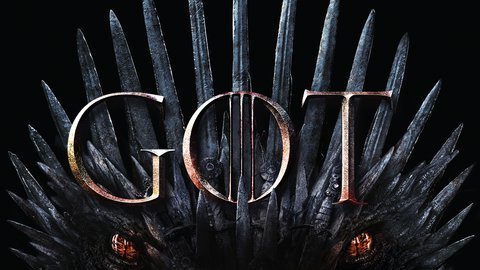 Powered by