Hulu Orders 'Marvel's Runaways,' Futuristic 'The First'
Yes, it's possible that there's still television to be made from the Marvel Universe.
Hulu announced Wednesday a pair of new additions to its programming slate, including the futuristic The First from Oscar- and Emmy-winning Beau Willimon (House of Cards, Ides of March) and Marvel's Runaways, which features the Marvel world's teen-tastic superhero squad.
"As we expand our business to offer live TV, we're also more than doubling our investment in original programming and exclusively licensed content to continue growing our premium streaming library," said Hulu CEO Mike Hopkins. "Coupled with all of the new product and measurement solutions we're offering advertisers, Hulu is delivering the most compelling, engaging and valuable TV experience to consumers and brands alike."
See Also
Get ready for more Gilead and Offred in Season 2 of 'The Handmaid's Tale.'
Here are the details on the new offerings.
Marvel's Runaways represents Hulu's first series order with Marvel Television and comes from Josh Schwartz and Stephanie Savage, the team behind The O.C. and Gossip Girl. Exploring the younger side of the Marvel Universe, Runaways tells the story of "six diverse teenagers who can barely stand each other but who must unite against a common foe–their parents." Marvel's Runaways will debut in winter 2017.
The First (working title) dramatizes the first human mission to Mars, exploring the challenging first steps toward interplanetary colonization. "It's a story about the human spirit, about our indomitable need to reach for unknown horizons," said Willimon, who executive produces with his partner Jordan Tappis. "About people working toward the greatest pioneering achievement in human history, and about the cost of that vision, the danger and sacrifice—emotional, psychological, and physical—that's required to achieve it. How ordinary, imperfect people band together and overcome a myriad of obstacles to grasp the extraordinary."
The series will go into production later this year and is slated to premiere on Hulu in 2018.
The First and Runaways join Hulu's growing original programming slate, which includes The Handmaid's Tale (which earned a second season), The Looming Tower, Future Man, The Mindy Project, I Live You, America, National Treasure, Casual, The Path, Difficult People, Shut Eye and Chance.
Hulu also announced that it will be the exclusive streaming home of the award-winning FX series Atlanta later this year. Atlanta, which stars Donald Glover, follows a pair of ambitious cousins who work in the Atlanta music scene.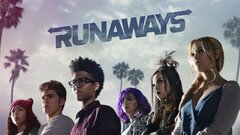 Powered by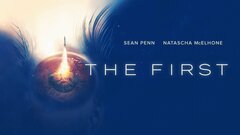 Powered by